Pyramid Crystals That I Recently Bought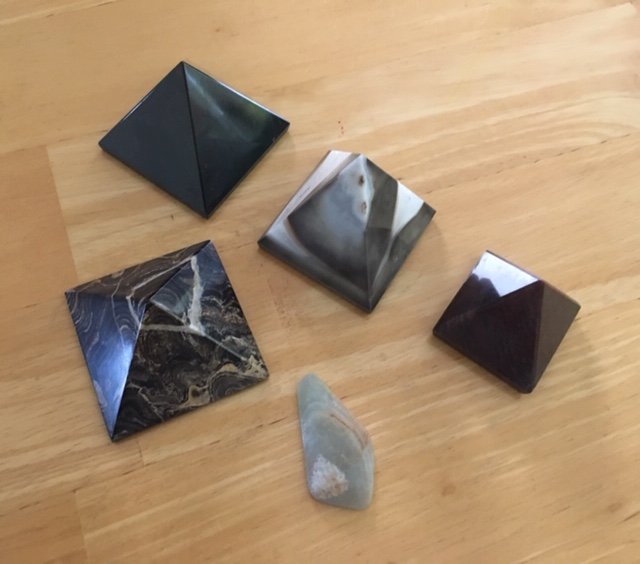 Recently received these awesome crystal pyramids.
From top left to bottom right:
1. Bloodstone
2. Agate with Quartz
3. Red Tiger's Eye
4. Stromatolite
5. Lemurian Aquatine Calcite (not a pyramid, but the stone)
While many people's belief in crystals and pyramids obviously vary ... I do believe these have energy that we as human's cannot see ... since we can only see 5% of the electromagnetic field anyways, I use these pyramid crystals to help balance my own chakra as well as use in helping me manifest my desires.
Anyone else use crystal pyramids before?