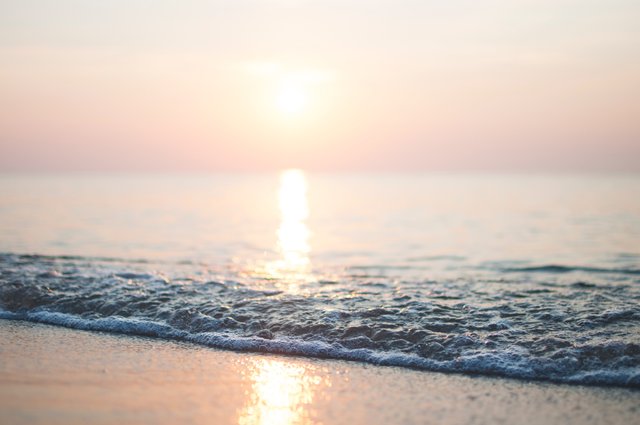 Image Source
A New Sunrise is on the Horizon
Well, Stemfam I hope you have had a better week! Last weeks card asked us to look at areas or relationships in our life that has been challenging you, frustrating you, or downright pissing you off and see if you can find a lesson. A hidden gem that has gone unnoticed by you up until now. Turn this pain into a positive by looking where you could be responsible for your part in it. By taking responsibility and cleaning it we actually grow and uplevel our life. Growth is rarely free from pain and discomfort, it is, in fact, part of the process of spiritual growth. Like the pain from a splinter, it serves to show us where we can and probably need to grow.
I know for me, I can get caught up blaming others for their bad behavior towards and obsess how they mistreated me. It causes me precious life force, my mind would think of ways for revenge or the perfect comeback, and even had loss of sleep at night. I have my court date this week for the ticket that had me get arrested. I can't tell how much brain power I have wasted holding a mock trial in my head! However, after using this card as a guide I looked for where I could be responsible for my part. I found it too! I also began looking at all the other ways I was not being fully responsible around my vehicles. I checked all the documents in the cars, I brought my truck in for repairs I was putting off, I cleaned out all the clutter and even went to the motor vehicle department to register a trailer I was putting off. My anger has magically left and I feel good again when I get into my car. I'm ready for my court date and I'm ok with whatever the outcome happens. Now, I was so happy when I pulled this week's card! Let's see if you can tell why?
This Weeks Card Pull For You Is Dolomite: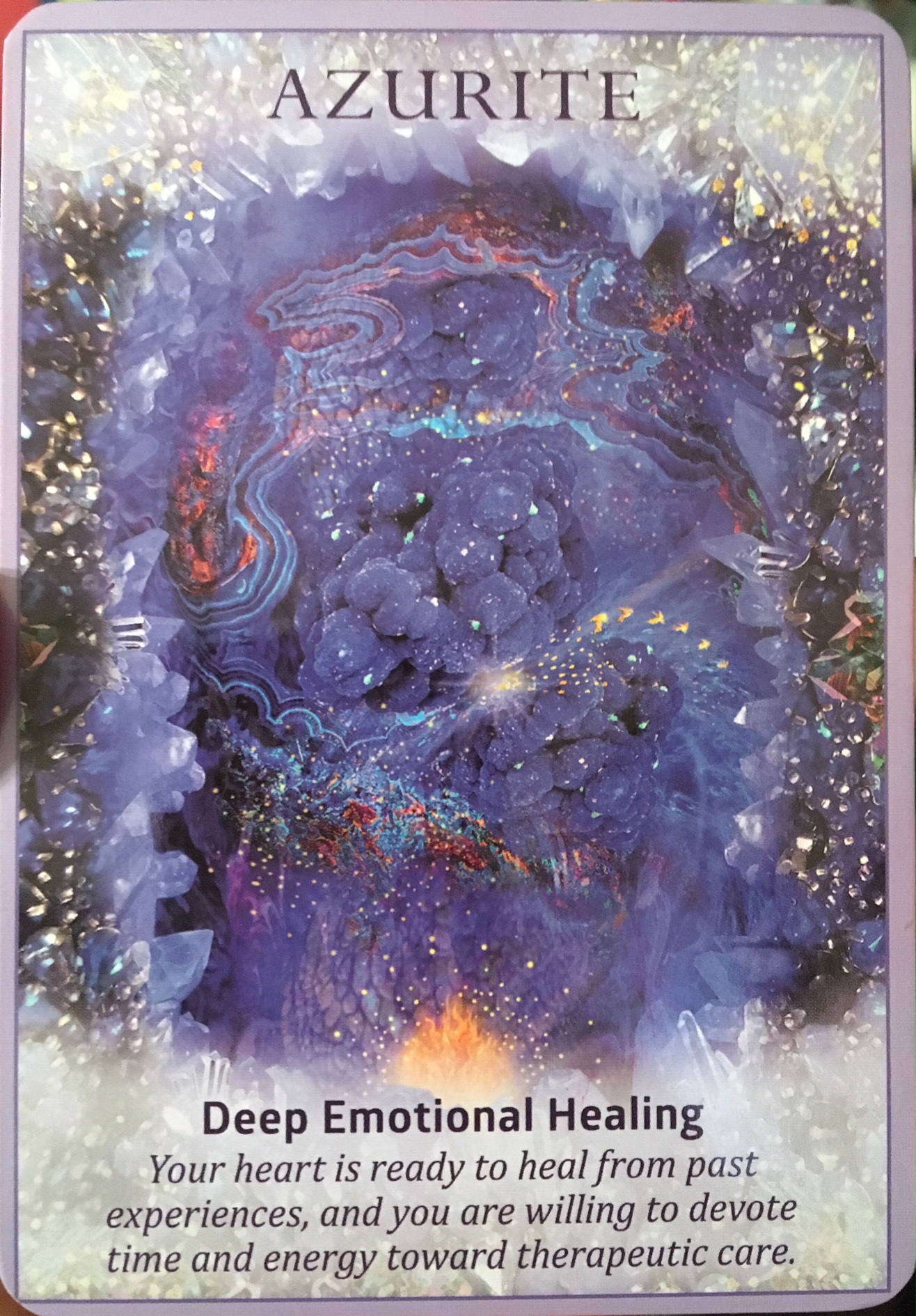 AZURITE
Deep Emotional Healing
This is a positive card, showing that you're ready to process and move on from painful experiences and trauma. This means that you're open to receiving healing energy and insights into your experiences.
You're guided to devote time for your personal healing work. This may involve appointments with the therapist or Healer, or spending extra time in prayer or meditation or on self-care practices.
Detoxification (from chemicals and processed foods and also negative influences) comes up very strongly for you right now.
About Azurite: This beautiful royal blue stone is an oxidized form of copper. Azurite is helpful for facilitating spiritual visions and clairvoyance, as well as deep emotional healing.
Card Pulled from Crystal ANGELS oracle cards by Doreen Virtue



Please​ share​ with me what you think and what these cards are providing for you in your life! Be extra loving to yourself​ this week. Like the card says, take plenty some time out for self-care, prayer, ​and meditation​! Have fun with it and be gentle to yourself. Thank you for making this the very best place to post! As always, leaving you with blessings and LOVE Steemfam!