SPECIAL NEWS:-- A LION IS DEEPLY ADMIRING HIS MOTHER'S COMPASSION FOR A DEER......
Hello Fellow Steemians,,,
Hope all of you are Fine with Family and Friends.........
In the morning, at a Bengali online portal, I was not able to see my eyes as a single news. It is really astonishing that after watching the news. So this news has posted for you, with photos.
Occasionally some of the people woke up brutality. Sometimes he goes down even more. Just what happens in the opposite! Never show humanity! The answer is obviously yes. He gave a burning proof to Namibia's lioness. Deer is his favorite victim. But he found a deer of the deer and gave it to the mother's service. He loved her with her mother's love.
Here are the pictures of the special moments given to you.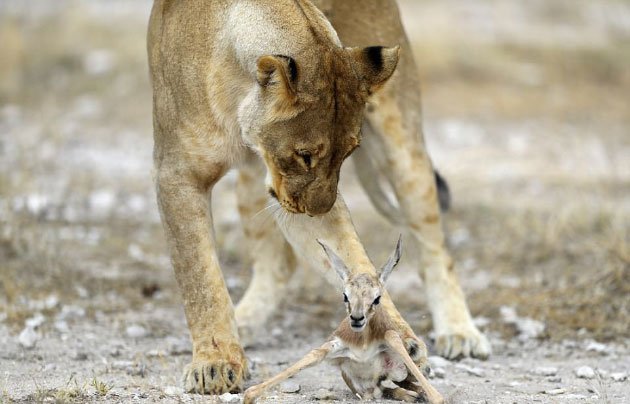 A Lion is admiring the baby of a deer.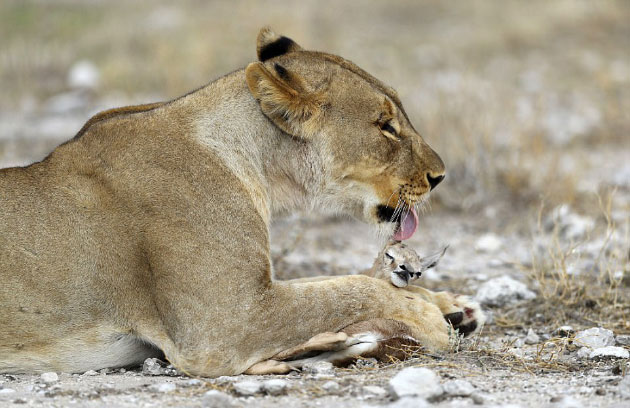 The lion is looking after the mother's affection to the deer breed.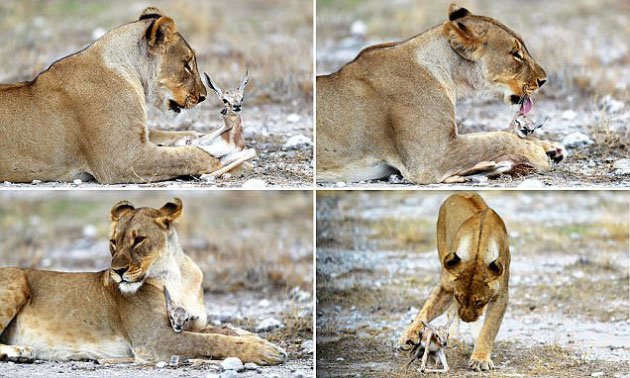 The lion licked her with her own tongue. Ever played with her in front of her..
photo:- courtesy of BD news...