EADOR MASTER OF THE BROKEN Gratis en Steam por tiempo limitado!!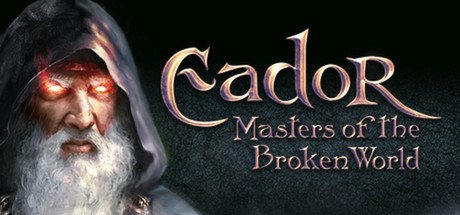 Una vez mas no perdemos la ocasion de pillar games free!! esta vez le a tocado el turno a EADOR MASTER OF THE BROKEN
Eador es un universo hecho de innumerables fragmentos de tierra a la deriva en la Gran Nada. Cada uno de los fragmentos es un pequeño mundo en sí mismo, con geografía y habitantes propios. El poder sobre los fragmentos es amargamente disputado por los Maestros, los seres inmortales que los mortales creen que son dioses.
¿Como optener el game free?
Opcion 1: Ves a steam y en la tienda pon EADOR MASTER OF THE BROKEN y dale a "Instalar" Opcion 2: Ves a este link:
http://store.steampowered.com/app/232050/Eador_Masters_of_the_Broken_World/
logeate y dale a "Instalar"
Esto es todo por ahora, Recordar pasaros por nuestro discord para no perderte nada.