Rostro suave- Acné infantil- Spanish Freewrite 05 de Septiembre de 2019 - Mensaje diario de 5 minutos
Rostro suave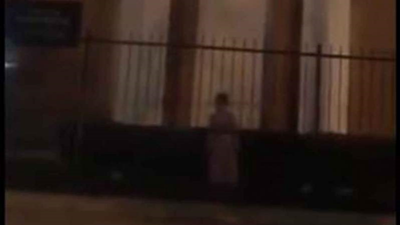 fuente

Rostro muy suave, perfil discreto, mirar de niña sin descifrar, acné infantil poco discreto sale en su piel por caminar.
Mira quien viene, dice la gente es solo ella en su triste andar, mirada ingenua, sola y aislada, acné infantil que solo ella tiene en su rostro marca especial, ella no tiene quien le acompañe, nadie conoce donde dirige su caminar.
Es surrealista toda su vida, sensaciones aisladas en un ser ingenuo de rostro muy suave, perfil discreto, mirar de niña sin descifrar.
Nadie conoce sus pensamientos, ella es muy pobre y de poco hablar, todo un secreto por su mirar.
Ese rostro joven de acné infantil, su suave figura obra de arte, como esa pintura que esta y desaparece todas sus siluetas pues tiene que salir también a caminar.
Todo un misterio de esa chiquilla, piel de porcelana breve acné infantil se observa al caminar, una jugada de su pintor, mala pincelada solo por jugar.
Éxodo ingenuo, de una figura que busca un camino, no sabe dónde, ni a qué lugar, no es un secreto ella lo sabe que todas la miran al caminar.

---
Sponsored ( Powered by dclick )
Want to make fyrstikken happy? Buy the ASS token and...