Vintage Doll
Restauracion y foto-composición surrealista
Instagram: @polymorphe.doll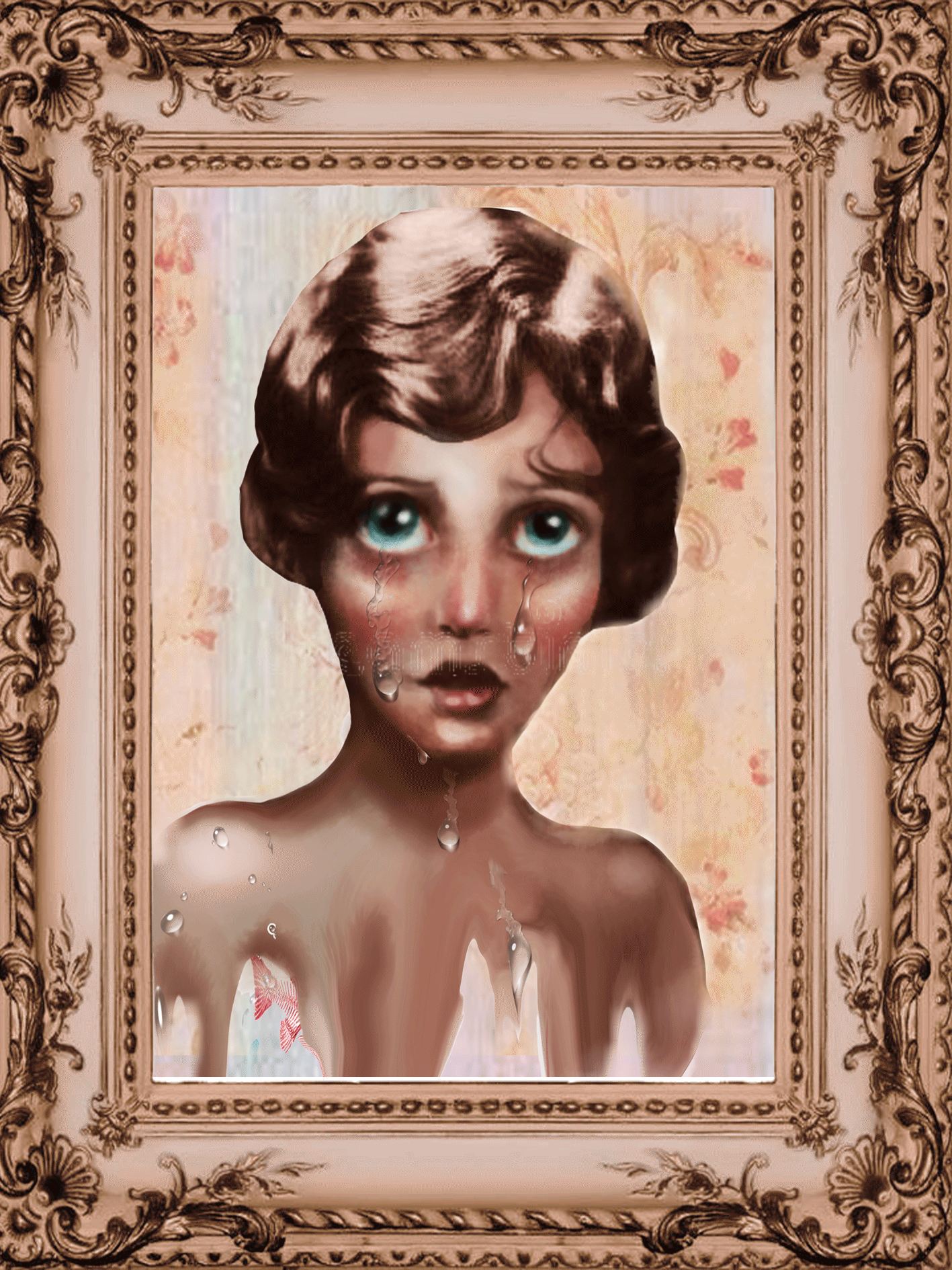 El mar se hizo mujer
Sensibilidad desbordante
Pasión, tenacidad, Vida
Las curvas del oleaje vista en la figura femenina
Todo inspiración para los creadores.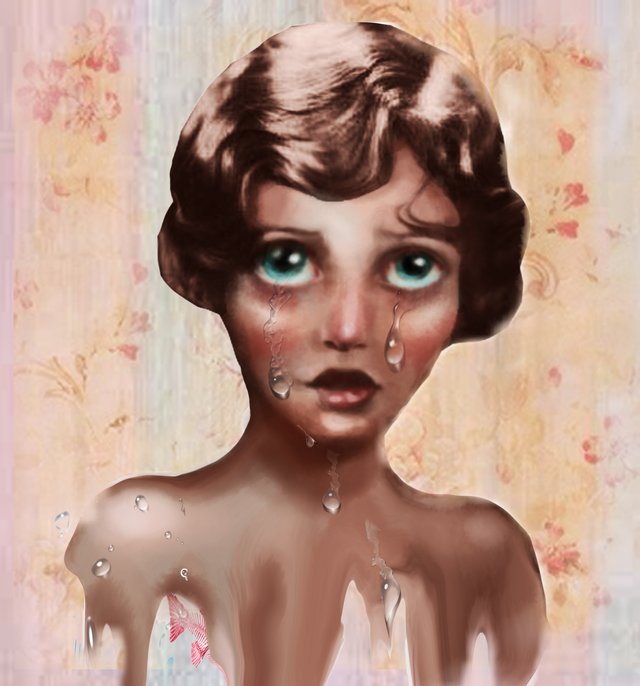 Volver a la vida Fotografías antiguas
Las herramientas de diseño de
Photoshop
me permitieron concebir la idea de manipular, editar y restaurar las fotografías antiguas, para transformarlas en muñecas y darle continuidad al discurso que he venido desarrollando con la realización de esculturas artsdolls
@polymorphe.doll
. Mi fascinación por hacer muñecas surgió cuando tenia alrededor de 7 años, con la llegada de un obsequio; una caja de muñecas recortables (de papel).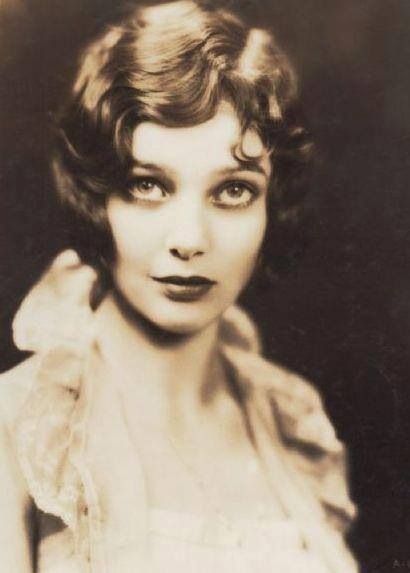 Loretta Young Actriz
Nace en Salt Lake City (Utah), su verdadero nombre era Gretchen Michaela Young. Su familia se trasladó a Hollywood cuando ella tenía tres años. Loretta y sus hermanas Polly Ann Young y Elizabeth Jane Young trabajaron como actrices infantiles, siendo Loretta la que consiguió un mayor éxito. El primer papel de Young fue con tres años de edad en la película muda The Primrose Ring. En 1928 que su nombre artístico cambió a "Loretta Young", en The Whip Woman movie.

Proceso de Elaboración
Programa: Phothoshop
Imágenes de referencia:
Pez
Marco
Flores
Seleccionar el retrato antiguo
Modificaciones del rostro Filtro --> Licuar
Selección con varita o pluma ---> el rostro y el cuello de la modelo
Seleccionar trazado
Crear una nueva capa
Pintar color marrón la nueva capa con "Balde" en piel
Pintar color marrón la nueva capa con "Balde" Verde ojos
Opciones de capas de la selecciones previas ----> color, luego bajar opacidad
Crear nuevas capas y pinar seleccionando ---> herramienta pincel.
Correcciones y transiciones mas suaves con mascara de capa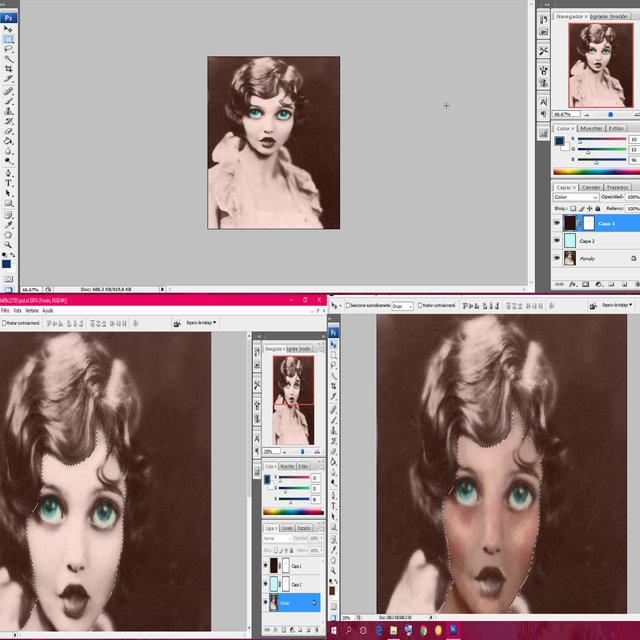 Resultado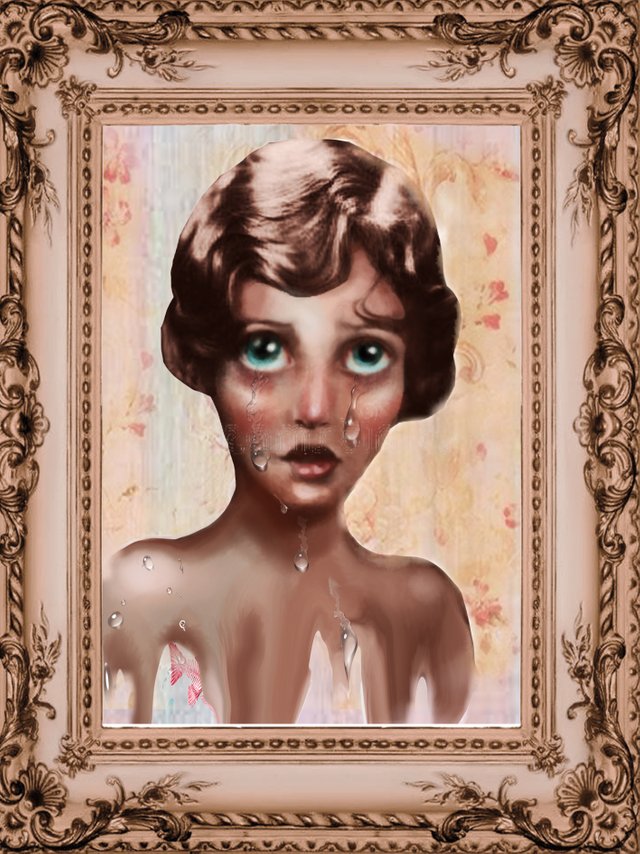 Gracias por leerme!
Hasta el próximo post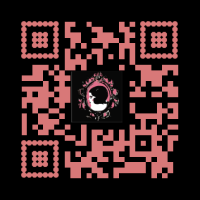 Esta obra está bajo una Licencia Creative Commons Atribución 4.0 Internacional.
@indianapatt