Venezuela, un país sin efectivo
A country without cash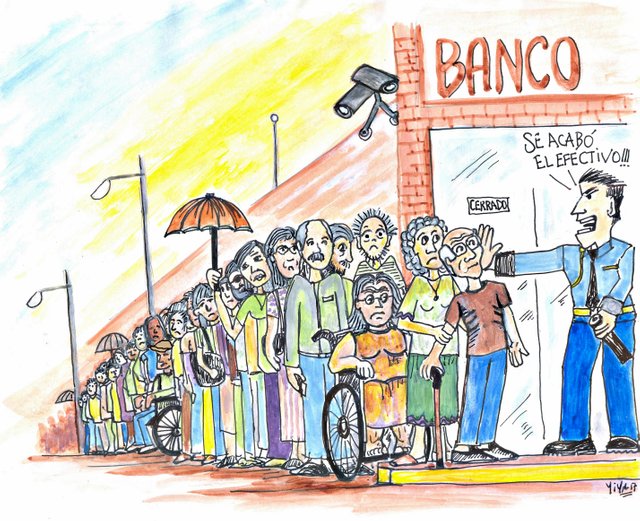 O una versión similar a No es País para Viejos.
Los bancos no te entregan tu dinero. Ponen límites absurdos dentro de una inflación diaria. La gente anciana hace largas colas para cobrar su pensión mientras los gerentes de esos bancos, privados y del gobierno, les humillan y le niegan lo que es de ellos.



Or a version similar to No Country for Old Men.
The banks do not give you your money. They set absurd limits within a daily inflation. Elderly people stand in long lines to collect their pension while the managers of those banks, private and government, humiliate them and deny what is theirs.
¡Hasta la próxima! : 😉