Un guitarrista excepcional dentro de nuestro equipo de trabajo, conociendo a @jotadiaz12 / An exceptional guitarist within our team, we introduce you @jotadiaz12 | Guacamaya Music & Media |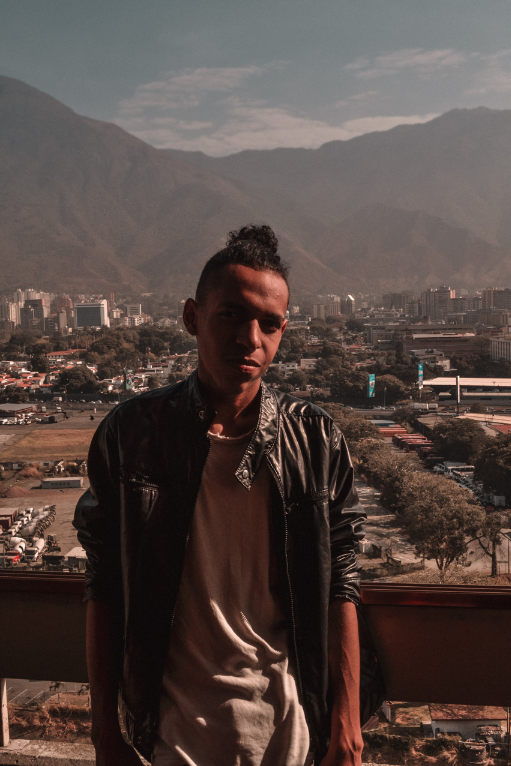 ---
Experiencia y categoría en la ejecución / Experience and category in execution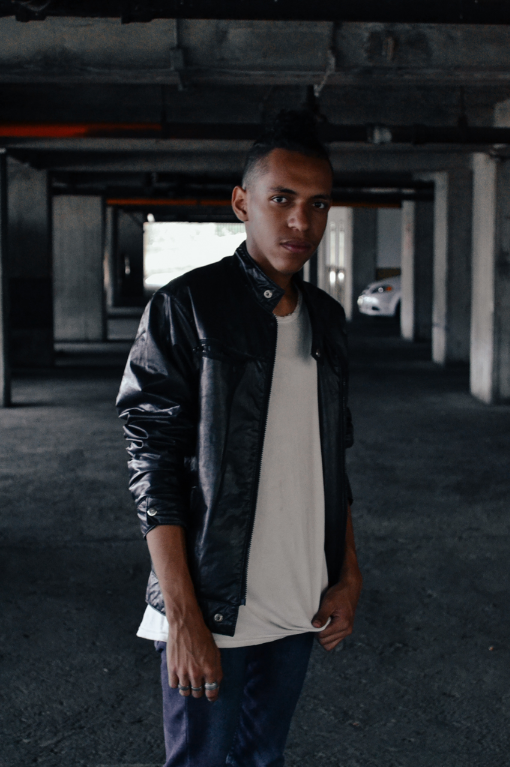 ---
---
Producciones audiovisuales en featuring con Armando / Audiovisual productions in featuring with Armando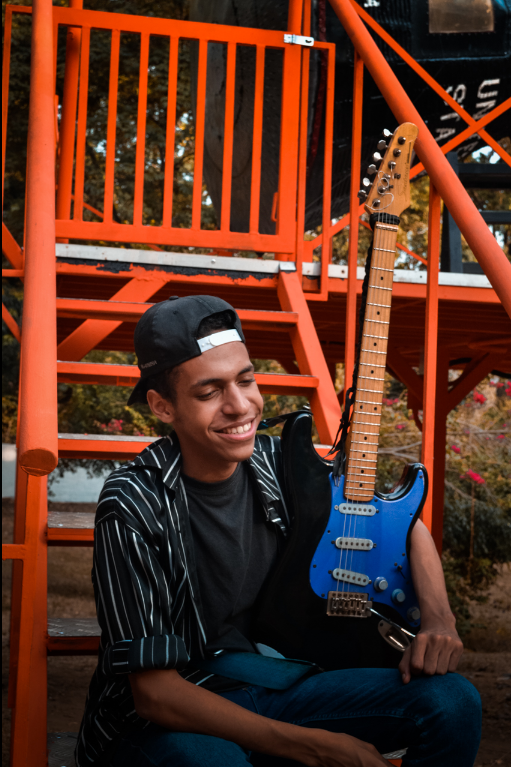 ---
Maluma - Marinero (Cover by Austin Liccioni ft Armando Díaz)
Ariana Grande - Dangerous Woman (Cover by Mara River ft Armando Díaz)
Sebastian Yatra ft Reik - Un Año (Cover by Angelica Jaimes ft Armando Díaz)
Por supuesto, además de este trabajo en conjunto con otros artistas, Armando también tiene performances en solitario bajo nuestra producción con muchísima categoría; por acá les dejamos uno de estos en exclusiva ya que los demás están en edición:
Of course, in addition to this work together with other artists, Armando also has solo performances under our production with a lot of category; here we leave one of these exclusively because the others are in edition:
Jota Díaz - RnB Guitar Jam
---
Y además de ello, Armando ha participado en producciones externas a Guacamedia las cuales mostramos a continuación con permiso del artista:
And besides that, Armando has participated in productions external to Guacamedia which we show below with the artist's permission:
DEOKHAN - Congo (Guitars by Armando Díaz)
Además de las producciones audiovisuales, también hemos realizado buenos trabajos fotográficos para este gran talento, las cuales les damos una muestra a continuación:
In addition to those audiovisual productions, we've also done good photographic work for this great talent, which we give you a sample below: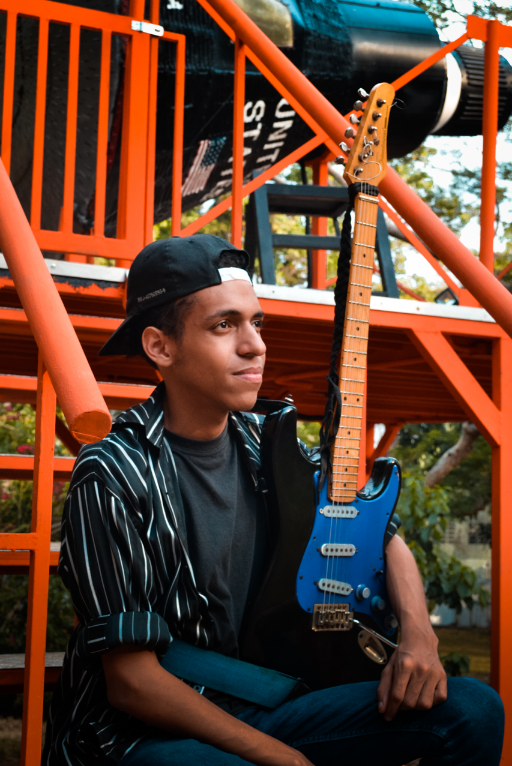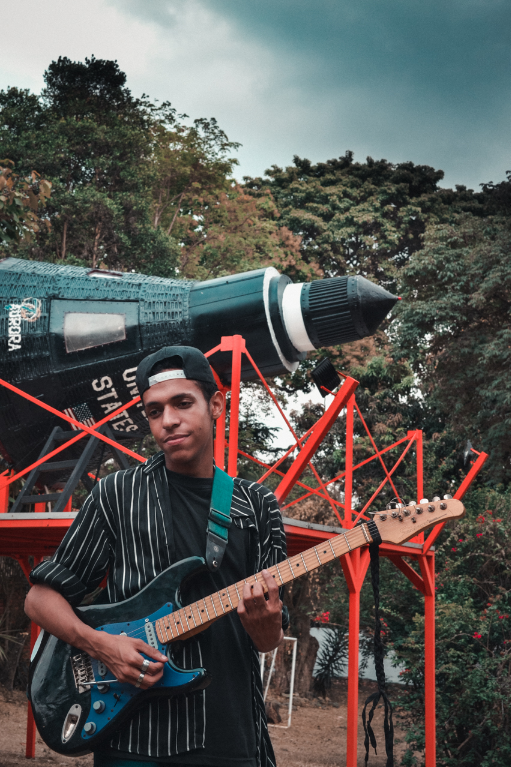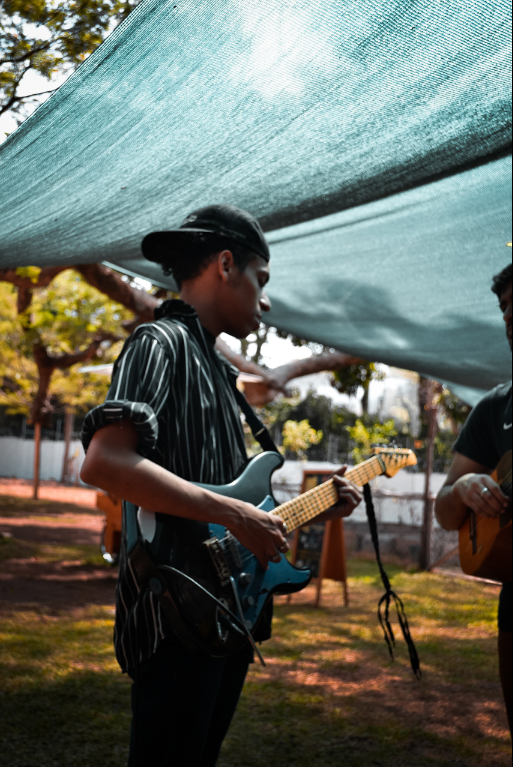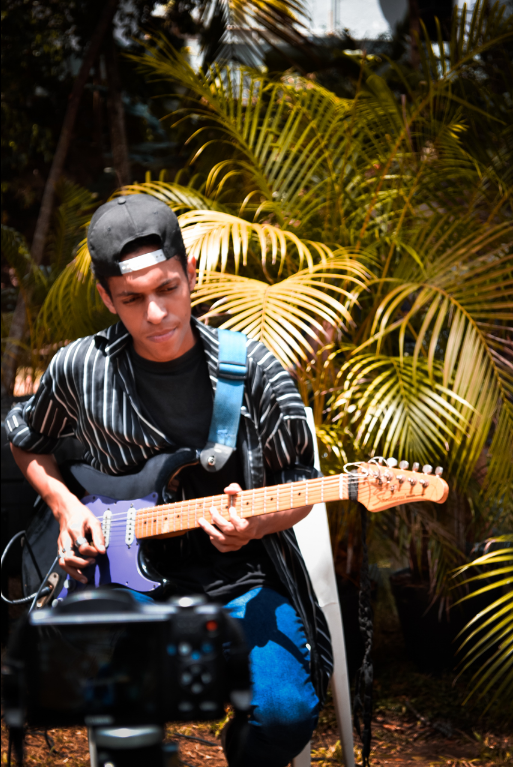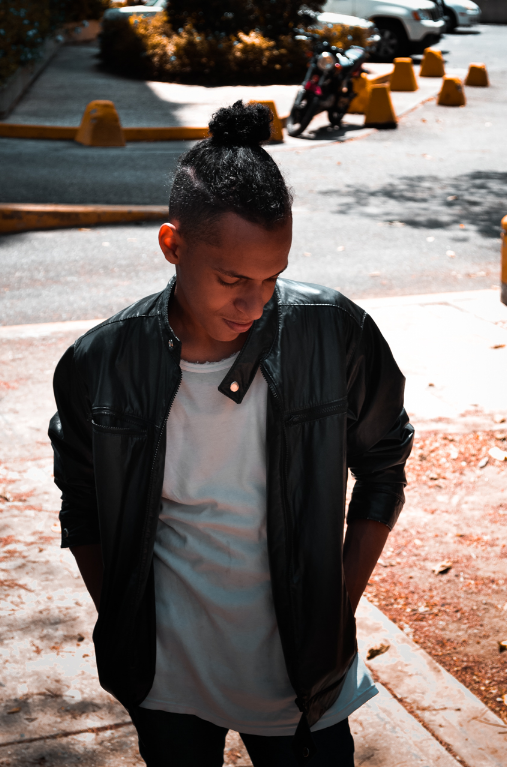 Actualmente, Armando lleva una carrera como músico de sesión y productor independiente en el área de mezcla, mastering e inclusive producción musical de beats originales.
Armando has a career as a session musician and independent producer in the area of ??mixing, mastering and even musical production by making original beats.
---
Armando Díaz está próximo a sacar material original de muchísima calidad y según sus palabras será algo «nuevo e impactante», así que, esperamos que puedan apoyarlo tanto como nosotros lo estaremos mostrando a todo el mundo.
¡Seguimos con el trabajo exhaustivo de llevar a nuestros artistas a la cúspide y mostrar el gran talento y capacidad de dar buenos performances que tienen! Los seguiremos manteniendo al tanto de las personas que son responsables de nuestra labor; uno por uno, iremos detallando cada artista y cada integrante del equipo Guacamedia.
¡Gracias por leer nuestra publicación, nos vemos en una próxima ocasión!
Armando Díaz is about to release original material of great quality and according to his words will be something "new and impressive", so we hope you can support it as much as we will be showing it to everyone.
We continue with the exhaustive work of taking our artists to the top and show the great talent and ability to give good performances they have! We'll continue to keep you informed of the people who are responsible for our work; one by one, we'll be detailing each artist and each team member of our Guacamedia family.
Thanks for reading our post, see you on a next occasion!