Este museo se inauguró en 1908, cuenta con más de 100 años de antiguedad, desde 1941 se encuentra ubicado cerca de los Jardines de Letná y es considerado uno de las más grandes instalaciones donde se resguardan documentacion y artefactos relacionados con la tecnología; asi como también encontramos libros, archivos lineales y documentos relacionados con las áreas de: ciencias naturales, matemáticas e ingeniería.
This museum was inaugurated in 1908, has more than 100 years of antiquity, since 1941 is located near the gardens of Letná and is considered one of the largest facilities where they shelter documentation and artefacts related to technology, as well as books, linear archives and documents related to the areas of: natural sciences, mathematics and engineering.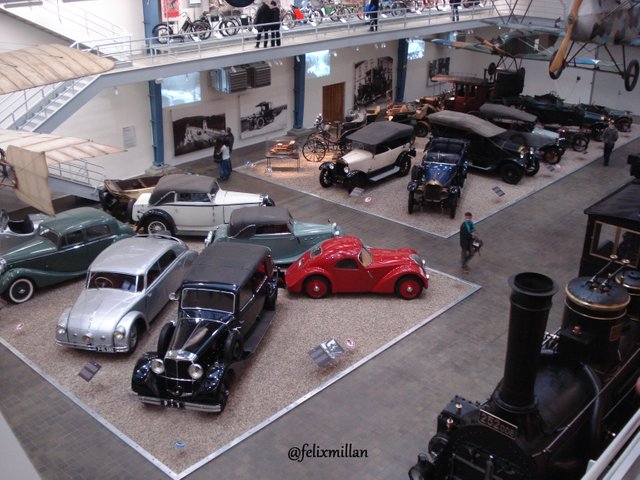 Este museo fue diseñado por elganador del concurso de arquitectura estilo funcionalista Arq.Milan Babuška.
A lo largo de más de un siglo de existencia a aperturado diversas galerias, las más recientes fueron en 1995: Galeria de Diseño Industrial, la Galaeria de Edificio Único y la Galaeria de Bellas Artes.
This museum was designed by the winner of the Arq.Milan Babuška functionalist style architectural competition.
Throughout more than a century of existence has opened several galleries, the most recent were in 1995: Gallery of Industrial Design, the Galaeria of Single Building and the Galaeria of Fine Arts.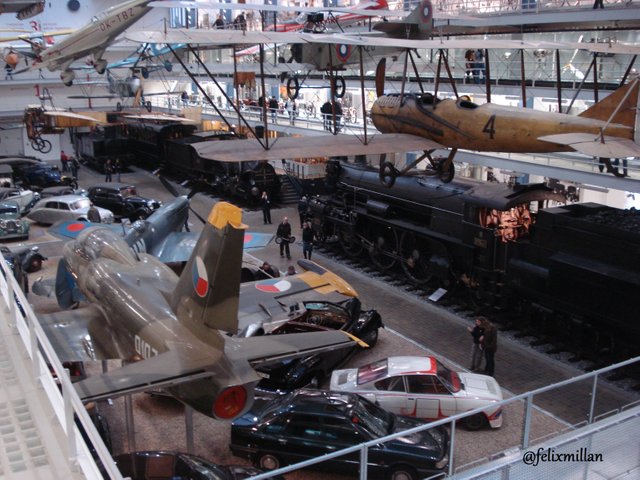 En el primer piso se encuentra la Galeria de Diseño Industrial donde se puede disfrutar de las primeras motocicletas y como se frabrican.
Luego se muestra la Galeria de Bellas Artes nos muestran cuadros y esculturas antiguas relacionados con la industria, la ciencia y la tecnología, que datan de los siglos XVII al XX.
Por último, para el 2001 se barió la Galeria del Ferrocarril con aproximadamente 100 tipos de ferrocarriles.
On the first floor is the Industrial Design Gallery where you can enjoy the first motorcycles and how they are manufactured.
Then the Fine Arts Gallery shows us old paintings and sculptures related to industry, science and technology, dating from the seventeenth to the twentieth centuries.
Finally, for 2001 the Galeria del Ferrocarril was swept with approximately 100 types of railways.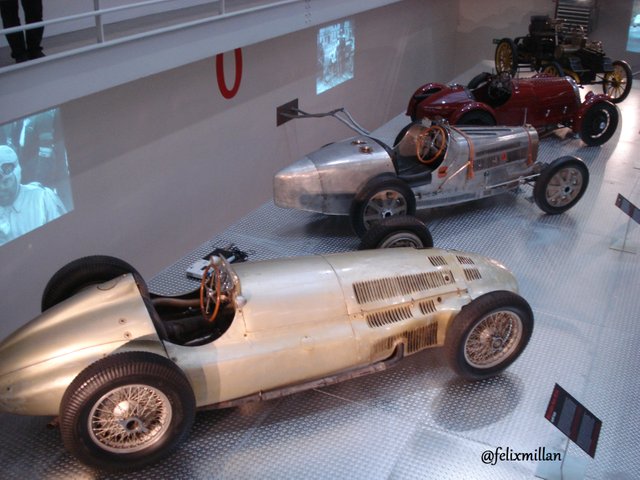 La imágenes son de mi autoria tomadas con una camara Sony y la información esta referenciada en las fuentas consultadas.
Agradecido por su tiempo y comentarios
The images are of my authorship taken with a Sony camera and the information is referenced in the sources consulted.
Grateful for your time and comments

Fuentes Consultadas/Sources Consulted