Hace un mes acompañé a un amigo a un partido de rugby en la universidad Simón Bolivar. Aproveché para llevarme mi cámara y poder tomar fotos del partido.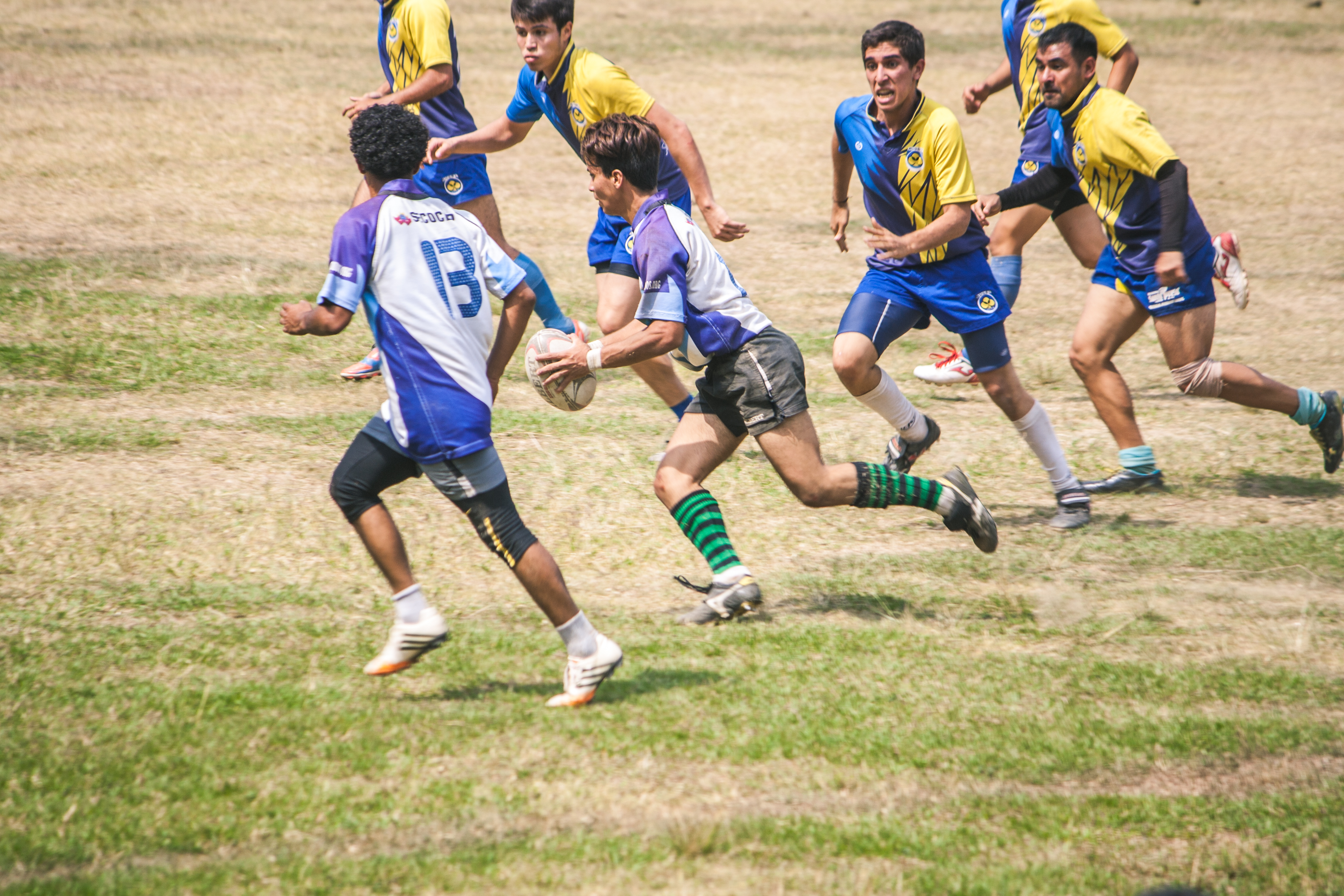 Cuando llegué al campo vi que habían como 10 equipos distintos. Era una jornada de varios partidos amistosos y al final era el partido principal de la Central contra la Metropolitana, en el cual mi amigo jugaría con la Metro. Algunos de estos equipos eran la UCAB, Santa Teresa, Huracanes y distintas categorías de la UCV y la Metropolitana.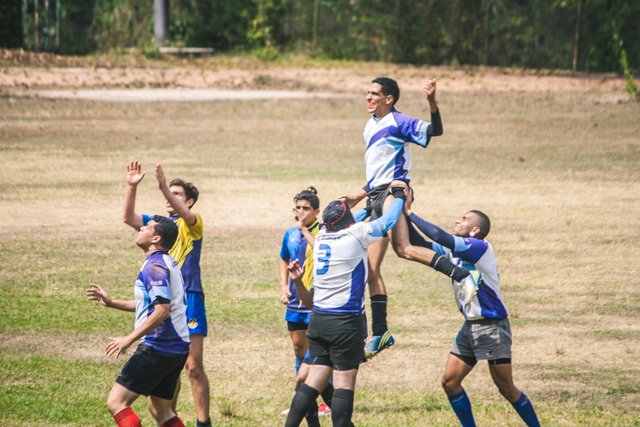 Una de las cosas que mas me llamo la atención fue la unión que había entre los distintos equipos. La mayoría se conocía y no paraban de bromearse unos con otros. Ahí me di cuenta de que a pesar de ser equipos rivales en el rugby eran una hermandad, que estaban pendientes uno del otro. En ese momento entendí la unión de mi amigo Manuel con todo su equipo.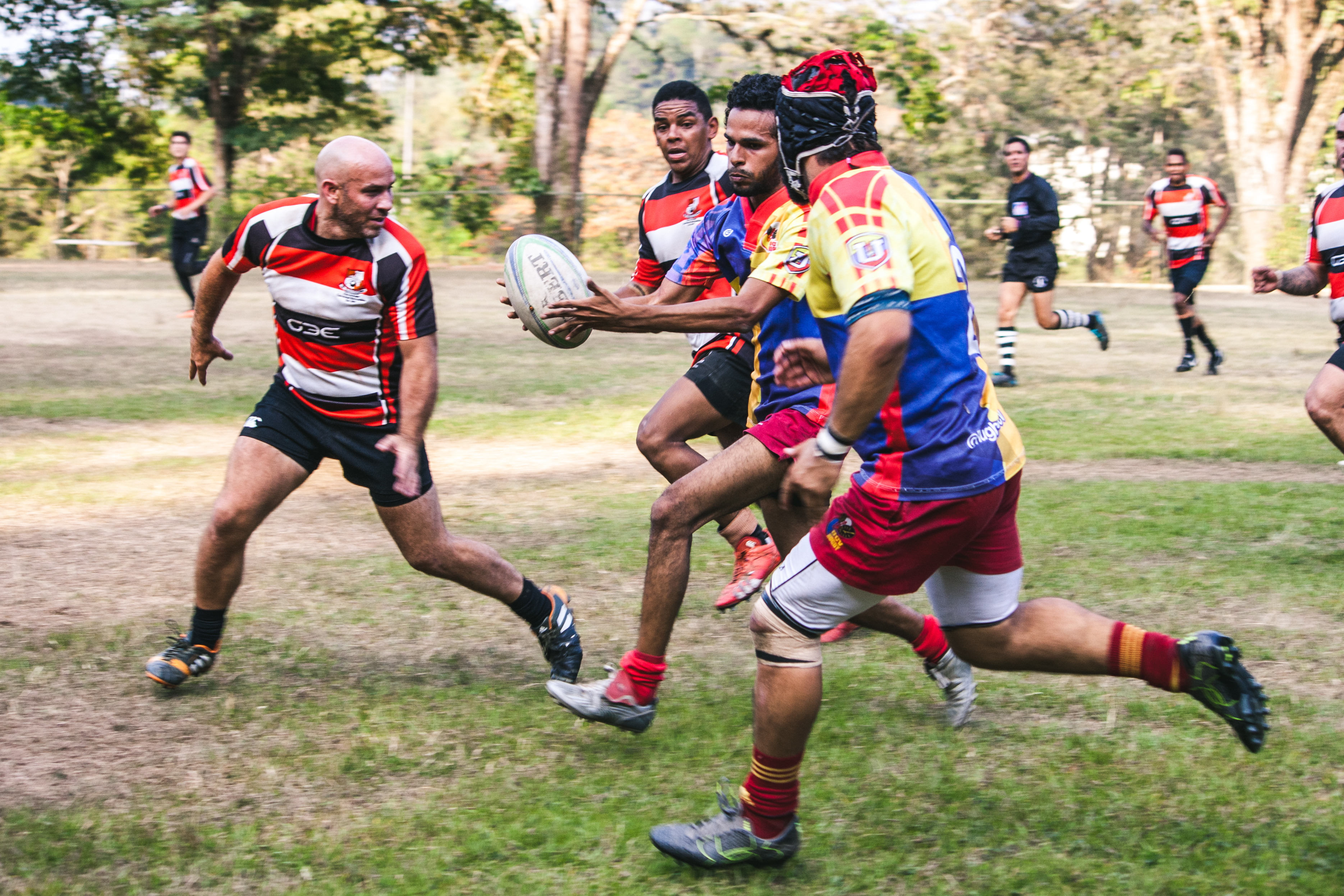 Al momento de tomar las fotos cuando comenzaron los partidos me baje de las gradas y me puse al frente del campo. La energía era contagiante la verdad, la adrenalina que tenia cada jugador era mas que evidente. Aunque era un amistoso, lo jugaban con una gran intensidad.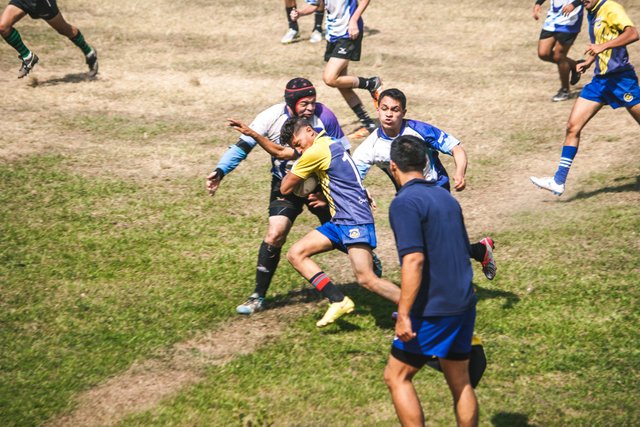 A la hora del partido oficial se sentía la tensión en lo jugadores, algunos con ansiedad, otros disimulando sus nervios con estiramientos. Pero cuando comenzó el juego todas esas sensaciones desaparecieron. A pesar de los intentos de los ucevistas por atacar, el encuentro fue dominado por los metropolitanos la mayor parte del tiempo. La central no lograba concretar sus situaciones de peligro. En general fue un partido con bastantes emociones y bastante intenso. El resultado final fue de 15 a 5 a favor de la Metropolitana.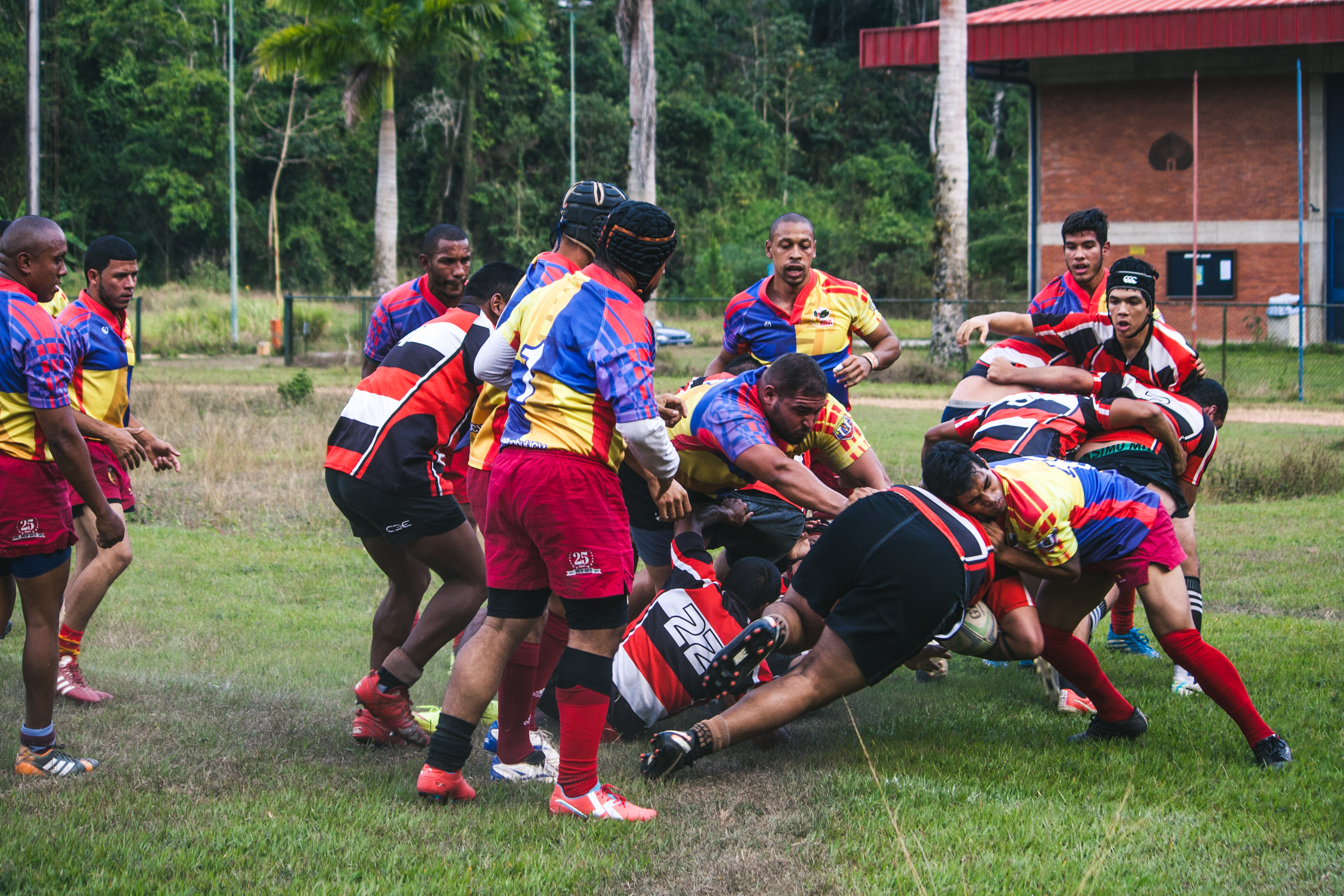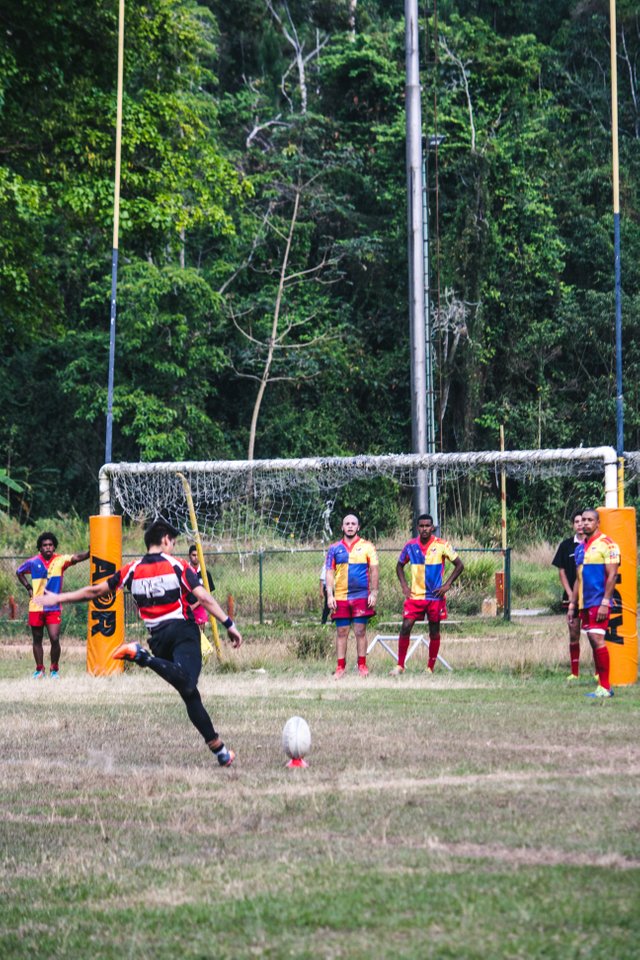 English
A month ago I accompanied a friend to a rugby match at Simon Bolivar University. I took my camera to take pictures of the game.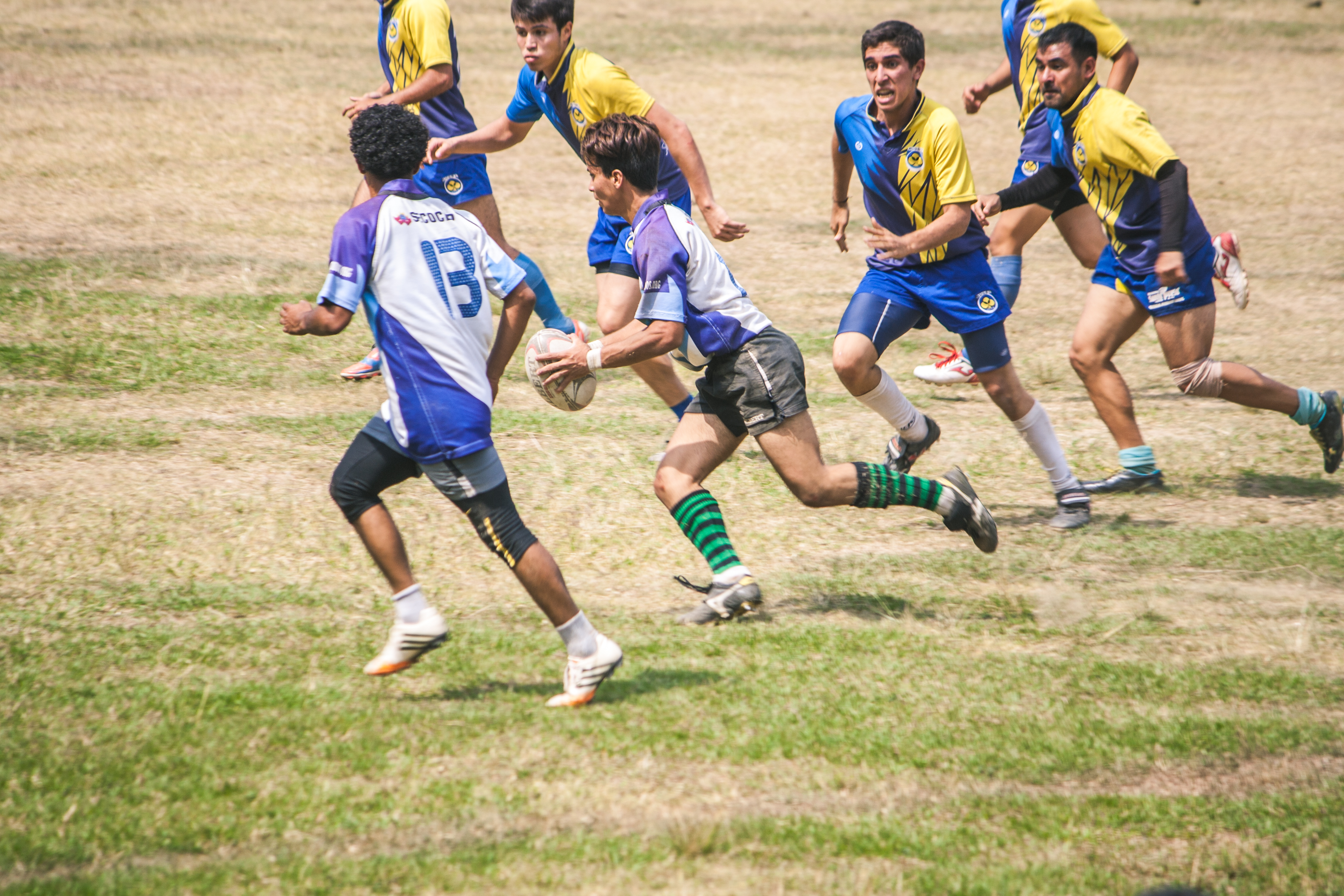 When I arrived at the field I saw that there were about 10 different teams. It was a day of several friendly matches and in the end it was the principal match of the Central against the Metropolitan, in which my friend would play with the Metro. Some of these teams were the UCAB, Santa Teresa, Hurricanes and different categories of the UCV and the Metropolitan.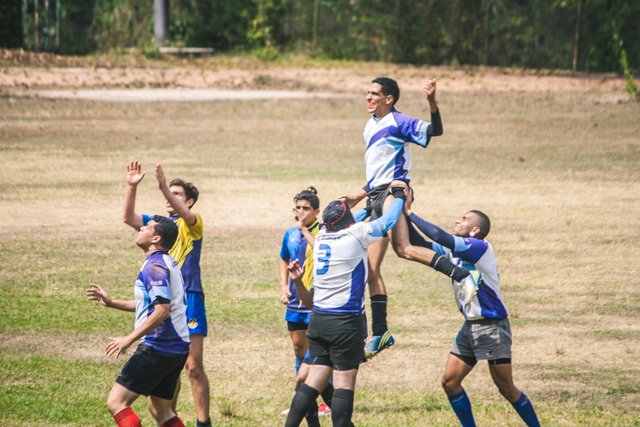 One of the things that caught my attention was the union between the different teams. Most of them knew each other and did not stop joking with each other. There I realized that despite being rival teams in rugby were a brotherhood. At that moment I understood the union of my friend Manuel with his entire team.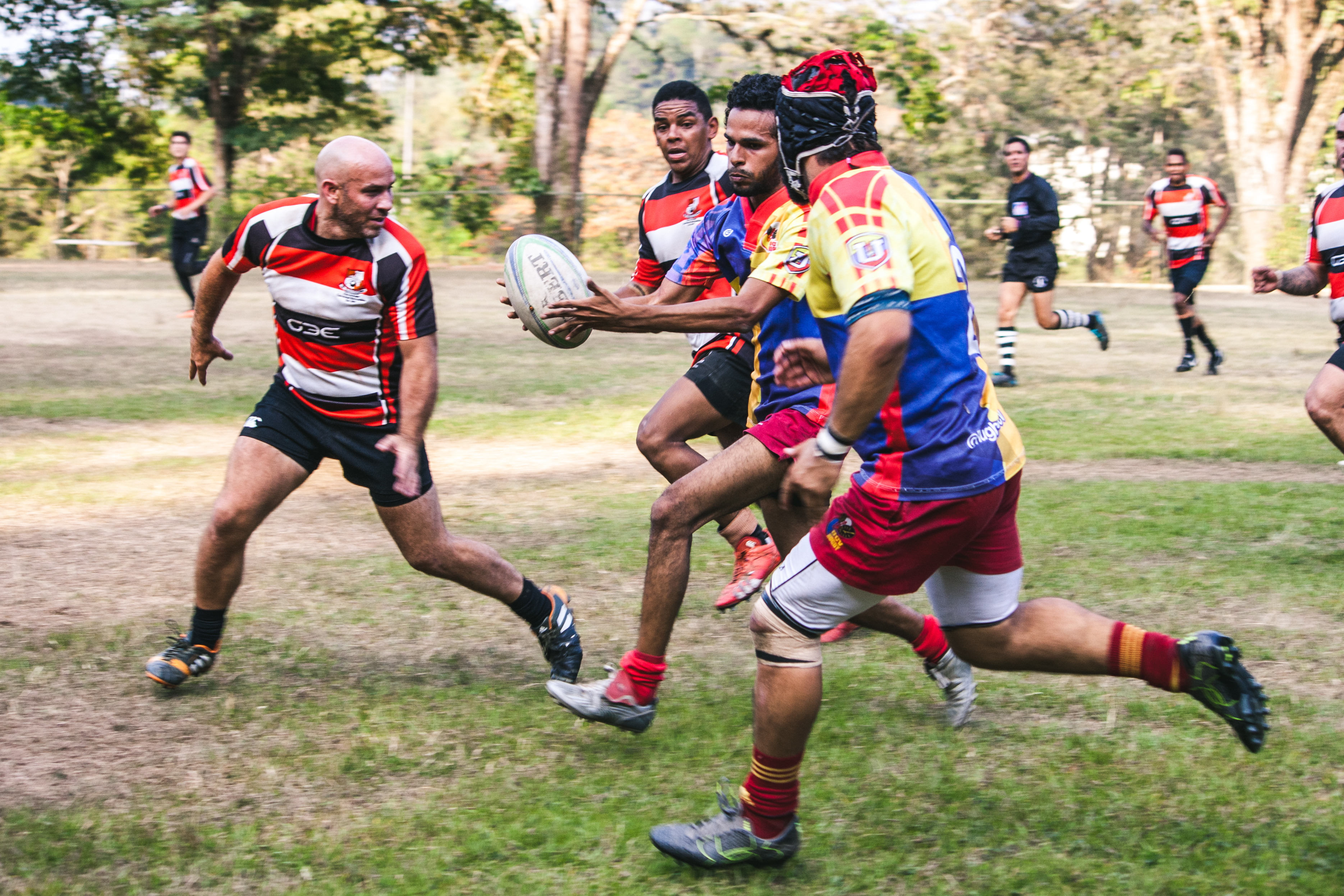 At the time of taking the pictures when the games started I got off the stands and got in front of the field. The energy was contagious, the adrenaline that each player had was more than evident. Although it was a friendly match, they played with great intensity.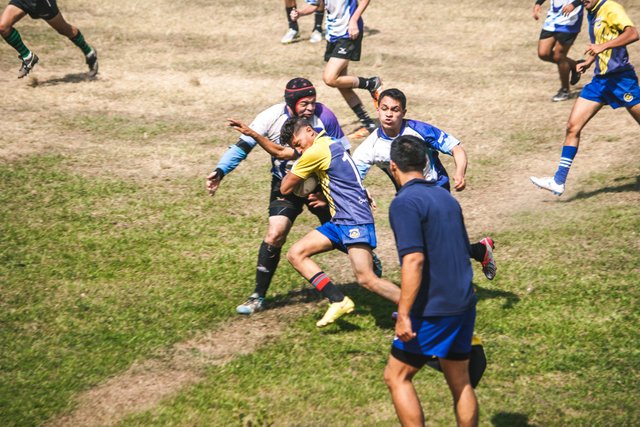 At the time of the official match there was some tension in the players, anxiety, others hiding their nerves with stretches. But when the game started all those feelings disappeared. In spite of the attempts of the UCV´s players to attack, the game was dominated by the metropolitans most of the time. "La central" complete their attack situations. In general it was a game with enough emotions and quite intense. The final result was 15 to 5 in favor of the Metropolitan.