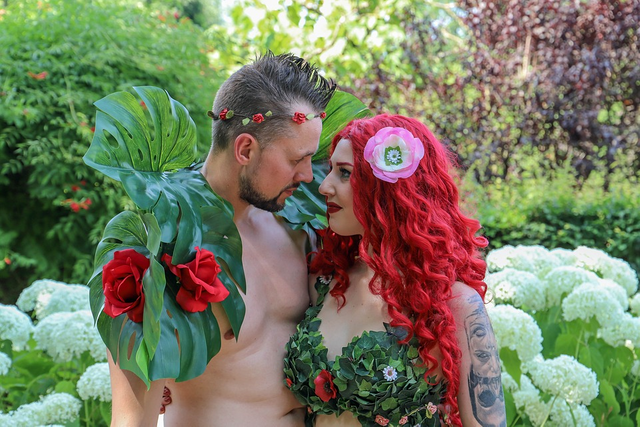 Fuente/Fountain

Eres mi país de las maravillas
Desde que te conocí mi alma es diferente,
aunque presiente que eres ese país de las maravillas,
la incertidumbre arropa mi calma,
en esos días de pasión y lujuria.
De pronto siento la impaciencia de poseerte.
de amarte y hacerte mio,
en la distancia mis pensamientos vuelan,
con el deseo de ser tuya una y otra vez.
Eres ese país de las maravillas al que vuelo,
con desespero cada noche
para llenarme de tus besos,
sin medir el tiempo.
---
You're that wonderland
---
Ever since I met you, my soul is different,
although I have a feeling you're that wonderland,
uncertainty envelops my calm,
in those days of passion and lust.
Suddenly I feel the impatience to possess you.
To love you and make you mine,
in the distance my thoughts fly,
with the desire to be yours again and again.
You are that wonderland I fly to,
in despair every night
to fill me with your kisses,
without measuring time.

Poesía de mi autoria | Poetry by my author