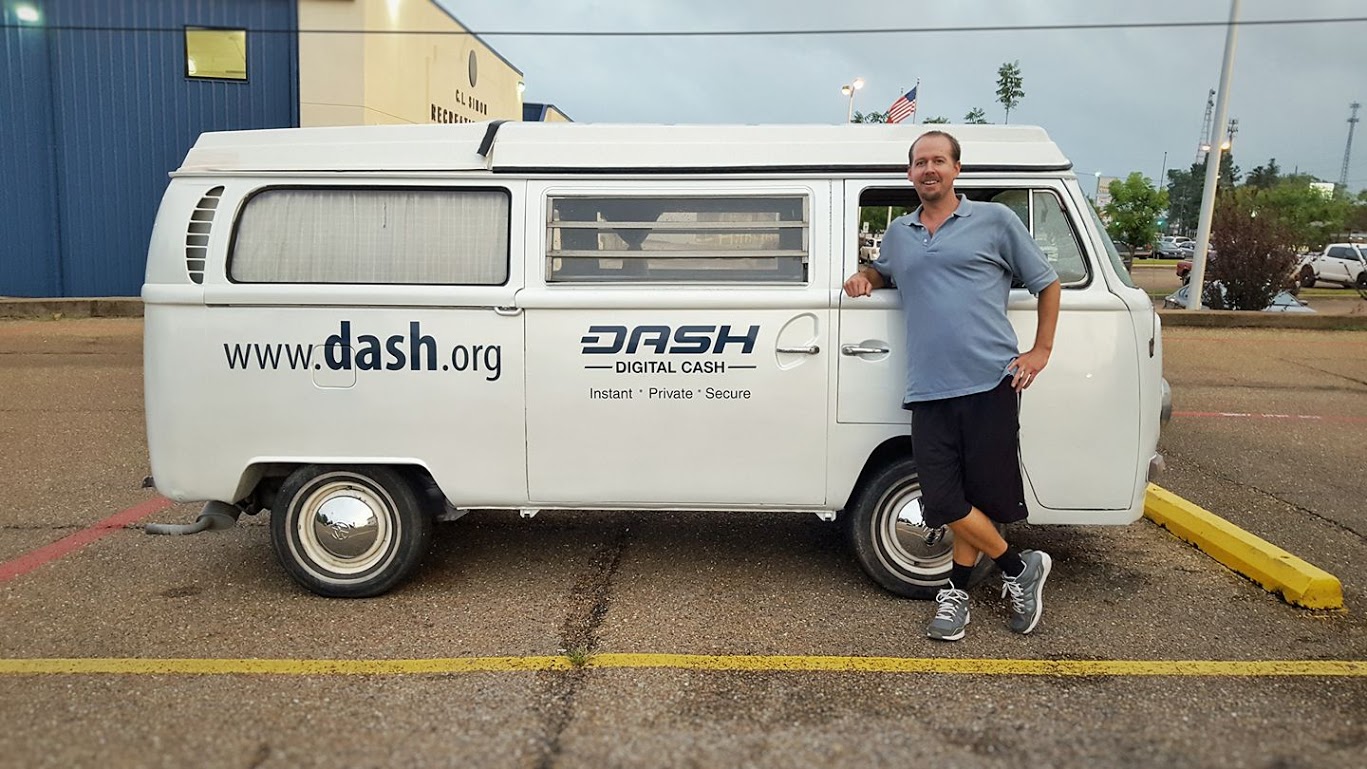 Dash es esperanza:
Este concurso nació de la iniciativa de #DashTexas y su líder Blake Chamness, quien mantiene estrecha amistad con muchos venezolanos, como una forma de apoyar a la creciente comunidad de usuarios de Dash Digital Cash en Venezuela y esparcir un mensaje de esperanza para esta comunidad. Para nadie es misterio la situación venezolana y por eso el objetivo de este concurso fue sembrar esperanza en el corazón de venezolanos con las palabras de sus hermanos y hermanas.
De parte de todo el equipo de @dashcultural le damos las gracias a Blake por su fe en nuestro país y sus ganas de aportarle su granito de arena en cada giveaway que realiza.
¡Gracias Blake!
This contest was born from an iniciative of #DashTexas and their lider Blake Chamness. Blake has a strong friendship with alot of venezuelans and this contest was a way to support the dash community in Venezuela by spreading a mesage of hope. It is no mistery the Venezuelan situation and because of that the objective of this contest is to plant hope in the hearts of the venezuelans with the words of their brothers and sisters.
In the name of all the @dashcultural team, we are grateful with Blake for his faith in our country and his will to help us and include us in every single giveaway that he does.
¡Thank you Blake!
He aquí los ganadores:
Hi, my name is Caremily Artigas. I knew dash thanks to a friend that accepts dash on her bussines, and she told me wonderful things about this project. I believe that the most important caracteristic about this project is that it spread hope to all the people who wants to stay on Venezuela and fight for a better tomorrow. Thank you for the opportunity to be in the world of Dash.
Angel Rivas
Dash Digital Cash como alternativa para mejorar la economía en Venezuela

Hello, I am angel rivas, I knew dash thanks to a cousin of mine who started talking to me about this world of cryptocurrencies and I started to have my interest in it. Personally I think dash would be an option to improve the economic situation of Venezuela given that it is a quick and safe method to make business transactions, in addition to the lack of cash and the existing problems with the points of sale in the vast majority of businesses. throughout the country DASH would come to make a great method to reduce and include eliminating these problems and also to speed things up for Venezuelans when it comes to acquiring products and services that are needed.
Hi my name is Grecia Valentina, Im a venezuelan singer and pianist. I knew dash as a digital currency thanks to a friend that is inmerse in DASH Caracas - Dinero Digital world. She asked me what was I doing that afternoon, and I wasnt ocuppied so I went with her to a meeting where she was explaning what was Dash, how it worked, and how that comunnity works.
I have to say that it got my attention instanly. I think that one of the benefits that Dash can give to the Venezuelans is that it grant us economic freedom; and with all the problemas that our coin, our economy and our country has, Dash Digital Cash shows to all the venezuelans that we have options that can change our lives doing the things we love and making our country rise from another angle.
Send you a hug.
Manuel Rangel
Zeylimar Moreno
Yoibert Moreno