Have you ever wondered about the authority received by the father?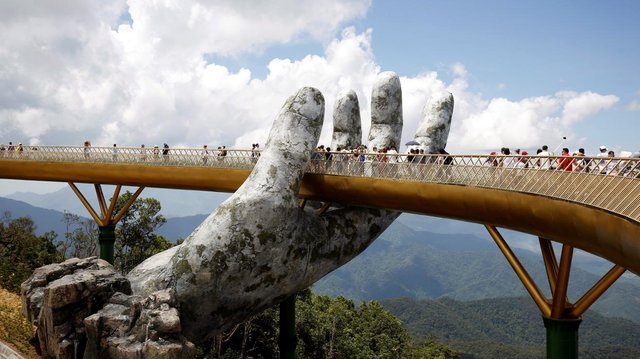 Link
God the father has filled us with authority, he has not shared his attributes, just as Jesus has delegated his authority while on earth.
Then calling his twelve disciples, he gave them authority over unclean spirits, to cast them out, and to heal all sickness and all ailment.
Matthew 10: 1
At this time we have been given a precious and more excellent place where we can make use of a much greater authority, not only on all those around us but on ourselves, on our humanity.
For we know that our old self was crucified with him so that the body ruled by sin might be done away with,[a] that we should no longer be slaves to sin—
Romans 6: 6
You can peek in and see those heroes of faith in the Old Testament. We see the faith given by God to overcome countless circumstances and emerge victorious.
At this time he has given us the same faith, his Holy Spirit whose power REMAINS in us, guides us, helps us in weakness, comforts us, teaches us, among other things.
since God had planned something better for us so that only together with us would they be made perfect.
Hebrews 11:40
There is much more to know about that authority that has been given to us by God through Christ.
For in Christ all the fullness of the Deity lives in bodily form, 10 and in Christ you have been brought to fullness. He is the head over every power and authority.
Colossians 2: 9-10
In Christ dwells ALL THE PLEASURE OF DEITY, and Christ dwells in us.
It is not to angels that he has subjected the world to come, about which we are speaking. 6 But there is a place where someone has testified:
"What is mankind that you are mindful of them,
a son of man that you care for him?
You made them a little[a] lower than the angels;
you crowned them with glory and honor
and put everything under their feet."[b][c]
In putting everything under them,[d] God left nothing that is not subject to them.[e] Yet at present we do not see everything subject to them
Hebrews 2: 5-8
I encourage you to believe and live on this truth from the word of God.
---
ESPAÑOL
---
¿Te has preguntado alguna vez acerca de la autoridad recibida por el padre?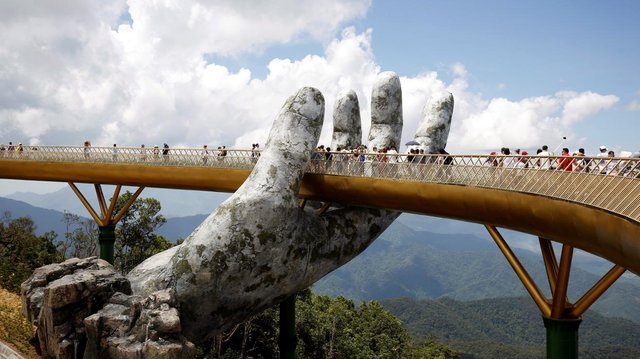 Link
Dios el padre nos ha colmado de autoridad, no ha hecho partícipes de sus atributos, así como Jesus ha delegado su autoridad mientras estaba sobre la tierra.
Entonces llamando a sus doce discípulos, les dio autoridad sobre los espíritus inmundos, para que los echasen fuera, y para sanar toda enfermedad y toda dolencia.
Mateo 10:1
A nosotros en este tiempo se nos ha dado un preciado y mas excelso lugar donde podemos hacer uso de una autoridad mucho mayor, no solo sobre todo los que nos rodea sino sobre nosotros mismo, sobre nuestra humanidad.
sabiendo esto, que nuestro viejo hombre fue crucificado juntamente con él, para que el cuerpo del pecado sea destruido, a fin de que no sirvamos más al pecado.
Romanos 6:6
Podes asomarnos y ver a aquellos héroes de fe del Antiguo testamento, Vemos la fe dada por dios para superar infinidades de circunstancias y salir victoriosos.
En este tiempo a nosotros nos ha dado la misma fe, su Espíritu Santo cuyo poder PERMANECE en nosotros, nos gúia, nos ayuda en la debilidad, nos consuela, nos enseña, entre otras cosas.
proveyendo Dios alguna cosa mejor para nosotros, para que no fuesen ellos perfeccionados aparte de nosotros.
Hebreos 11:40
Hay mucho mas aún para conocer de esa autoridad que nos ha sido dada por Dios mediante Cristo.
Porque en él habita corporalmente toda la plenitud de la Deidad,
y vosotros estáis completos en él, que es la cabeza de todo principado y potestad.
Colosenses 2:9-10
En cristo habita TODA LA PLENITUD DE LA DEIDAD, y Cristo habita en nosotros.
Porque no sujetó a los ángeles el mundo venidero, acerca del cual estamos hablando;
pero alguien testificó en cierto lugar, diciendo:
¿Qué es el hombre, para que te acuerdes de él,
O el hijo del hombre, para que le visites?
Le hiciste un poco menor que los ángeles,
Le coronaste de gloria y de honra,
Y le pusiste sobre las obras de tus manos;
Todo lo sujetaste bajo sus pies. Porque en cuanto le sujetó todas las cosas, nada dejó que no sea sujeto a él; pero todavía no vemos que todas las cosas le sean sujetas.
Hebreos 2:5-8
---
Animo a creer y vivir sobre esta verdad de la palabra de Dios.
---
---
Muchas Gracias por compartir esta lectura, deseo que el Espíritu Santo de Dios traiga revelación de su palabra a nuestras vidas.