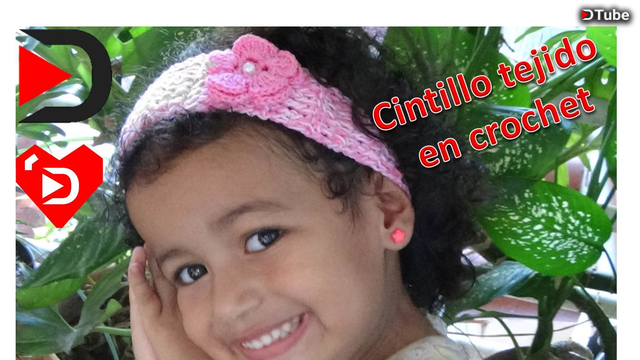 ---
Crochet knitted headband
Hello my friends on Dtube, today I want to bring you this project for the princesses of the house, is a nice headband woven in the crochet technique, made with two strands of wick and a needle 4.0 mm. Everyone at home always want to have some detail with our daughters, granddaughters, but I also tell them that this headband is for us the greatest, the queens.
It's a good time to encourage them to weave, to take up these tasks that our grandmothers, our mothers, were doing. When I started weaving, I did it only to have to occupy myself, to have to waste time since I was operated on, but then I liked so much that I took it as a source of income in my home.
In addition I tell them that when I want to have a detail with someone or make a nice gift because I grab needle and thread and I weave something beautiful and there is nothing more beautiful, when you give something made by your own hands, thinking of that person, so I invite them again to weave friends.
See you in a future video.

Hola mis amigos en Dtube, hoy quiero traerles este proyecto para las princesas de la casa, es un lindo cintillo tejido en la técnica de crochet, elaborado con dos hebras de pabilo y una aguja 4.0 mm.
Todos en casa siempre queremos tener algún detalle con nuestras hijas, nietas, pero también les digo que este cintillo sirve para nosotras las más grandes, las reinas.
Es propicio el momento para incentivarlas a tejer, a retomar estas labores que realizaban nuestras abuelas, nuestras madres. Cuando me inicie en el tejido lo hice solo para tener en que ocuparme, para tener en que malgastar el tiempo ya que me encontraba operada, pero luego me gustó tanto que lo tome como una fuente de ingresos en mi casa.
Además les cuento que cuando quiero tener un detalle con alguien o hacer un lindo regalo pues agarro aguja e hilo y les tejo algo hermoso y es que no hay nada más lindo, cuando regalas algo hecho con tus propias manos.
Hasta un próximo video amigos.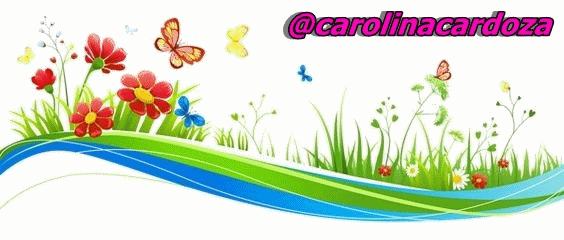 Video realizado por mi persona con cámara Sony HD
y mi modelo mi sobrina hermosa Miranda.
---
▶️ DTube
▶️ IPFS