☆ Remake of a go-go style girl "constanza" oil painting - Re interpretación de chica a go-go "Constanza" pintura al óleo.☆
Hello my fellow steemians, how have you been? Here I come finally with an art and painting post... It feels as if has been ages! I've been painting but haven't show them here so... Here we go!
---
Hola mis compañeros steemianos, ¿cómo has estado? Aquí llego finalmente con una publicación sobre arte y pintura... ¡creo que ha pasado mucho tiempo desde la última vez! He estado pintando, pero no he mostrado aquí los avances, así que... ¡Aquí vamos!
---
As some of my oldest followers here may remember, I made a post on june 2017 about a groovy style girl in 2D type of painting, and now 10 months later I wanted to remake her!
---
Como podrán recordar mis seguidores mas antiguos acá, yo hice un post sobre una chica estilo groovy en junio del año pasado (2017) y ahora quise volverla a pintar.
---
✮ ✮ ✮
finished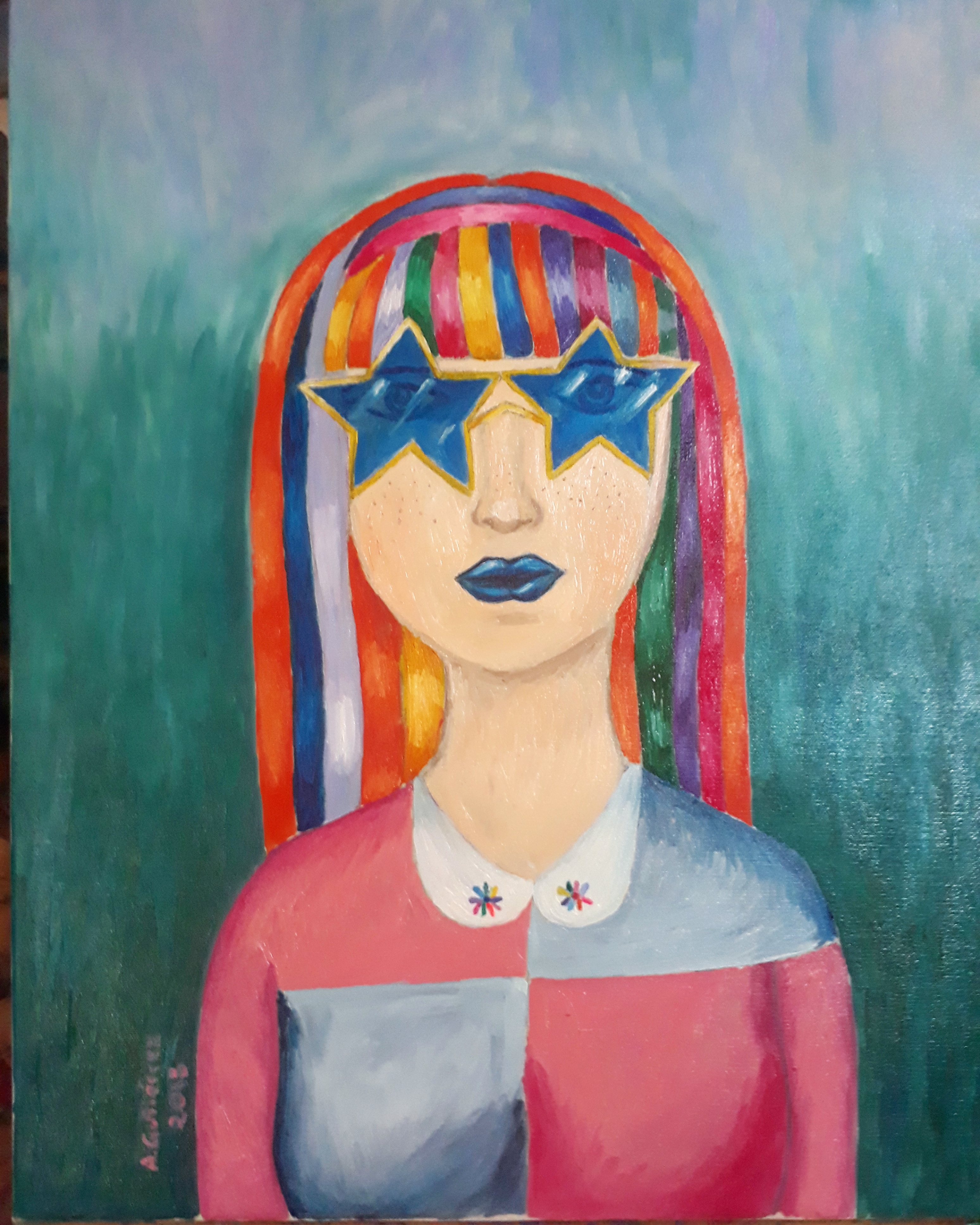 Year/año: 2018
Technique/Técnica: oil on canvas - óleo sobre tela.
Title/Título: Constanza.
Autor: Andrea Gutiérrez.
---
Now, lets start with the step by step. First; why did I called her conztanza? Well, in my first painting she didn't had a name... This little girl was just a "groovy girl" and now, I wanted to give her one. Her name means constancy, ie perseverance, persistence... Wich I think it speaks about my progress with this painting putting into perspective the old one and the new version, also it would represent my own perseverance here on Steemit and in my art path.
---
Ahora, comencemos con el paso por paso. Primero; ¿Por qué la llamé conztanza? Bueno, en mi primer cuadro no tenía nombre... Esta pequeña niña era simplemente una "chica groovy" y ahora, quise darle uno. Su nombre significa constancia, es decir; perseverancia, persistencia... que creo habla de mi progreso con esta pintura poniendo en perspectiva la antigua y la nueva versión. También representaría mi propia perseverancia aquí en Steemit y en mi camino en el arte.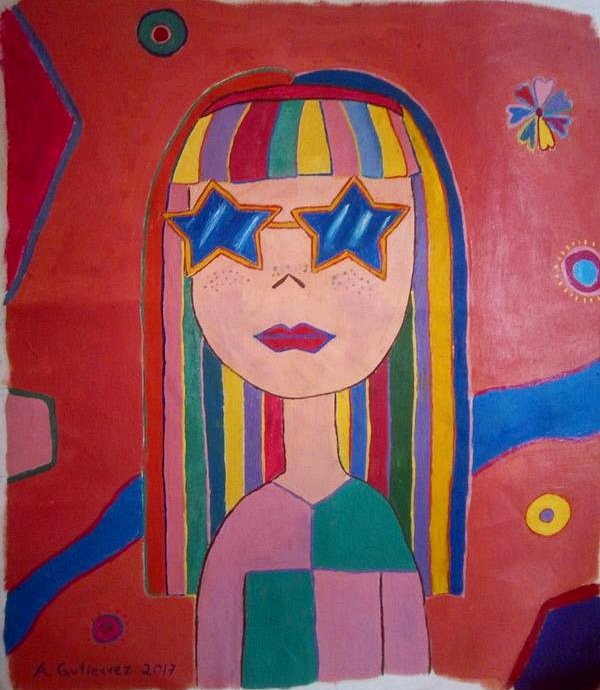 old version and sketch for the new one
---
✬ ✬ ✬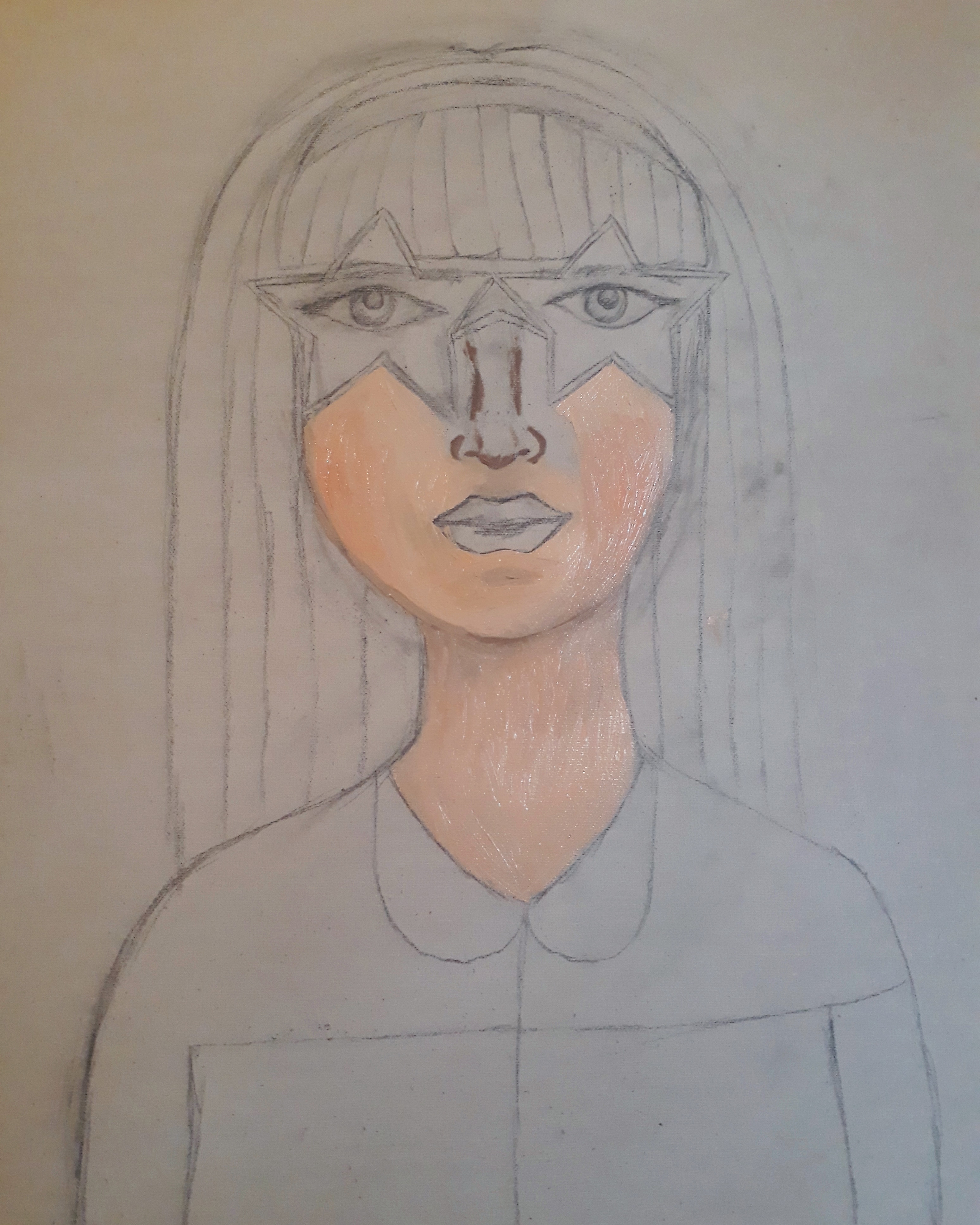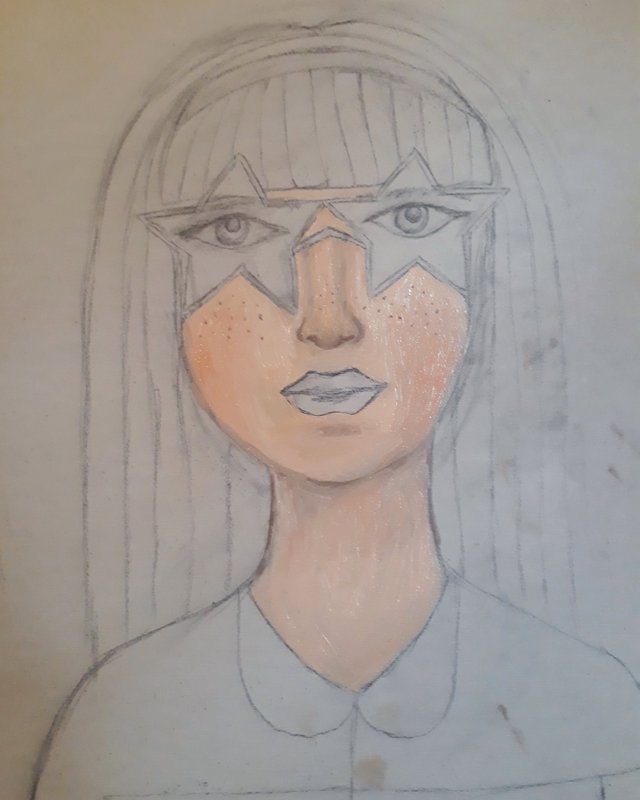 first adding the skin color and making the nose's form - añadiendo el color de piel y definiendo la nariz
---
✧ ✧ ✧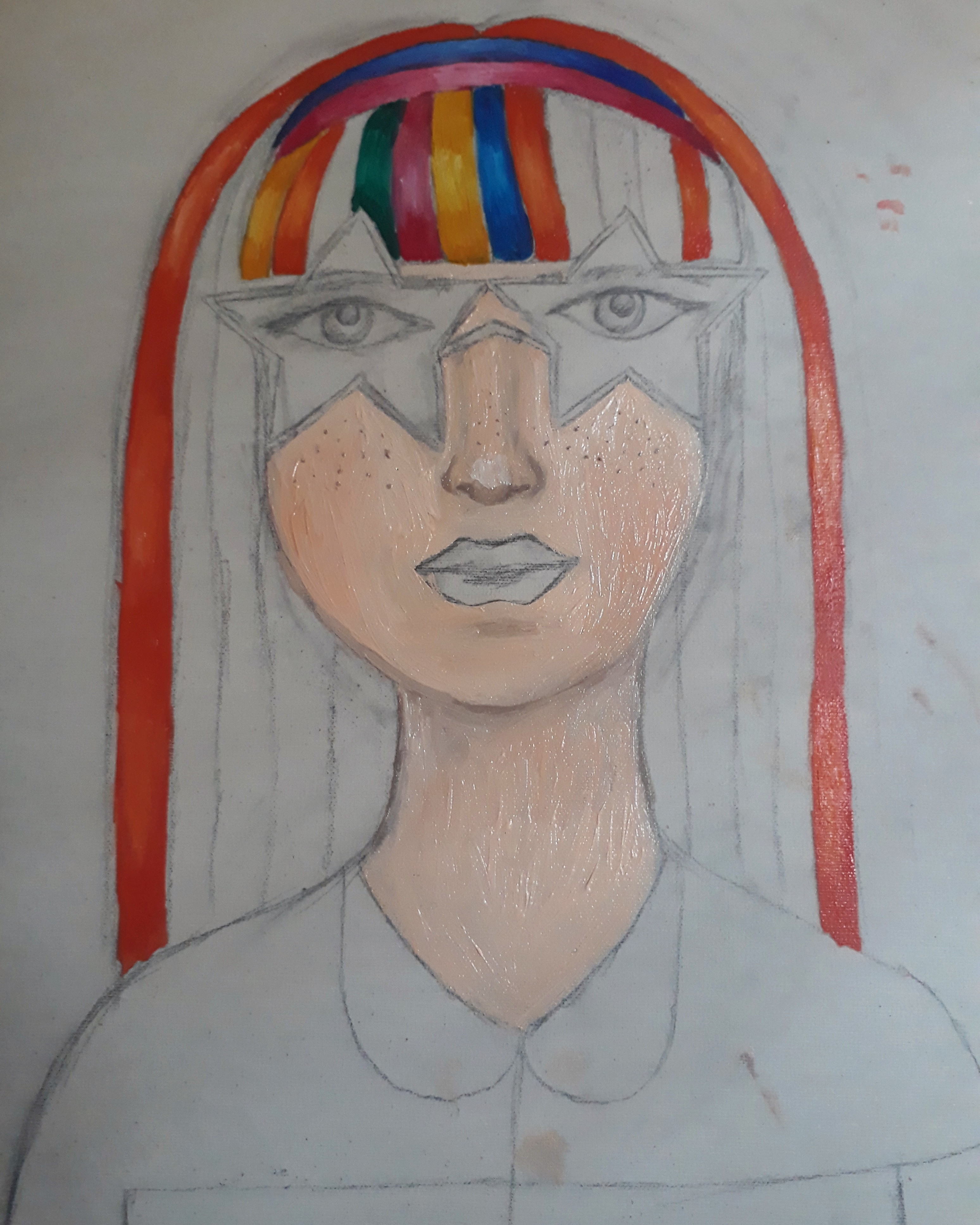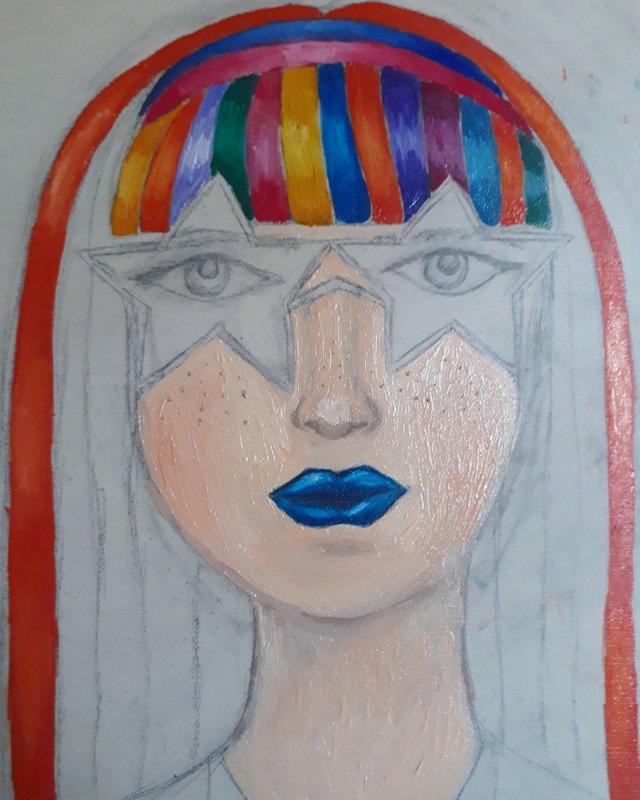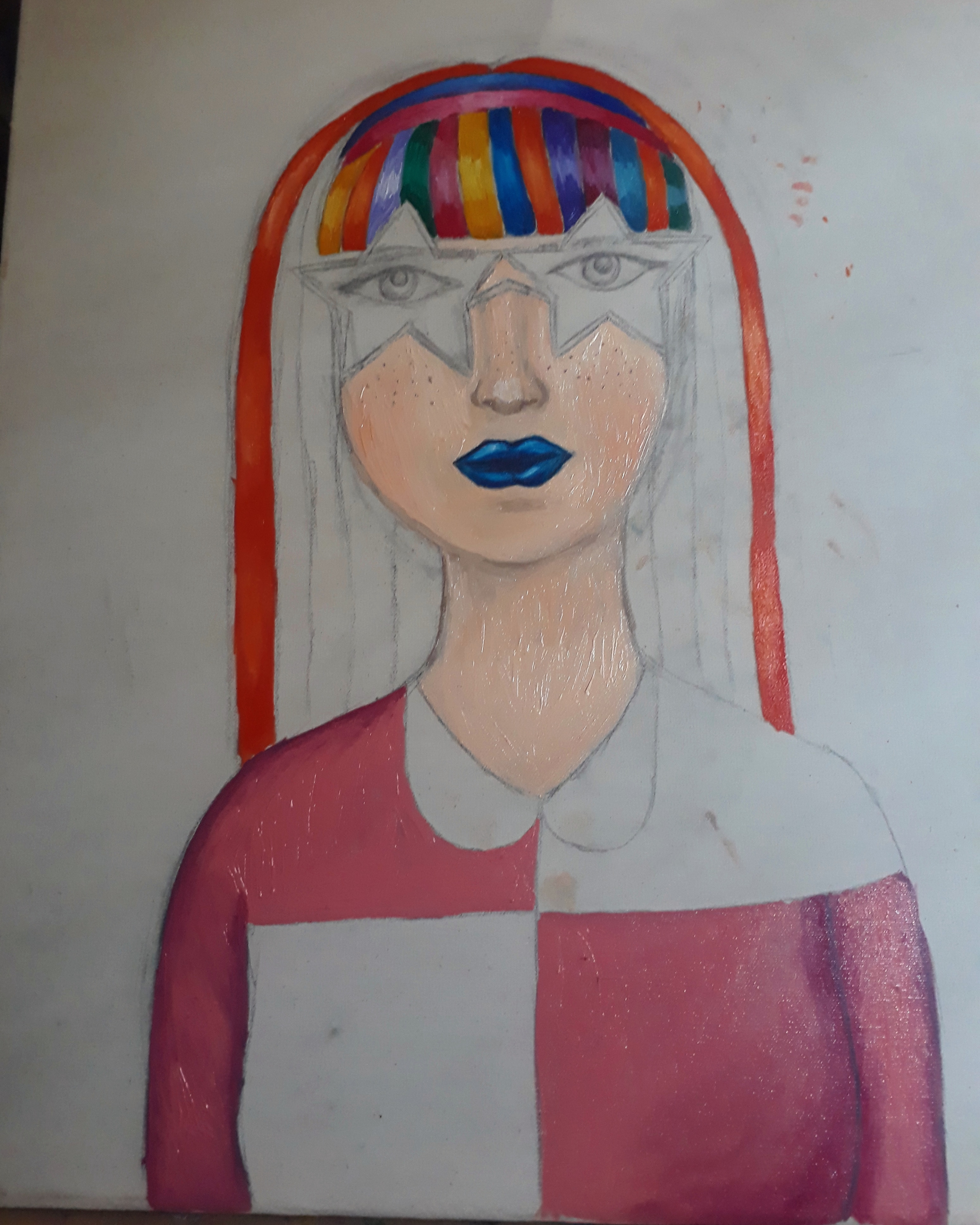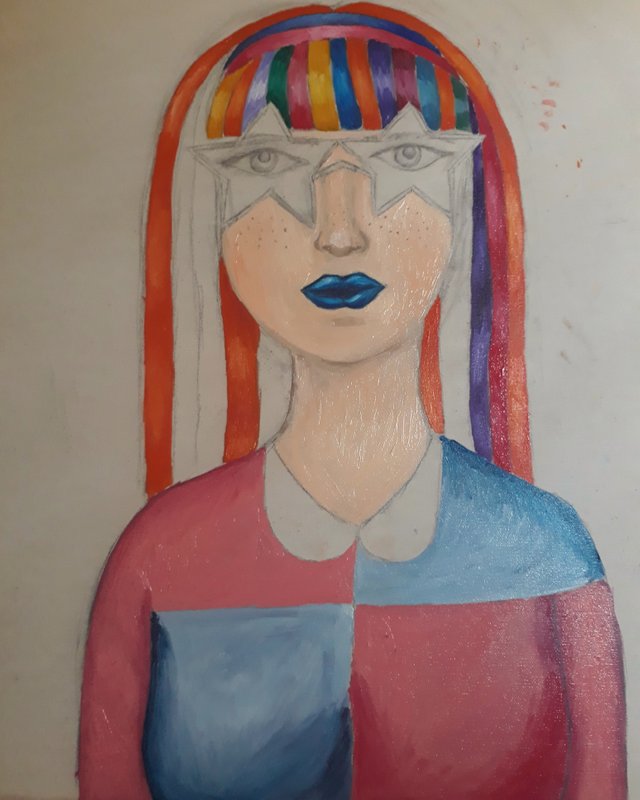 ✧ adding the colors - añadiendo colores ✧
---
★ ★ ★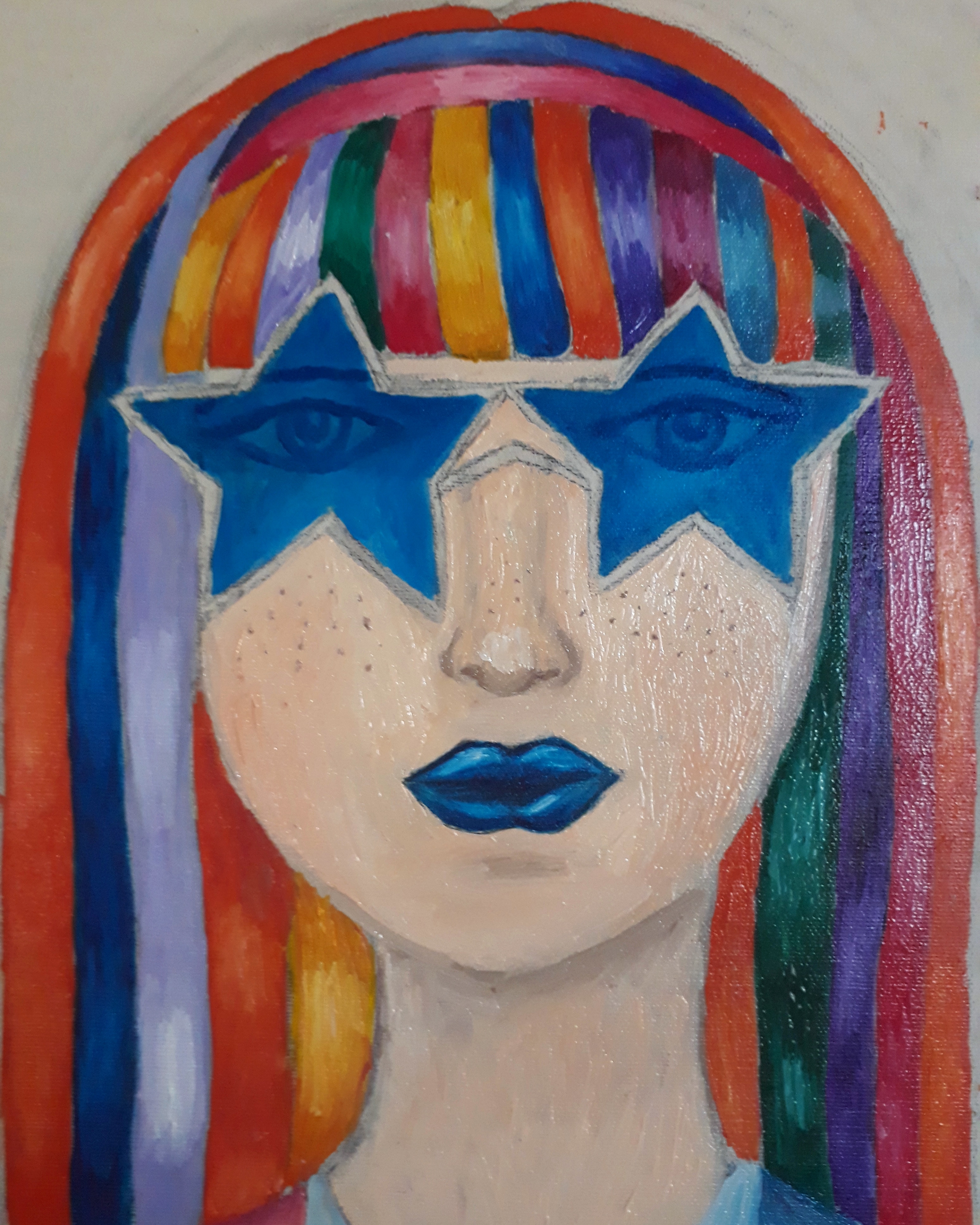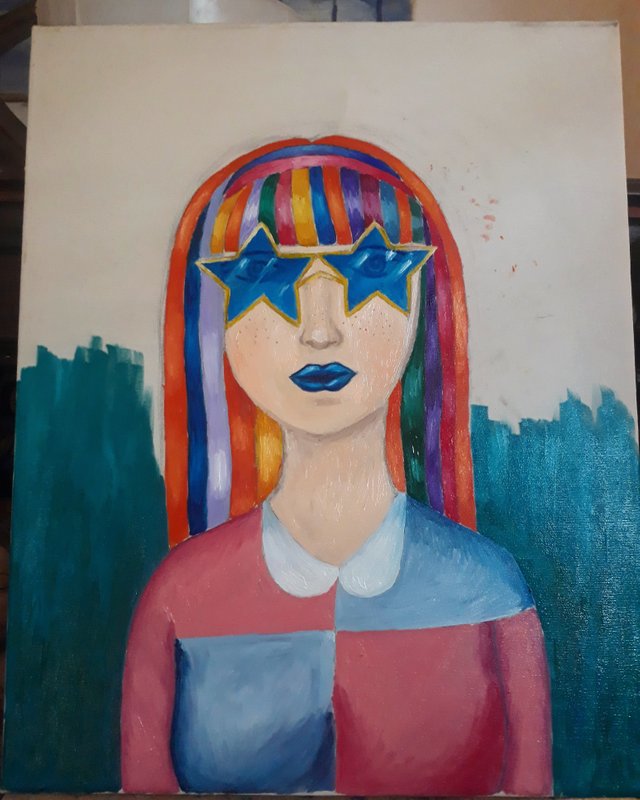 making the star shapped sunglasses! -
haciendo los lentes en forma de estrella ✰_✰
---
⋰ ⋱ Details ⋰ ⋱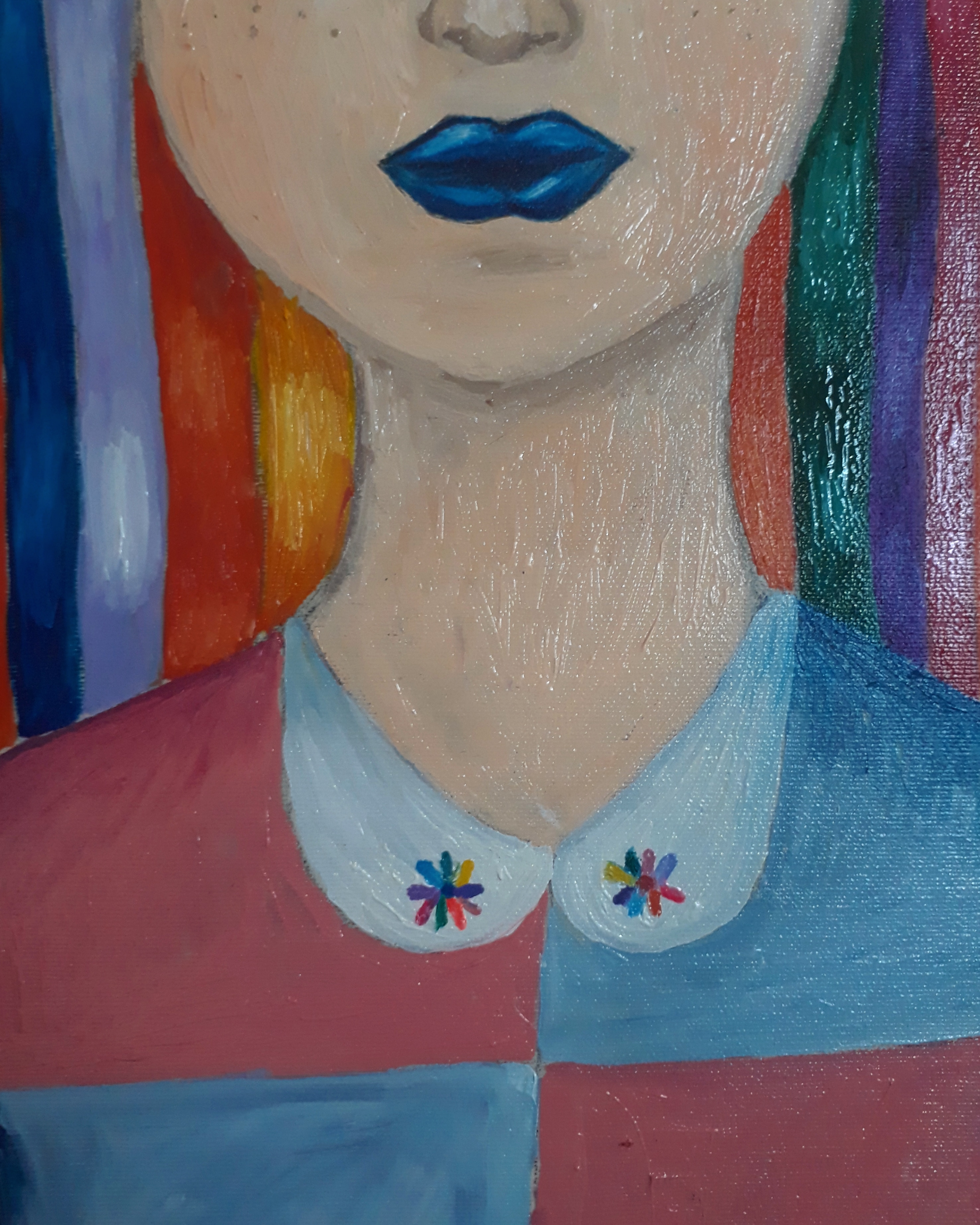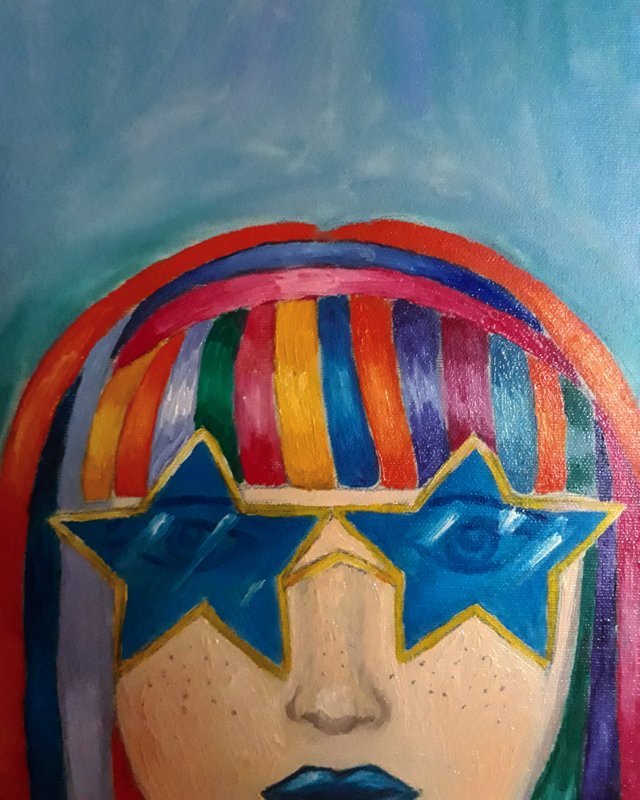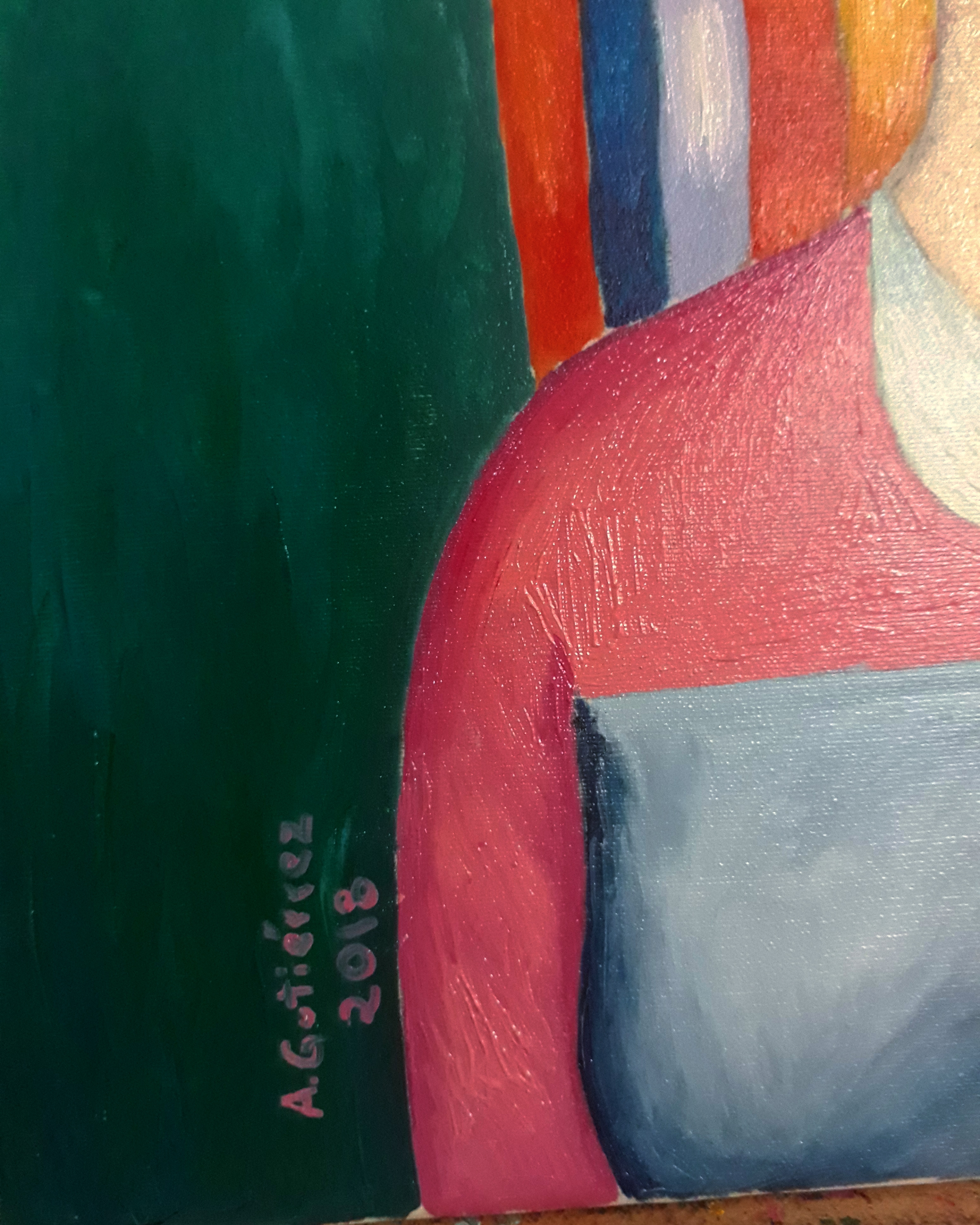 ---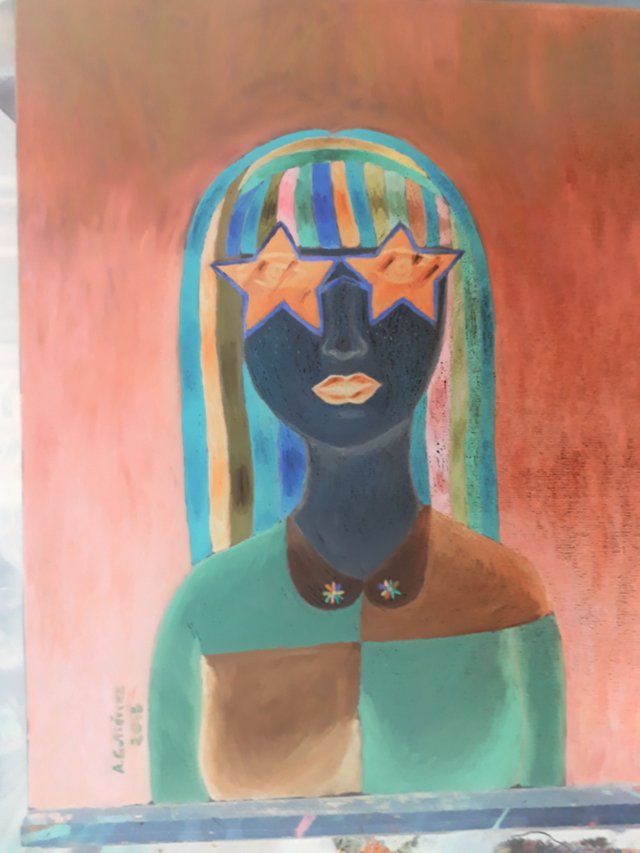 I really hope you liked my new version of this a go-go girl as much as I did, let me know your thoughts! - Espero que hayan disfrutado mi nueva versión de esta pintura tanto como me gustó a mi realizarla.
---
∞