🌸 Maya, original oil painting step by step - Maya, pintúra al óleo paso a paso 🌸
Hello again steem community! This time I came back finally with the first painting I made oficially out of the art block.
It took me some time now reading that my last painting posted here was the afro psychedelic babes and has been already 3 months since that! I really apologize if there was anyone interested in my posts.
I really hope to not get too zoned out again with art blocks.
This time I'll show you the cutie Maya; A soul singer with a beautiful deep mezzo voice. Or that's what I think about her!
---
¡Hola de nuevo comunidad de Steemit! Esta vez volví finalmente con la primera pintura que hice /oficialmente/ fuera del bloquo artístico.
Sé que ha pasado algo de tiempo, al leer que mi última pintura publicada aquí es la de las chicas psicodélicas afro y ¡ya han pasado 3 meses desde entonces! Realmente me disculpo si hubo alguien interesado en mis publicaciones.
De verdaz espero que un bloqueo de ese tipo no vuelva al menos pronto.
Esta vez les mostraré a Maya; Una cantante de soul con una hermosa voz mezzo profunda. ¡O eso es lo que pienso de ella!
---
🌸🌸🌸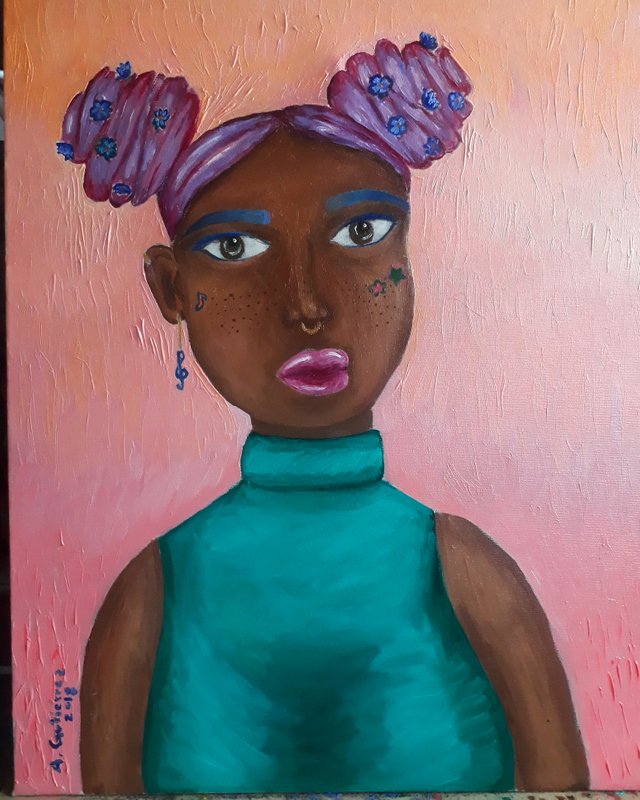 Tittle - Título: Maya
Technique técnica: oil on canvas - óleo sobre tela.
measure - medidas: 80cm x 60cm
year - año: Junio 2018
---
♤♤♤
A look at the process of creation - Un poco del proceso creativo
The way of how I came with the name Maya is quite interesting, or at least that's what I think. After I finished the painting, I started to look at names for blue flowers (like the ones dhe has on her hair buns) since they're very rare. And I found ones very smimilar called Anemone Hepatica but commonly knew as Spring beauty, May flower. And is a good coincidence since I made the sketch for maya back on middle May! Plus Maya is the name of the famous woman and icon poc poet Maya Angelou.
---
La forma en que llegué con el nombre Maya es bastante interesante, o al menos eso es lo que creo. Después de terminar la pintura, comencé a buscar nombres de flores azules (como las que tiene en los moños) ya que son muy raras. Y encontré unas muy llamativas llamadas Anemone Hepatica pero comúnmente conocidas como Belleza de primavera, Flor de mayo. ¡Y qué buena coincidencia! Ya que hice el boceto de maya a mediados del mes de mayo. Además, Maya es el nombre de la famosa e icónica poeta afroamericana Maya Angelou.
Sketch - Borrador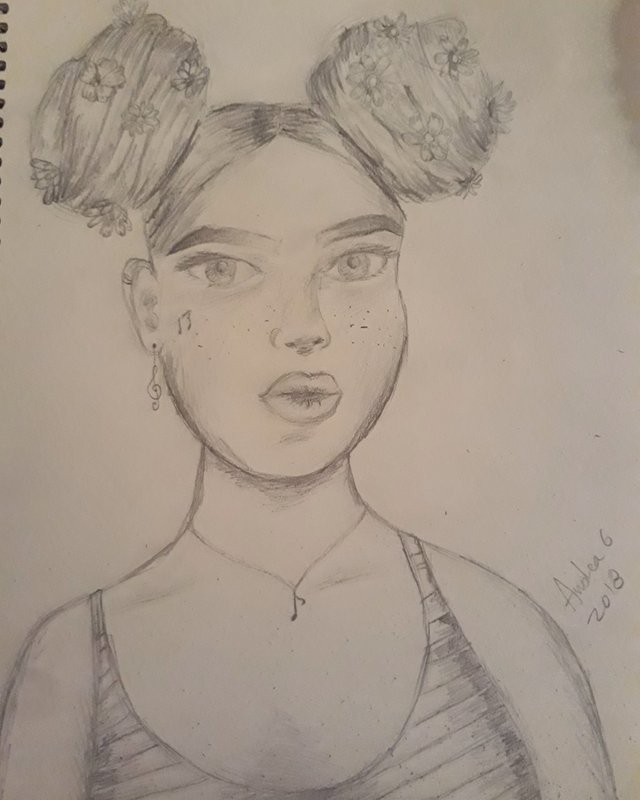 ---
◇ adding colour - añadiendo color ◇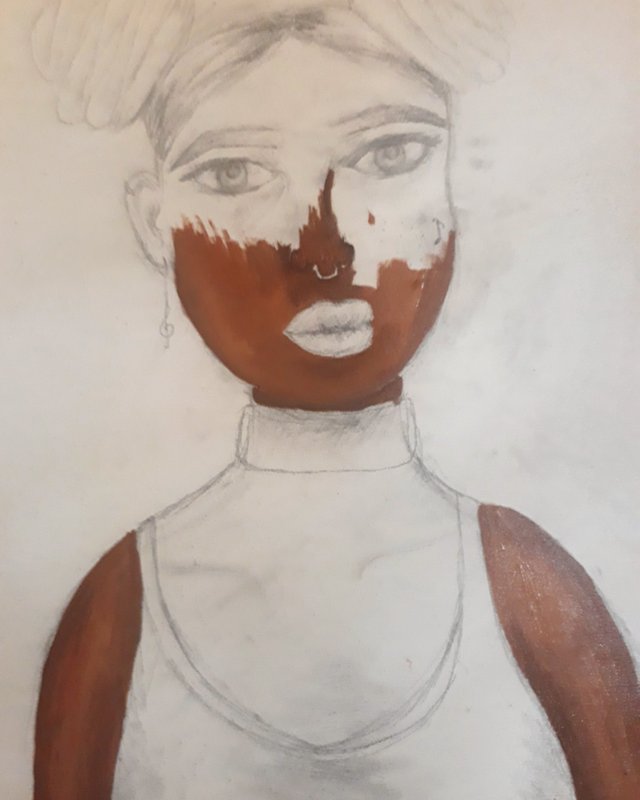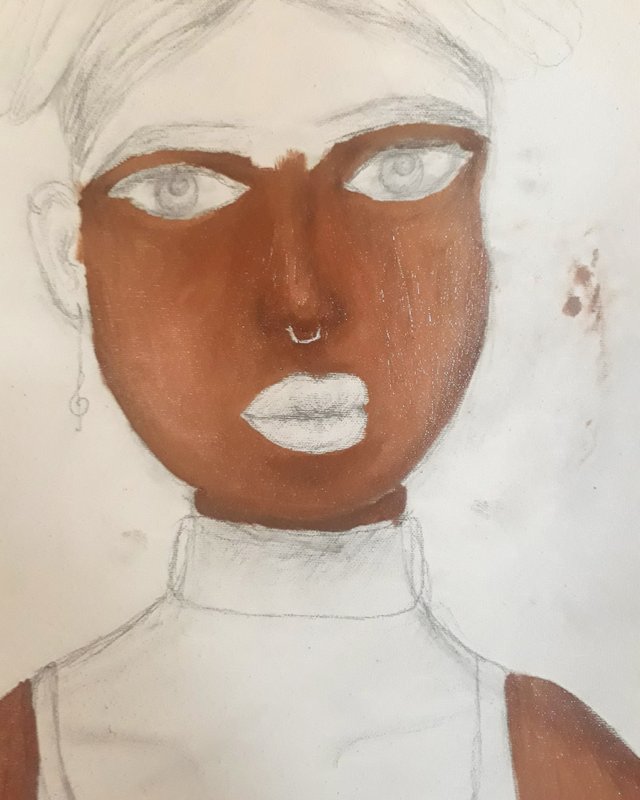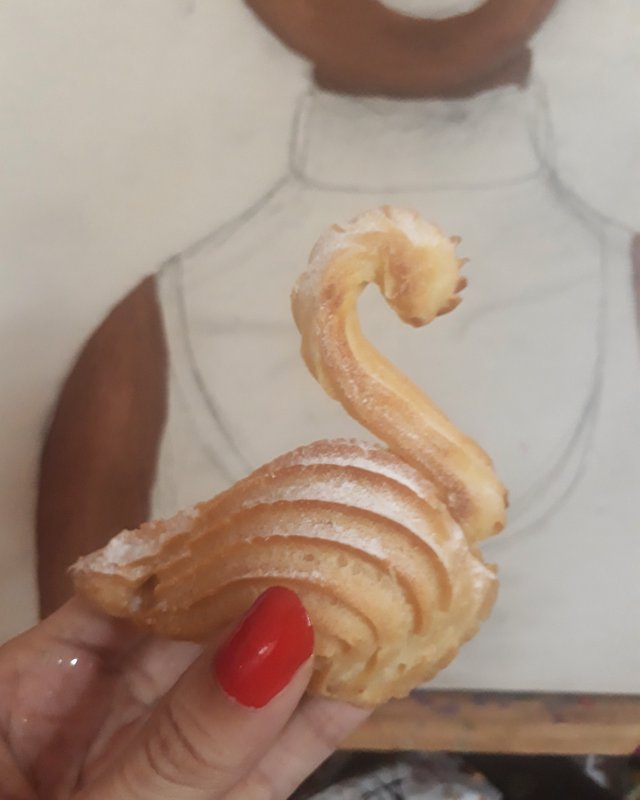 Tasty ♡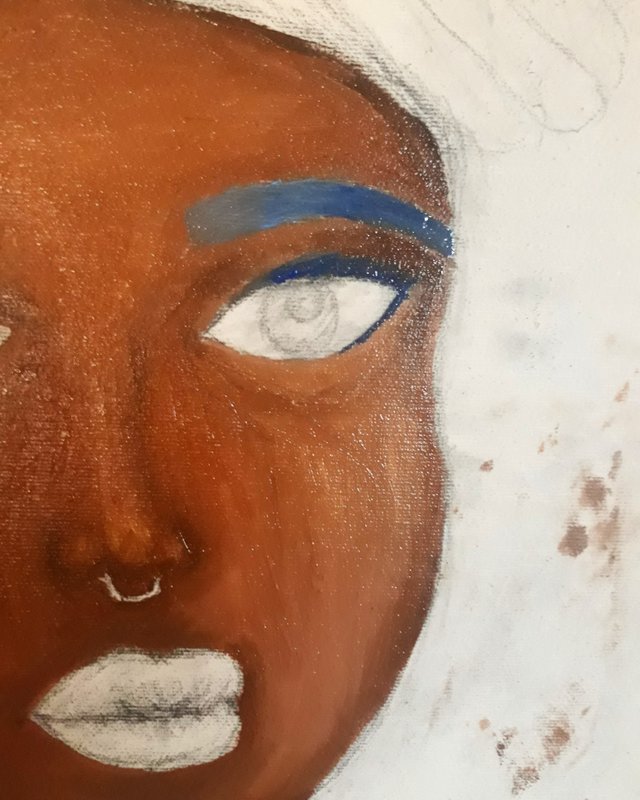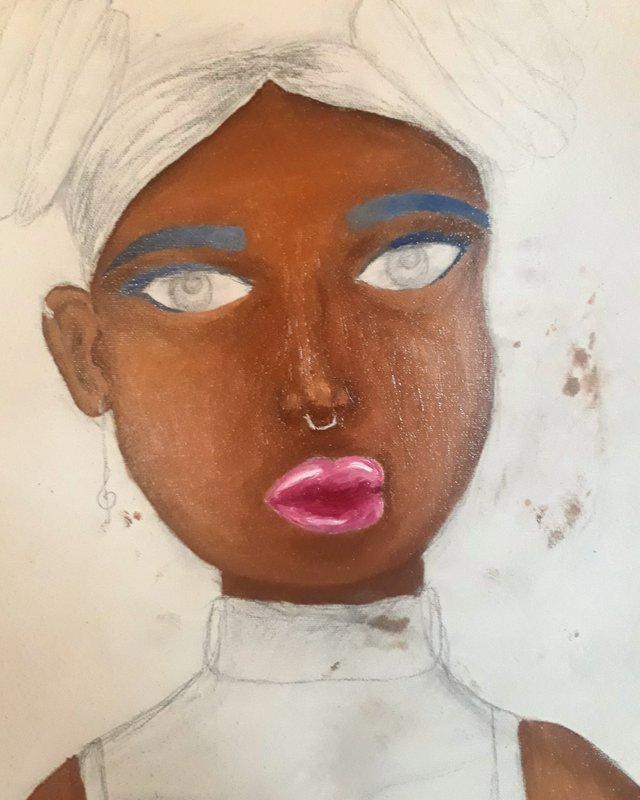 more colour! - ¡Mas color!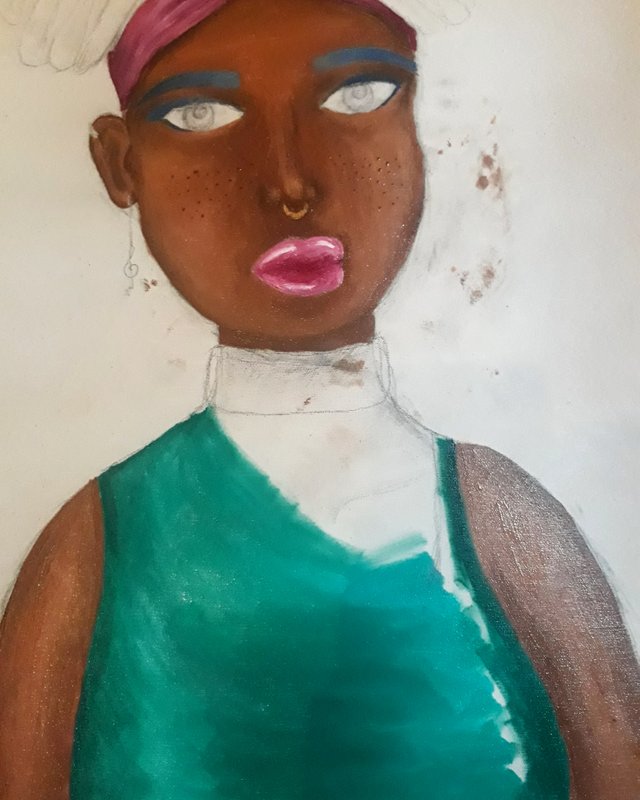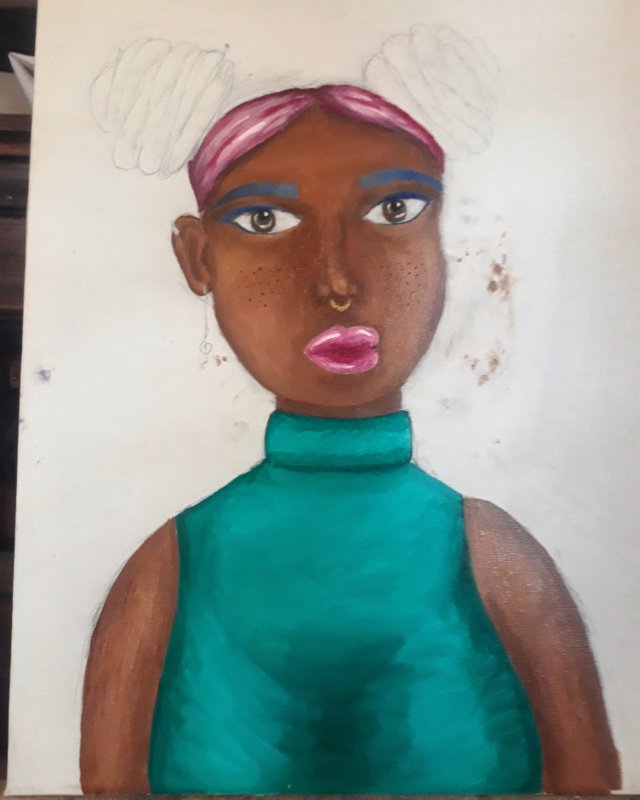 ---
🌸 the buns - los moñitos 🌸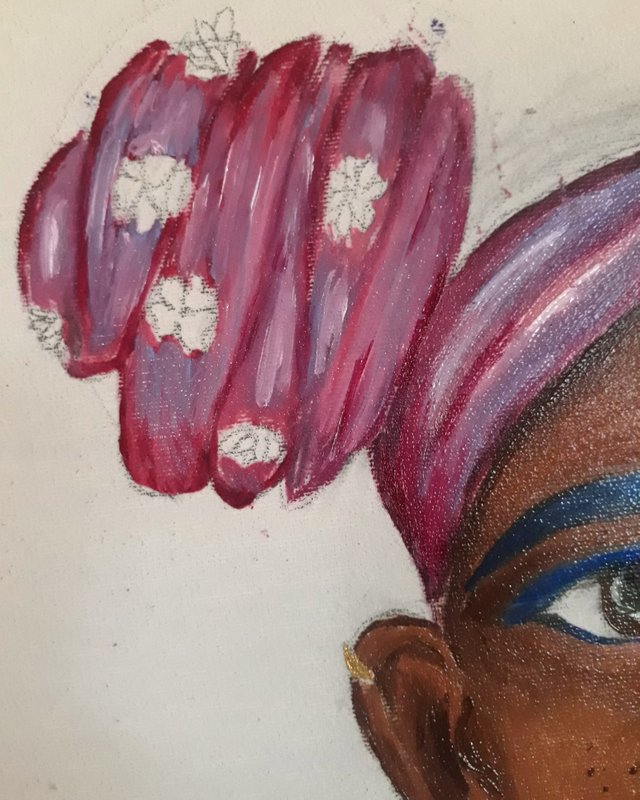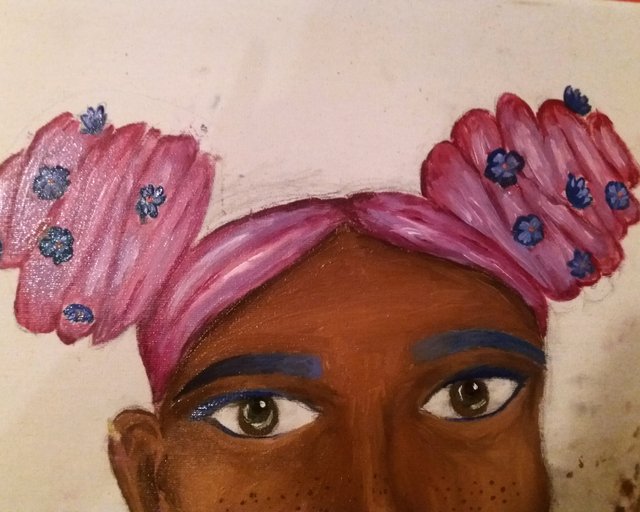 ☆ almost finished ☆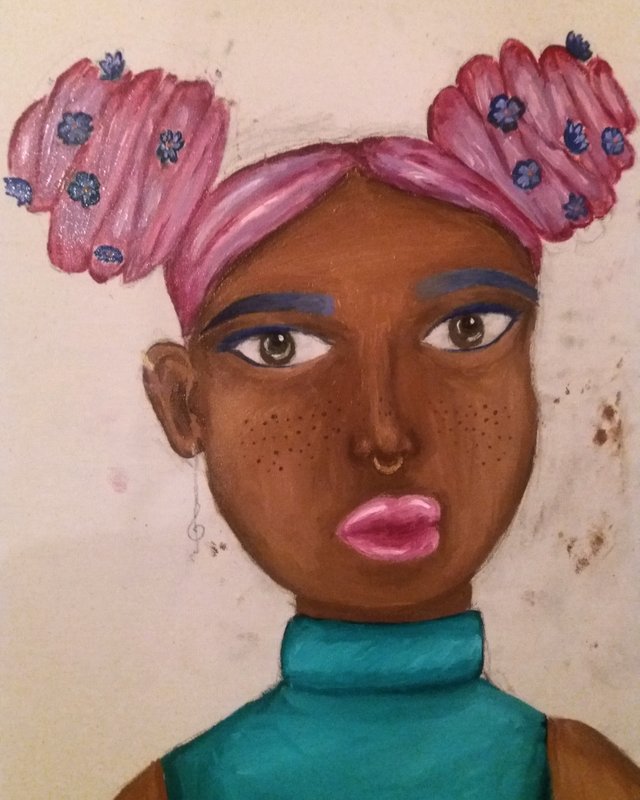 ♧ background - fondo ♧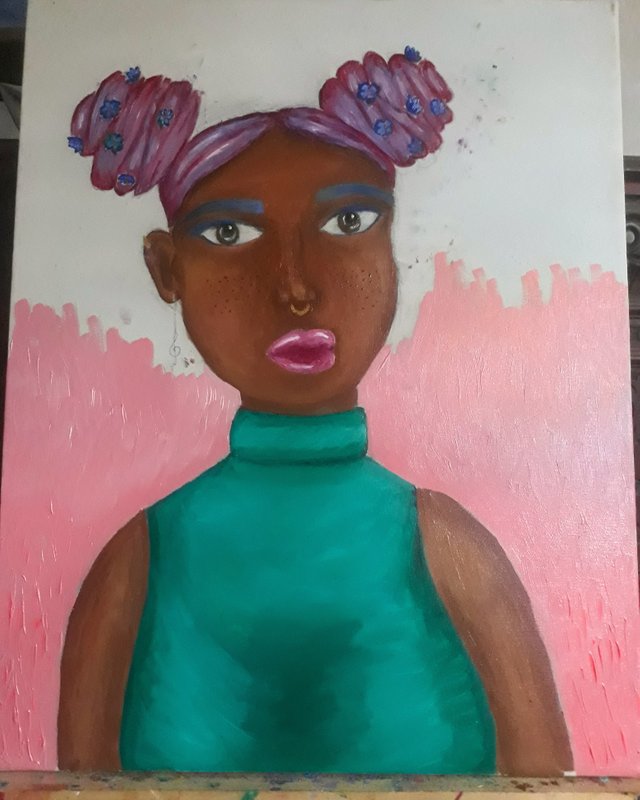 ---
🏵 finished and details - Acabado final y detalles 🏵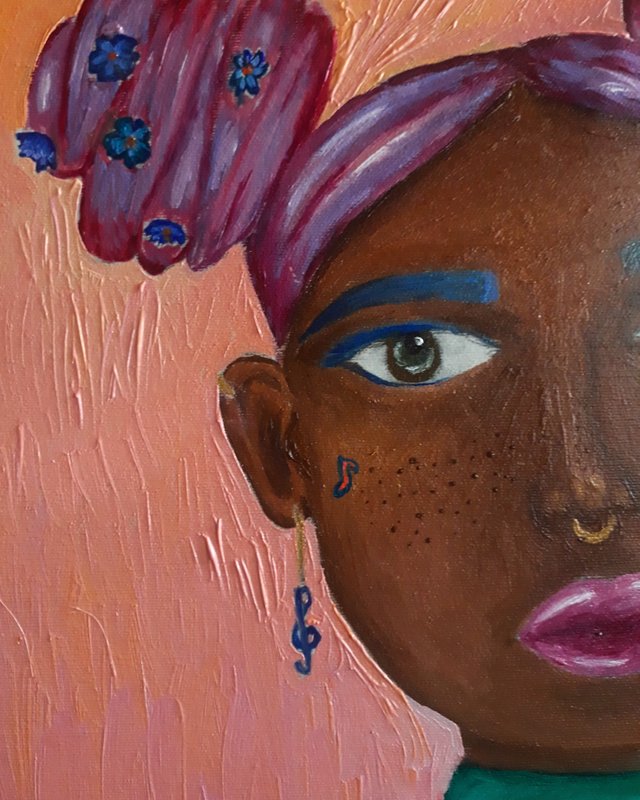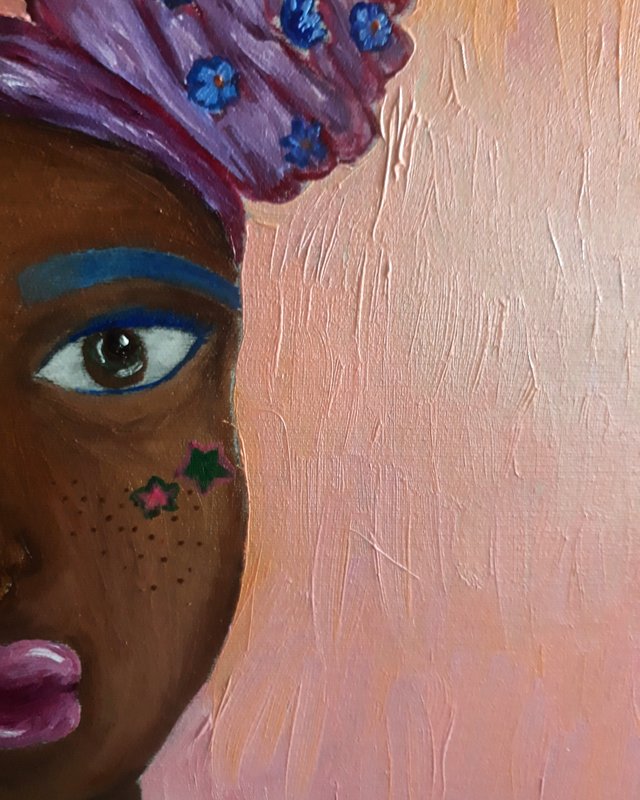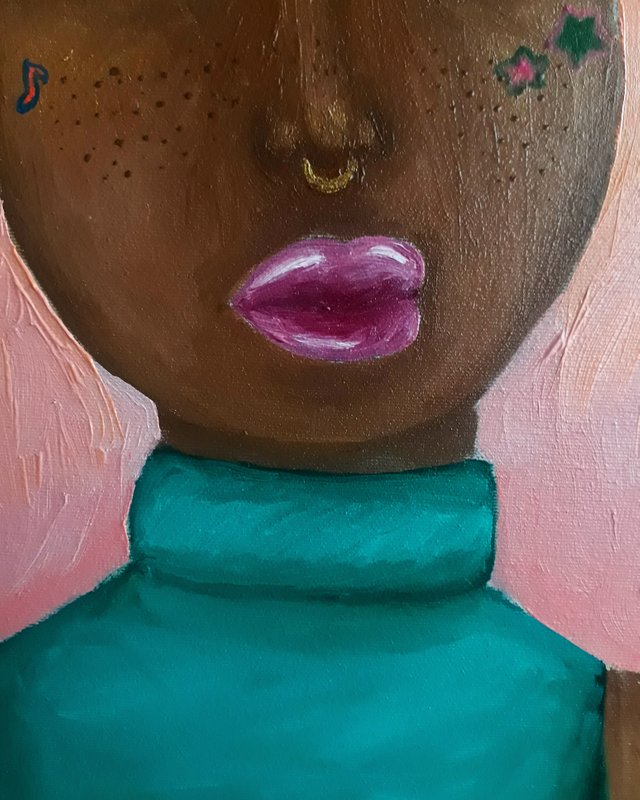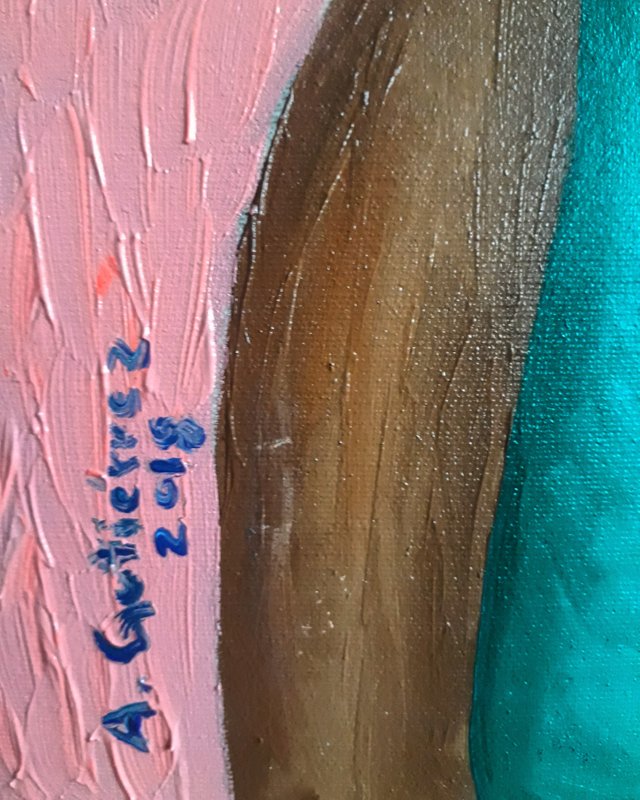 And... finished! - ¡Terminado!
I loved to create and add her the little details such as the freckles, earrings, septum piercing... it was so much fun.
I hope you liked all this process and soon I'll come with a bit more of my creations. 👌🙆‍♀️
Me gustó trabajar en los pequeños detalles como las pecas, zarcillos, piercing de septum. Fué divertido. Espero les haya gustado, pronto sigo subiendo mis otras pinturas.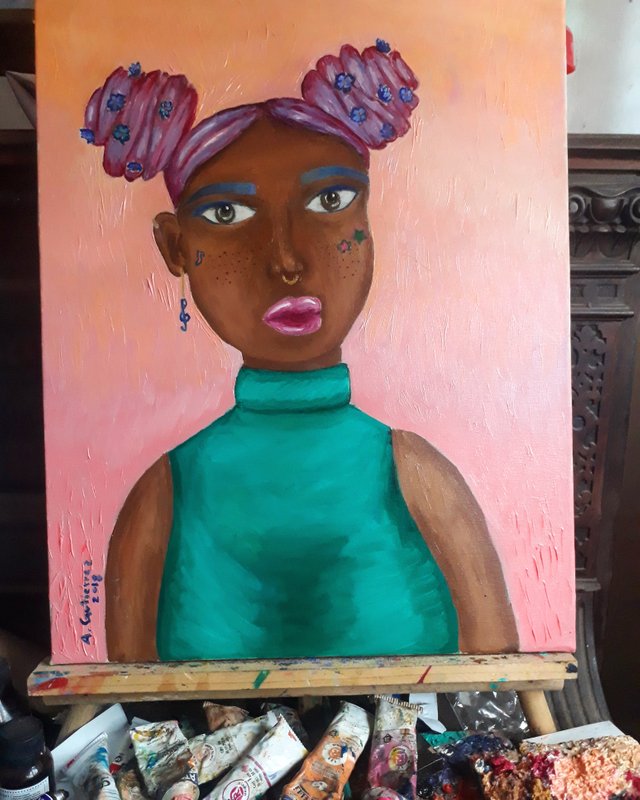 It's in the click of my heels,
The bend of my hair,
the palm of my hand,
The need for my care.
'Cause I'm a woman
Phenomenally.
Phenomenal woman,
That's me.
Phenomenal Woman. Maya Angelou.