☆ "Astrix & Anthrax" Remake of my Space babes original oilpainting Step by step. - "Astrix & Anthrax" Remake de mi pintura al óleo "Chicas espaciales" paso a paso ☆
Moon dust in your lungs
stars in your eyes
you're a child of the cosmos
a ruler of the skies. 🌘☀
• Anonymous
Hey guys! So... this time I come with my 9th creation for this series of colorful portraits. Well this time is a Remake of an old painting I made last year, just like I did with my afro psychedelic babes. To grow in the style and make my 2D cubism pprtraits in a 3D style.
Here the first version of my spacial babes

Chicas espaciales, pintura al óleo paso a paso - Space babes, original oil painting step by step
So here let me introduce you to Astrix and Anthrax. Two lovely and peaceful fashionable aliens from somewhere outspace maybe from this galaxy, maybe from a far away one?
---
¡Hola chicos! Esta vez vengo con mi novena creación para esta serie de coloridos retratos. Bueno, esta vez es un remake de una pintura que hice el año pasado, al igual que hice con mis chicas afro-psicodélicas. Crecer en el estilo y hacer mis retratos de cubismo 2D en un estilo 3D.
Así que aquí déjenme presentarles a Astrix y Anthrax. Dos extraterrestres con un excelente sentido de la moda, encantadoras y pacíficas de algún lugar del espacio exterior, tal vez de esta galaxia, ¿tal vez de alguna lejana?.
---
✴️ ✴️ ✴️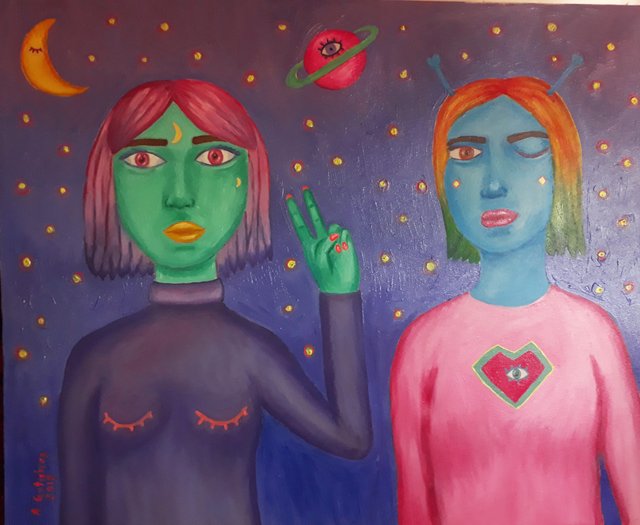 Title - Título: Space Babes.
Technique: Oil on canvas. - Óleo sobre tela.
Measures: 80cm x 60cm
Autor: Andrea Gutierrez
Year: 2018
---
⟡ The process - El proceso ⟡
sketch - borrador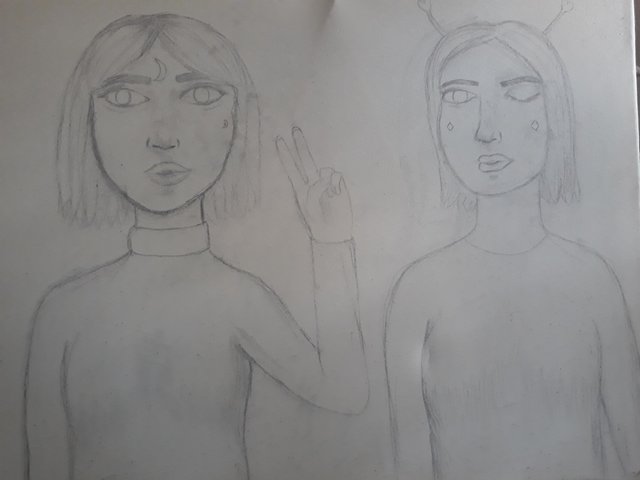 First colors - Primeros colores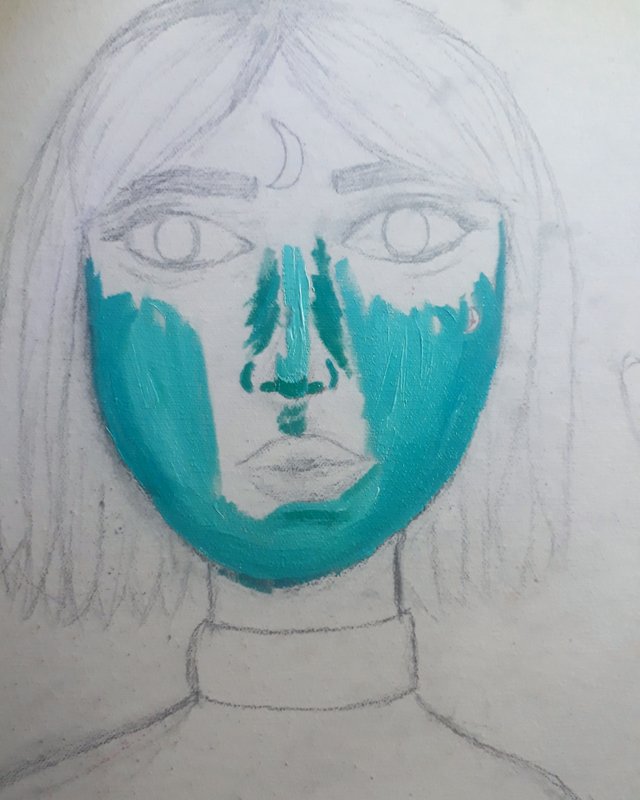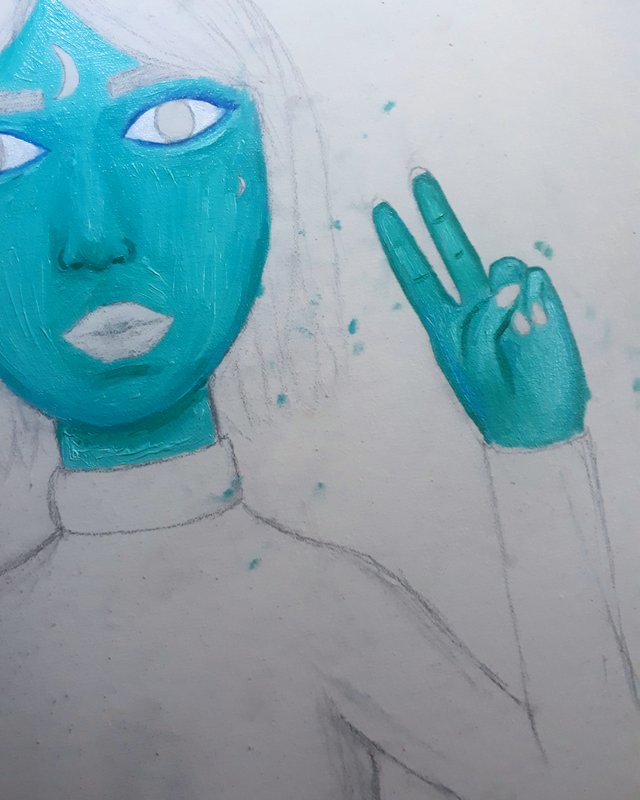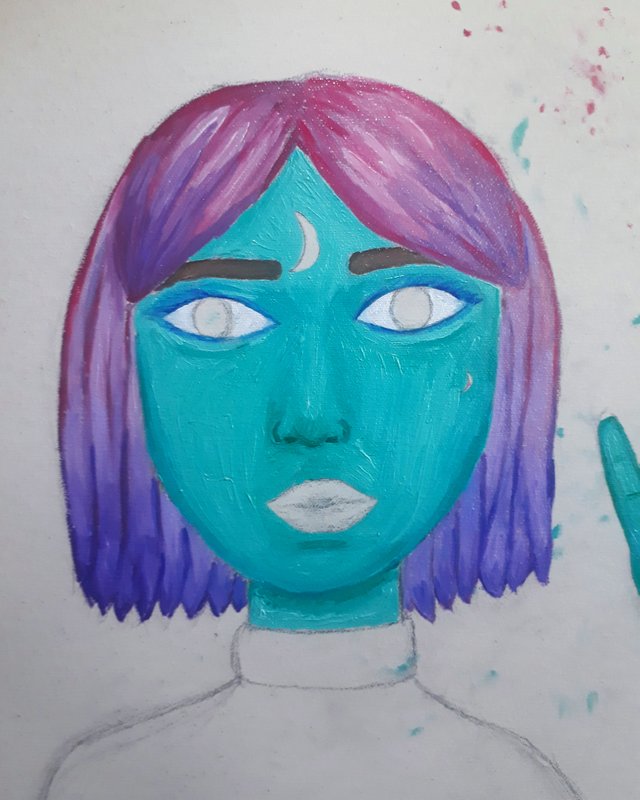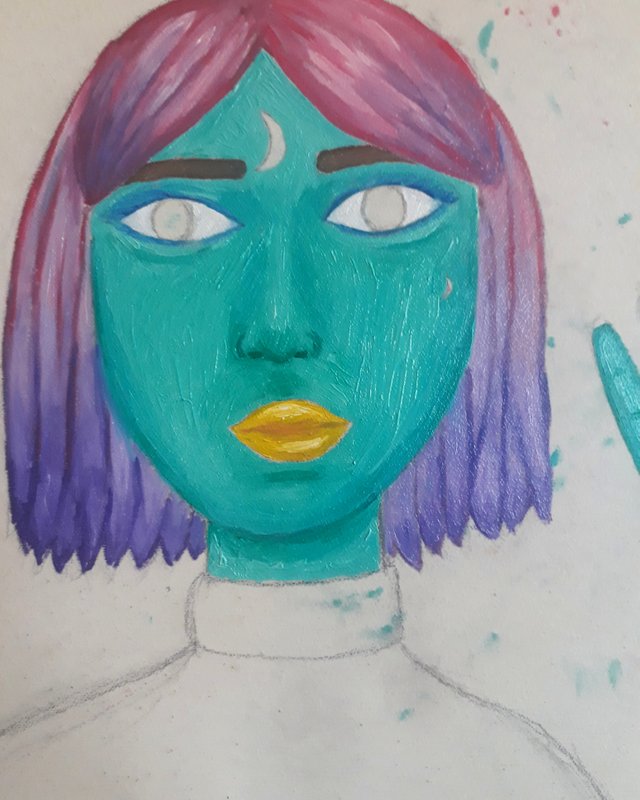 ✌ Astrix almost finished - Astrix casi terminada ✌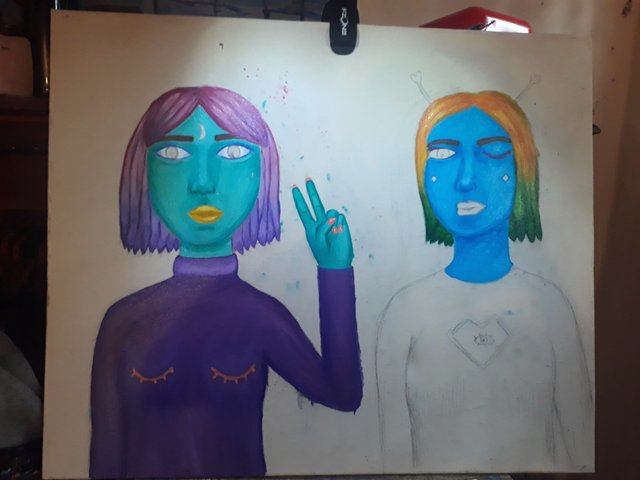 ---
⟡ Making Anthrax ⟡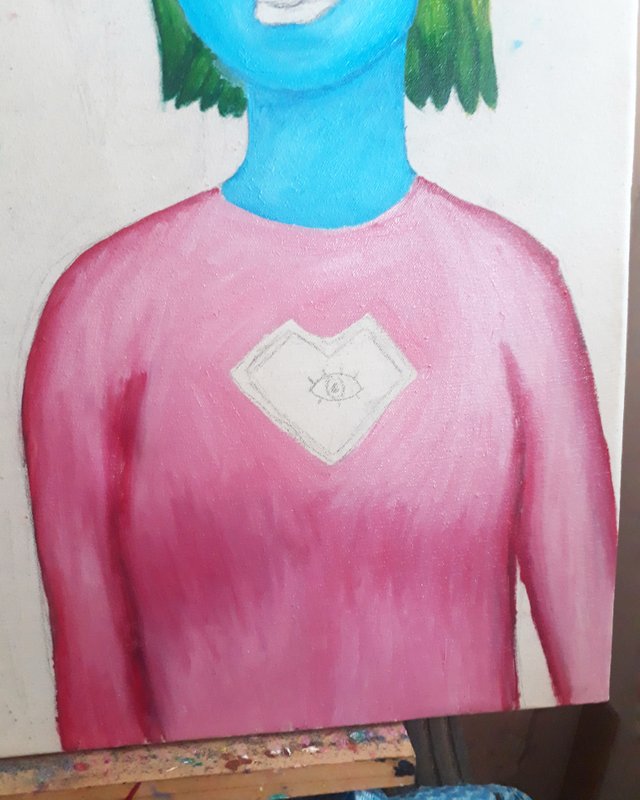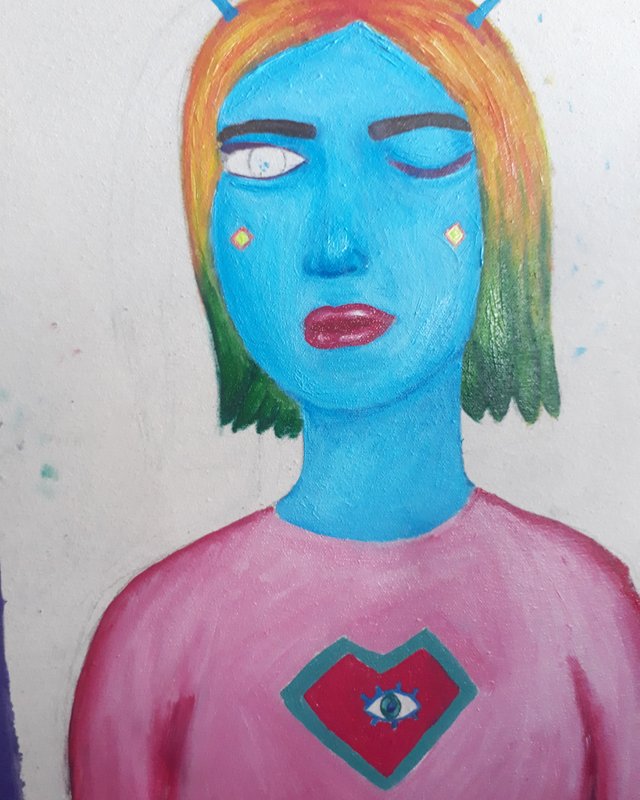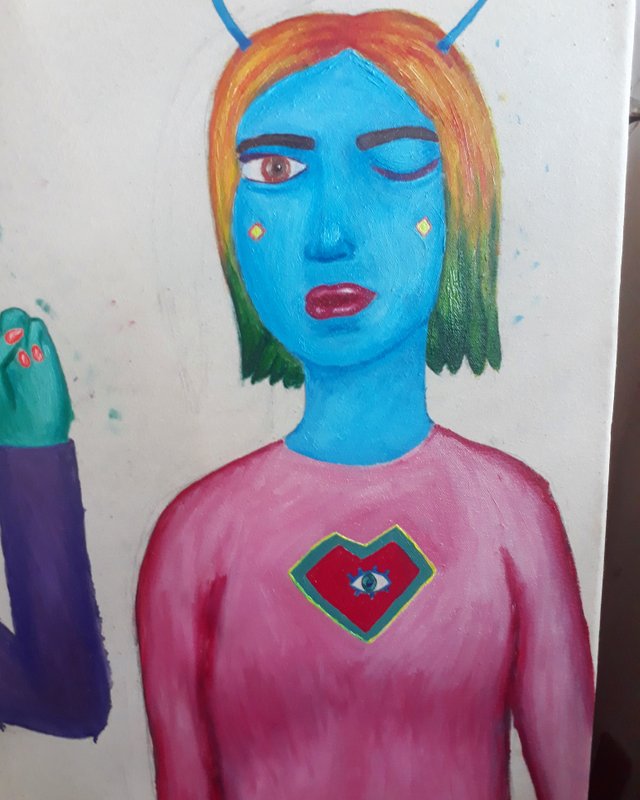 ---
💫 Now the background - Ahora el fondo 💫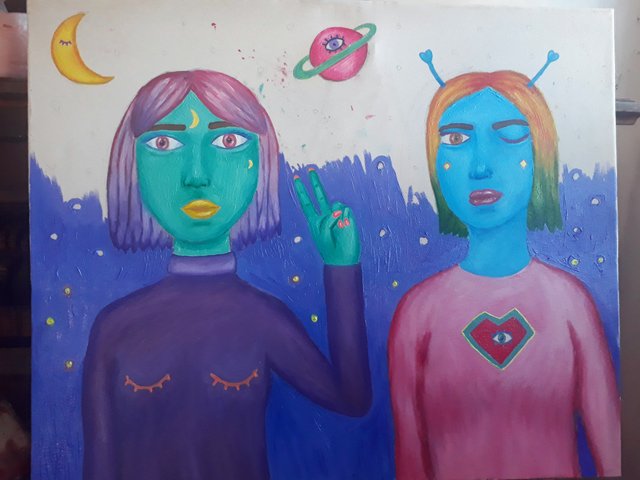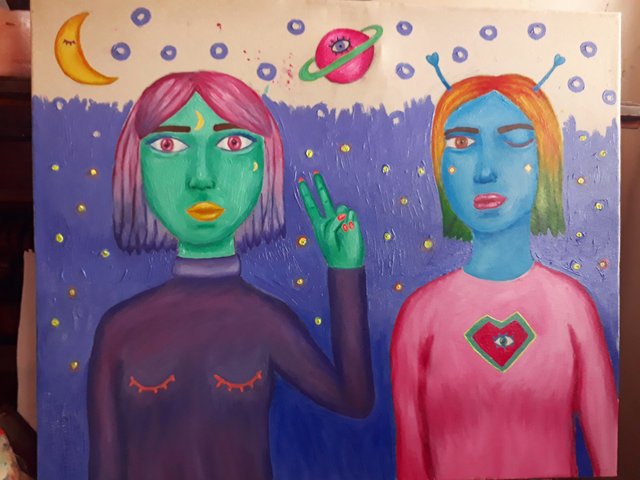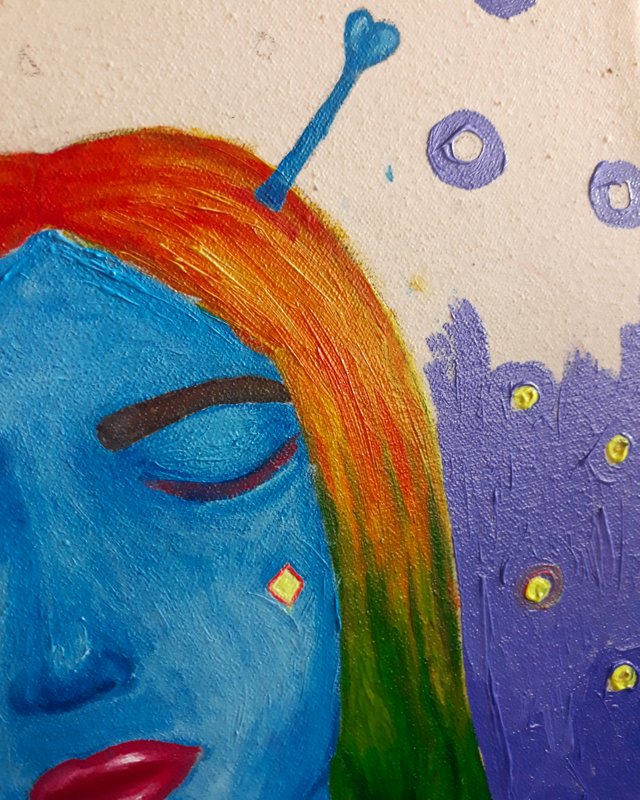 ---
🌙 Astrix 🌙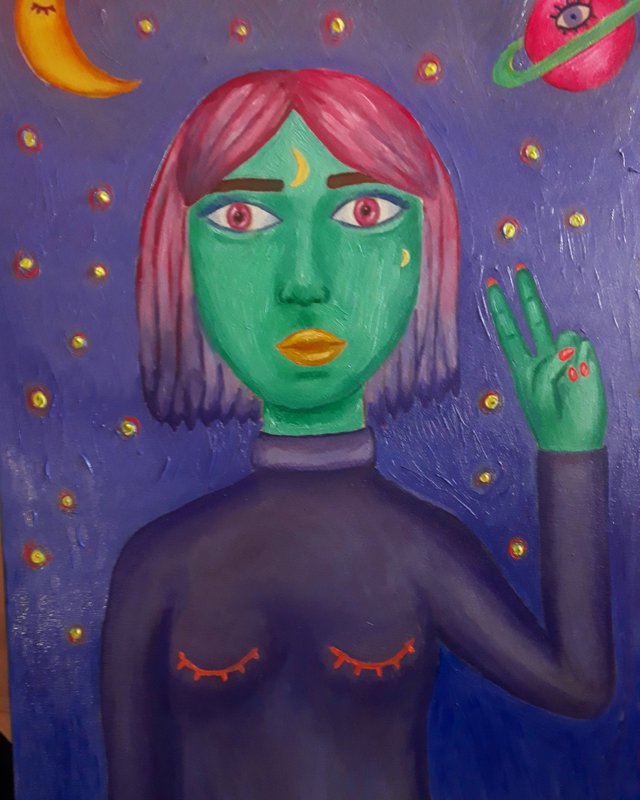 👽 Anthrax 👽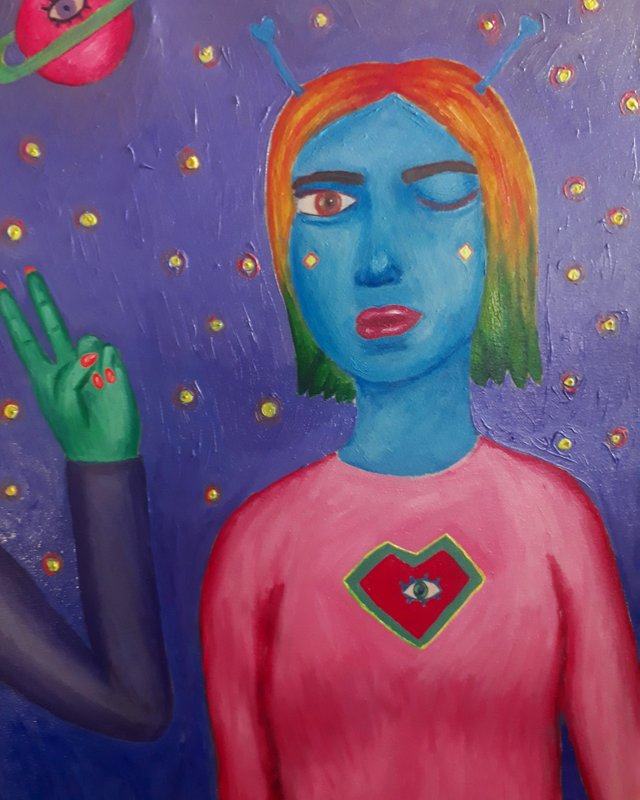 ☆ Details ☆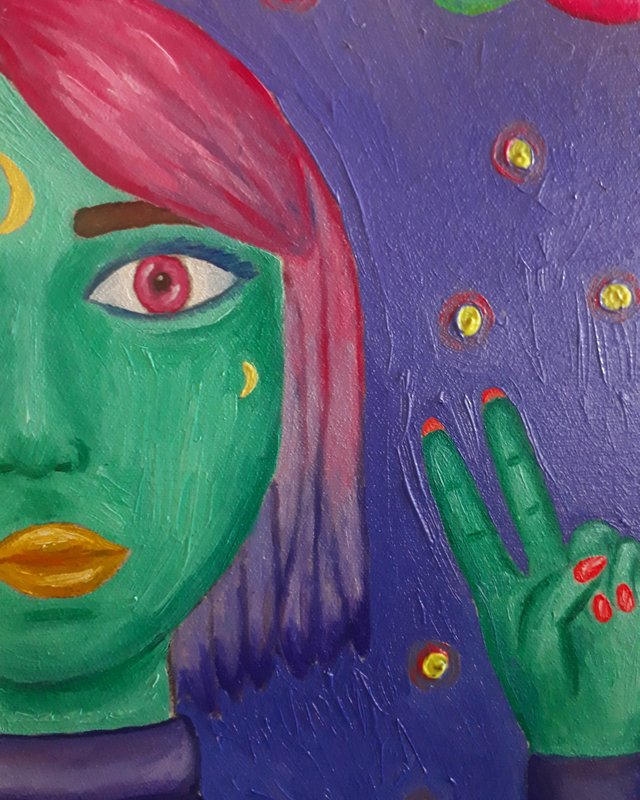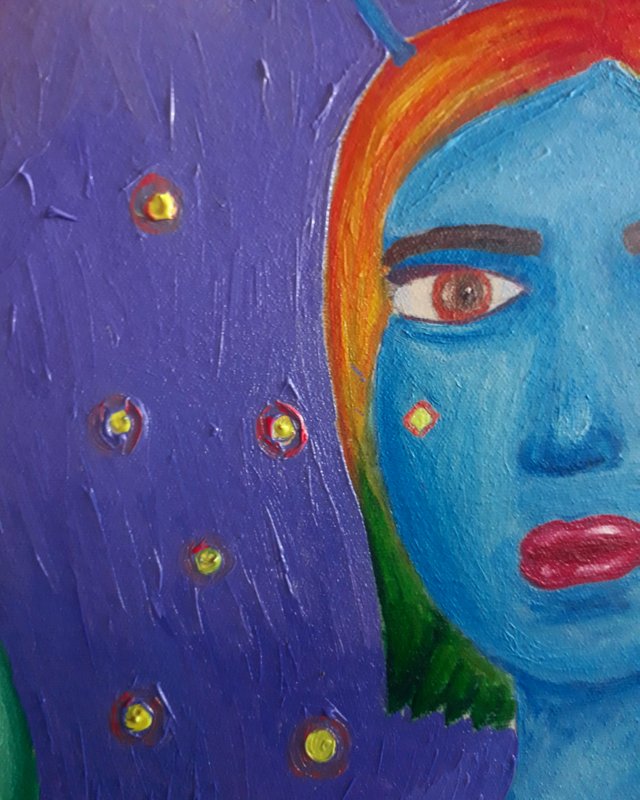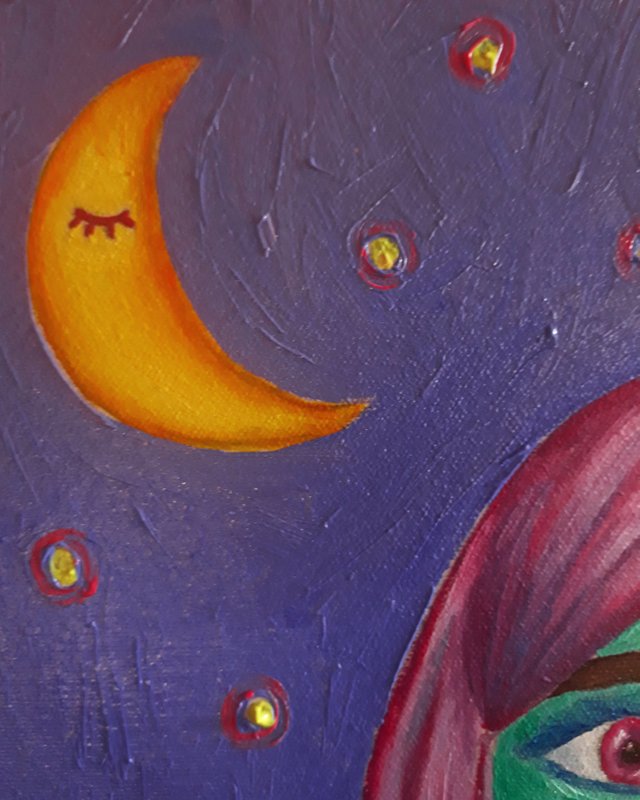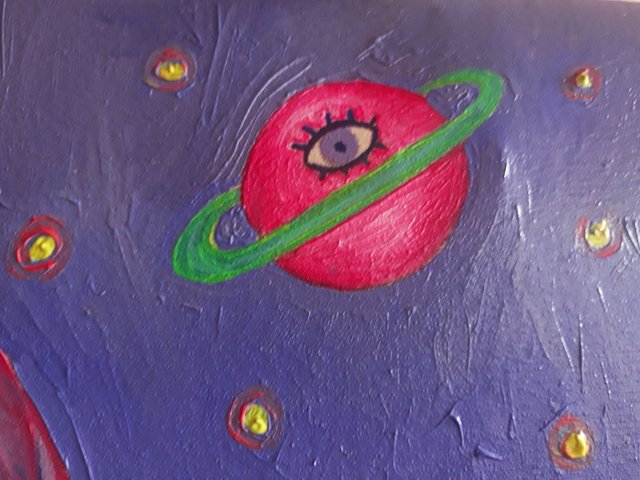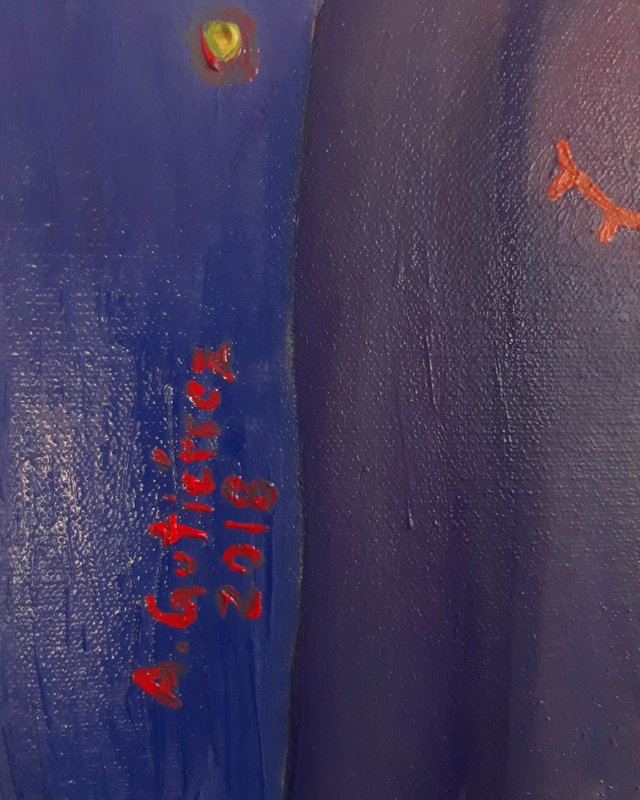 ---
🌠 I hope you liked my 3D remake of the spacial babes now with more details but the scent basically the same. I liked to introduce little details as Anthrax's little heart ants and Astrix peace sign ✌ - Espero que este remake de mis chicas espaciales ahora en 3D con un poco mas de detalles haya sido de su agrado, la esencia es basicamente la misma. Me gustó añadir las antenitas en forma de corazón de Anthrax y el signo de paz en Astrix.🌠