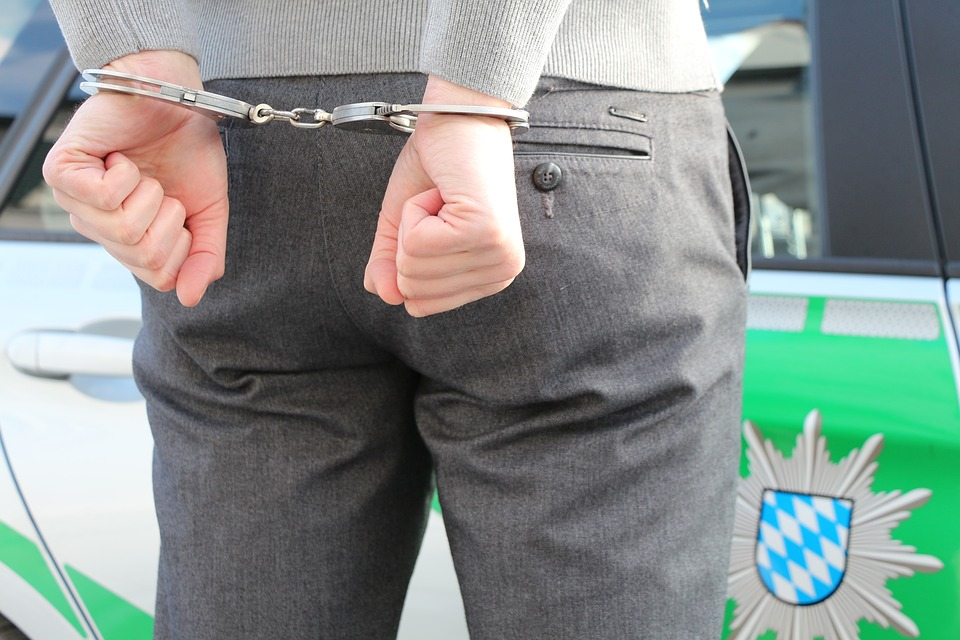 I have been spending a lot of time researching and blacklisting abusers of @buildawhale and have been blacklisting 20-50+ a day.
I noticed some patterns of a few bidders for @buildawhale and decided to do some digging last night. After about 4 hours or so, I ended up uncovering 51 accounts owned by this one spammer. Every time I thought I found the end of the trail, two more would lead me deeper.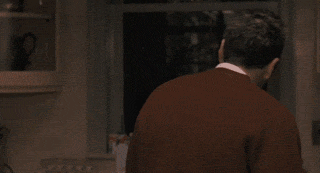 There are two main accounts run by the spammer:
The majority of the accounts funnel into ophelion, but some funnel to nuoviso. Some of the oldest accounts were created in August 2017, and some as far back as June 2017. Some of these old accounts were flagged to 0 a long time ago. Most of the newer accounts are still going in full force and abusing most of the bots on the platform.
Most of the accounts are just fake vote bots that vote for his other accounts and spams posts every 2 hours. Some of his vote bots are listed on @yabapmatt's Steem Bot Tracker site.
randofish
votebuster
steemvote
The rest are not listed and are used to vote other accounts up while masquerading as a public service. The ones listed also primarily vote each other up.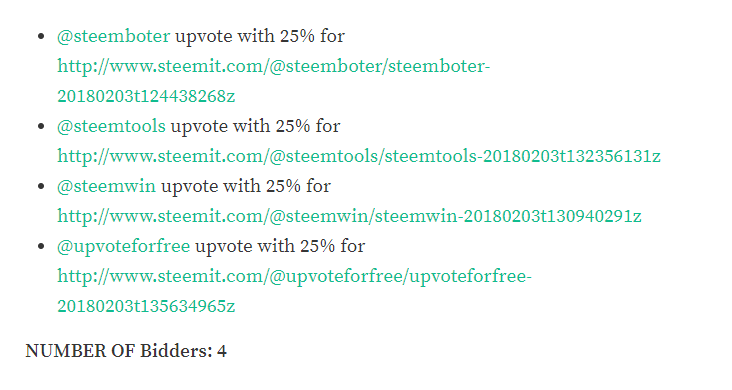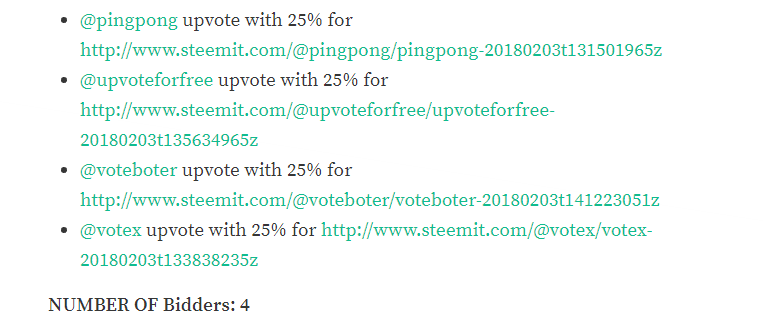 After digging through all the accounts, I came up with 51 total owned by Nuoviso/Ophelion. Most of them pretend to be a vote bot/promotion service of some sort but just vote each other. A few of them pretend to be a regular Steem account posting regular "content".
Most of them are using small bids on voting bots to promote their posts, small enough it doesn't get noticed but still generates $2-$6 in post rewards many times a day across many accounts.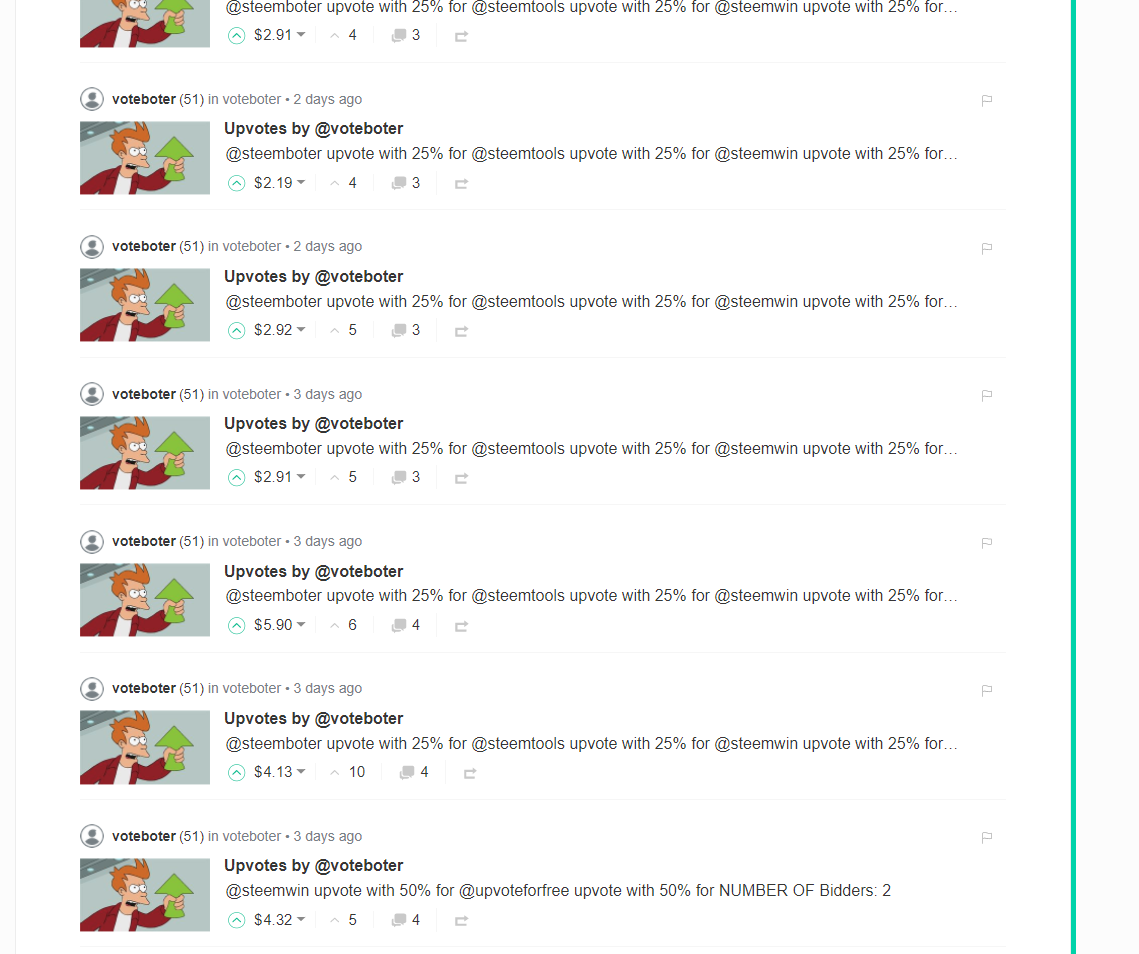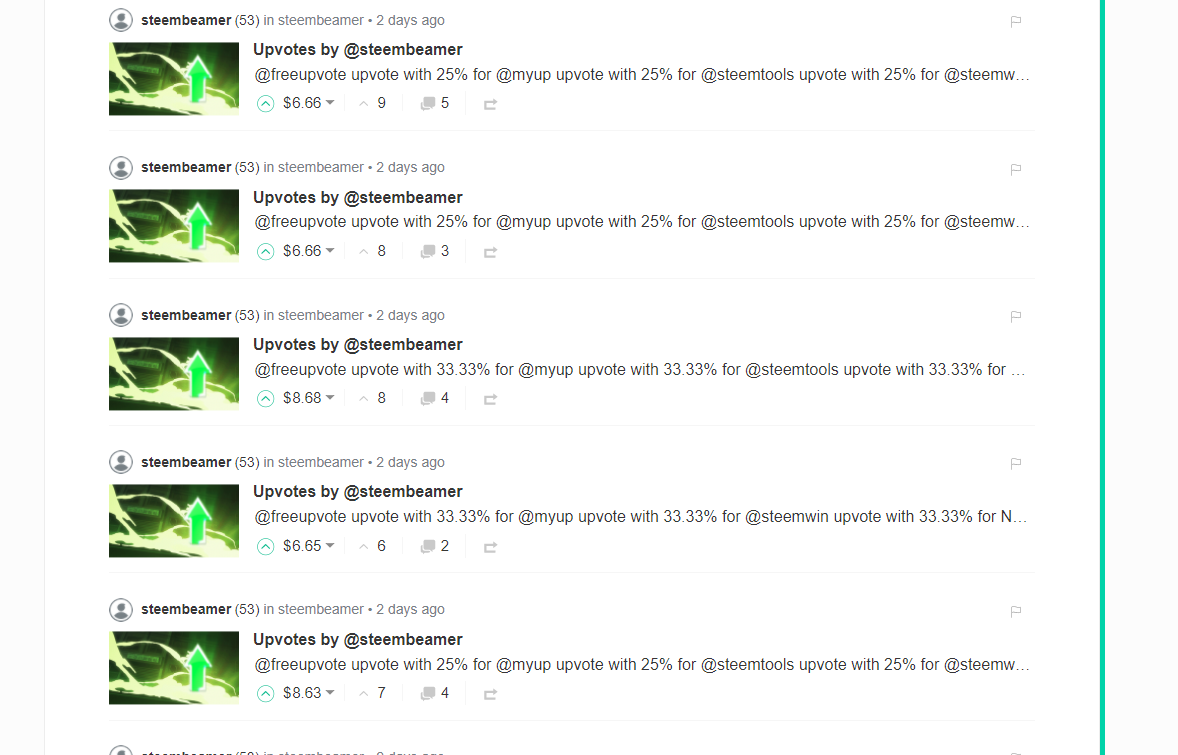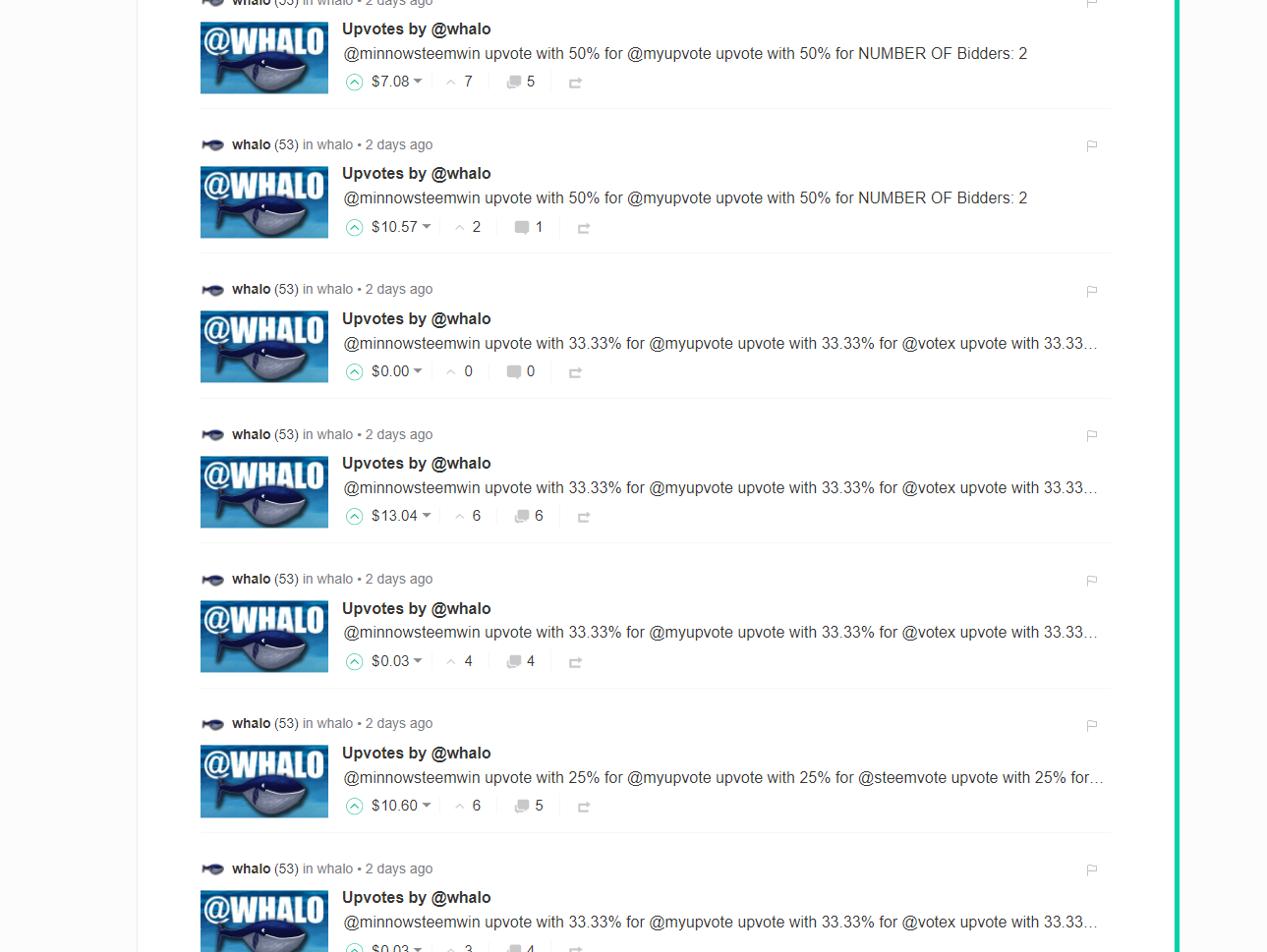 Some accounts are only a couple days old, so he is still creating accounts. It looks like they are mostly automated.
He also ran "free giveaway" accounts which primarily rewarded his accounts.
Here is the full list of accounts, they will be provided to all vote bot owners so they can blacklist him as well.
nuoviso
ophelion
steemcollector
secrettv
kittentown
prepper
kidstv
provote
astrotv
neuehorizonte
topzehn
wissenschaft
politik
randofish
howtodo
mybooster
steinzeit
cookingstar
infokrieg
cropcircles
news24
matzep
querdenken
whalewatch
whalo
randofish1
filme
votebuster
getvotes
newsfront
cashbidbot
up-me
blockbooster
pushmeup
postpromo
myupvote
votex
steemboter
voteboter
cashbot
freeupvote
steembeamer
myup
pingpong
steemtools
steemwin
appreciato
minnowsteemwin
umpe
upvoteforfree
steemvote
The full list can also be found here

My recent popular posts