If you have posted anything on Steem you have probably seen the @tts bot that turns your post into an audio file via text to speech. I always suspected the bot was mainly developed to get what I call sympathy votes and to have something to throw votes on.
Sympathy votes are what I describe as votes for bots that people find useful or just are upvoted as a thank you.

I highly doubt anyone actually listens to posts via the text to speech audio file and in most cases, it's obnoxious to listen to. The introduction post says you can respond to that post with STOP and it will stop sending you replies, spoiler, it doesn't!
I don't mind novelty bots if they add functional or entertainment value, so I really don't have a problem with it up to this point in the discussion outside of the fact it refuses to actually stop spamming your posts when you request it to stop.
What I do have a problem with is the person behind the bot noaommerrr. Who as far as I can see has at least 80 accounts most of which are on @steemcleaners blacklist. So far they have extracted over 19,000 Steem and over 15,000 SBD that has been sent to exchanges and even more that hasn't. Far more likely have been extracted but not all transfers are trackable. The accounts have farmed at least $29,000 in author rewards.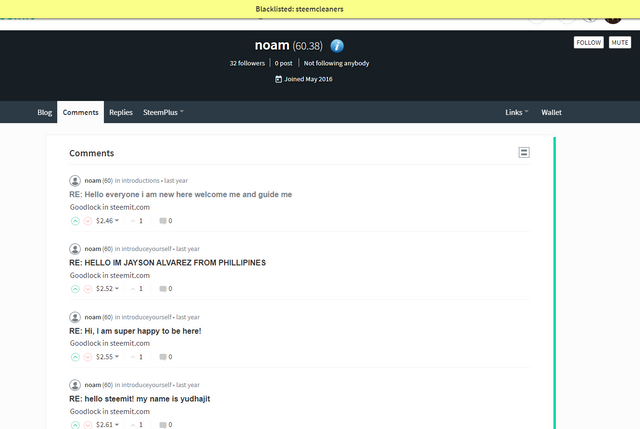 Most of the accounts have been around since 2016, the early days of Steem and have done some form of a welcome bot with large self votes.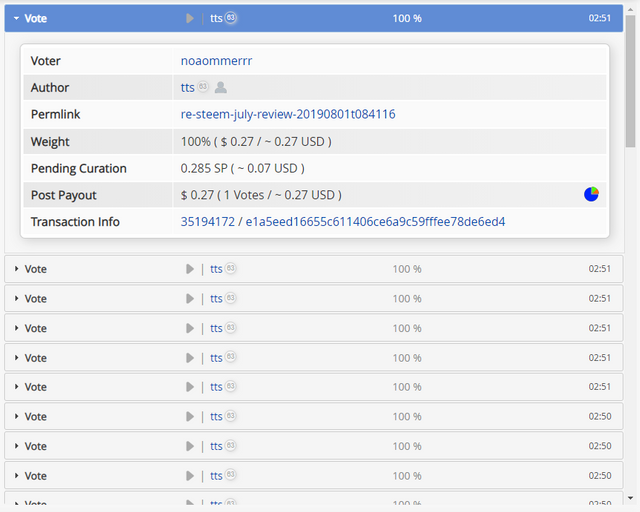 @tts account has collected over $1,100 in rewards alone and will collect a lot more as noaommerrr upvotes it with 100% efficiency and rarely has to share curation rewards with anyone.
Known accounts
Account Name
noaommerrr
adiel
aharon
akiva
almog
alon
alona
aluma
amichai
amihay
amikam
amiram
amitai
amitay
amnon
amram
anat
arel
arieh
arik
arye
asaf
avigdor
avinoam
aviram
aviv
aviva
avner
avraham
avsa
ayala
ayelet
barak
batya
bentzion
betzalel
chenc
dan-addady
dany-dror
dorothyl
emilya
eyal
herzel
ido
ilay-bit
ilia
irit
ishay
itamar
itay
lior
madisong
matan
milutin2016
mostar
neria
noaha
noam
noa-valentine
ofek
ofira
omernoa
ori
rami
roni-asayag
shahar
sophiar
tiki
tikva
tts
yaakov
yaara-nasbom
yaniv-nasbom
yarden
yoav
yoni
yonit
yuli
zahava
zevulon

Did you know I provide a free public full node?