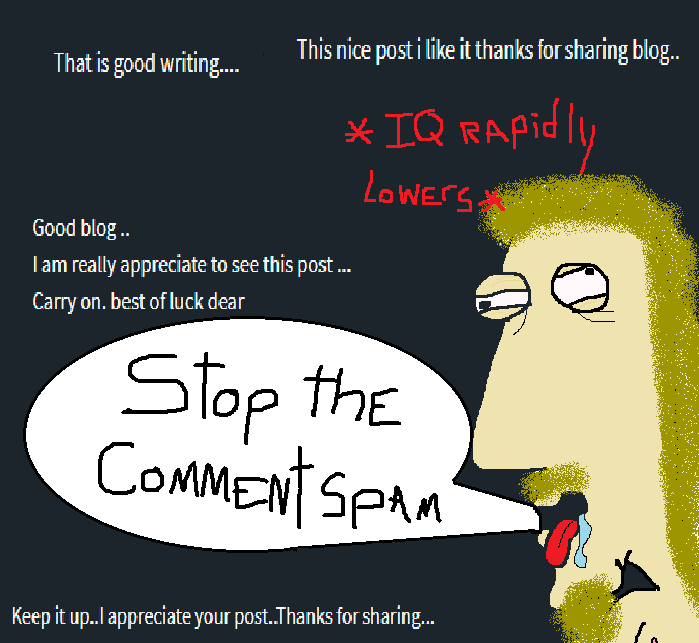 This is why we can't have nice things... Seemingly when trying to upvote all the comments on my posts an alarm was raised throughout the lands beckoning to folks that easy money was afoot if they just spammed some meaningless "good post" or "keep it up" or "thanks for sharing, plz follow me" bullshit comment on any one of my posts...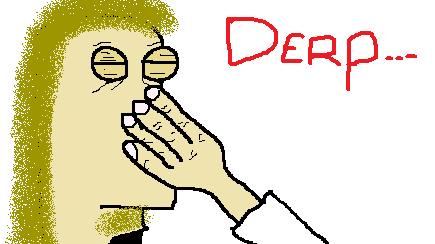 * Facepalm *
Should have seen this coming, at first I was just voting up everything all willy-nilly, but the more I look at it the more it's obvious that monetizing the monotonously canned "good post bro" created that trend. Rewarding the filling up of the blockchain up with garbage or "fluff" comments was a lapse of judgement in my part and from this point forward I'll no longer be rewarding generic "good post" comments on my posts. Highly encourage everyone else to follow suit and see if we can correct this on a community / social level before we get over run by spam scum. Personally I don't want this for our community.
It's All on The Blogchain...
Generally it's wise to go and check out peoples comments on other blogs.. more often than not you'll realize they are just going around posting absolute rubbish comments with little to no substance, information or value. while not outright declared war on this behavior yet will certainly be slightly less accepting or lenient on this sort of thing on the future.
Now if you'll excuse me I need to go get everything back up to shape and get back on the coding flex! Thanks for reading folks. Have a good week.
---