This thread had about 60 comments, all with ~3400 votes from the same voting trail that seems to be lead by @ecoworld .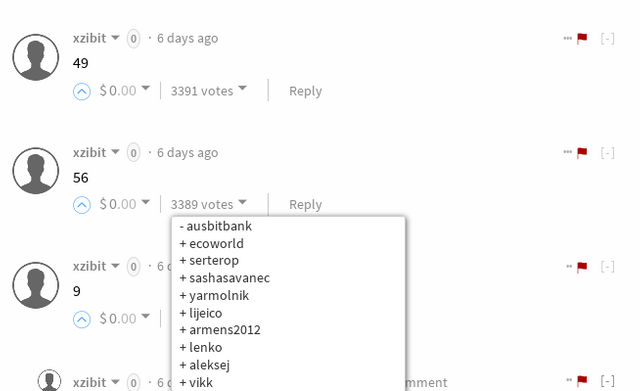 I've probably made some enemies here , and it cost me a lot of vote power to do it - but this is just complete spam, draining the reward pool for content that has no value to anybody.
I'm sure there are many other threads with the same method being used.
Any help would be appreciated putting a stop to this bullshit - my vote power is smashed and it's time for my 4am powernap.
Next target :