Surprisingly, this isn't a contest entry but something I just recorded because I loved the piece so much. I discovered it through @laputis' YouTube channel. Have a listen to her rendition here:
Franz Tunder (1614 – November 5, 1667) was a German composer and organist of the early to middle Baroque era. He was an important link between the early German Baroque style which was based on Venetian models, and the later Baroque style which culminated in the music of J.S. Bach; in addition he was formative in the development of the chorale cantata.
Source
The score is in the public domain and is available here: https://imslp.org/wiki/Praeludium_in_G_minor_(Tunder%2C_Franz)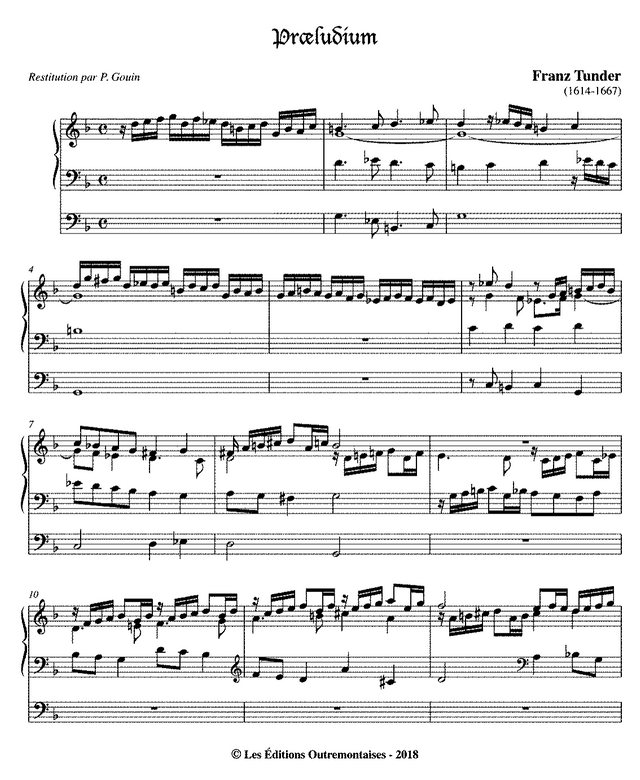 This was recorded on the Velesovo, Slovenia, organ of Our Lady in Adergas using the Hauptwerk VPO software by Sonus Paradisi.
---