https://soundcloud.com/james-flores-organist/postlude-pour-loffice-de-complies-jehan-alain
Fellow organist, @michaelcalabris recently posted about Jehan Alain's "Variations sur l'hymne 'Lucis Creator'". This inspired me to revisit the organ works of Jehan Alain. One of my favourites is the Postlude, pour l'office de Complies, which is the piece you will hear in my SoundCloud link.
Jehan Alain was a 20th-century French composer and organist, born in Saint Germain-en-Laye. The Alain family were very musical and had a strong Catholic faith. His sister, Marie-Claire, was one of the greatest organists of the 20th century and his father Albert was an organ builder. In his music, Alain was influenced by religious subjects, Gregorian chant and modal harmonies. It his clear that his organ compositions model those in the typical French tradition of Charles Tournemire, Marcel Dupré, Maurice Duruflé and Jean Langlais. Alain also composed piano, choral and chamber music alongside his compositions for organ.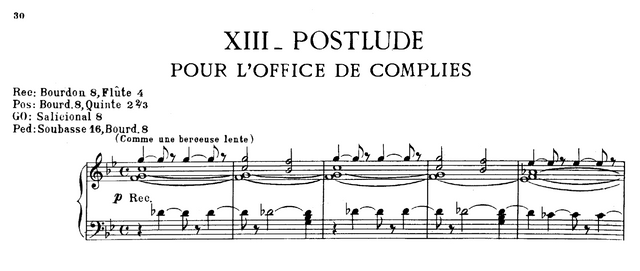 Postlude, pour l'office de Complies was composed in 1930. The meaning of the piece is derived from the terms "Postlude" and "Office of Compline". The work is intended to be played at the last service of the Divine Office, occurring in the evening. Those praying would hear this postlude before retiring. Alain attended the Compline service at the Abbey of Vallories with his family which is the likely inspiration for this composition.
The work revolves around the psalm antiphon for Sunday Compline in plainchant and marked "Comme une berceuse lente" meaning "as a slow lullaby". The piece begins in this nature and is marked by a gentle swaying accompaniment. The rocking nature is manifested by repeated high notes in the upper voice and repeated off-beat notes in the lower voice. Although there isn't a tonic pedal point to support the accompaniment, the interest is maintained via the changing harmonies gradually descending through dissonant intervals.

The plainchant enters several times throughout the piece and the Latin text is indicated on the score, highlighted by a solo registration. The chants are written in free quaver rhythm and do not directly correspond to the simple quadruple time signature of the accompaniment. This accurately represents the human voice singing chant as there is a sense of rhythmic freedom and a focus on syllabic stresses, rather than being entirely metrical. The piece ends with a series of 'Amens' and gently resolving to a major tonality, ending with a perceived sense of optimism (for a new day ahead).
---
You can support me using Steem Basic Income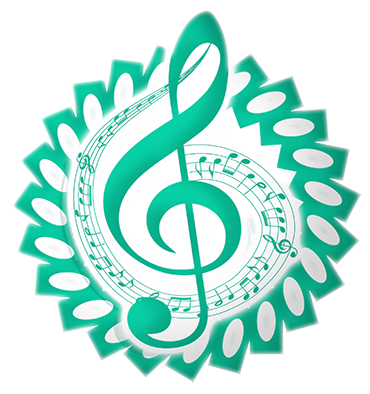 The classical music community at #classical-music and Discord.
Follow our community accounts @classical-music and @classical-radio.
Follow our curation trail (classical-radio) at SteemAuto
Community Logo by ivan.atman