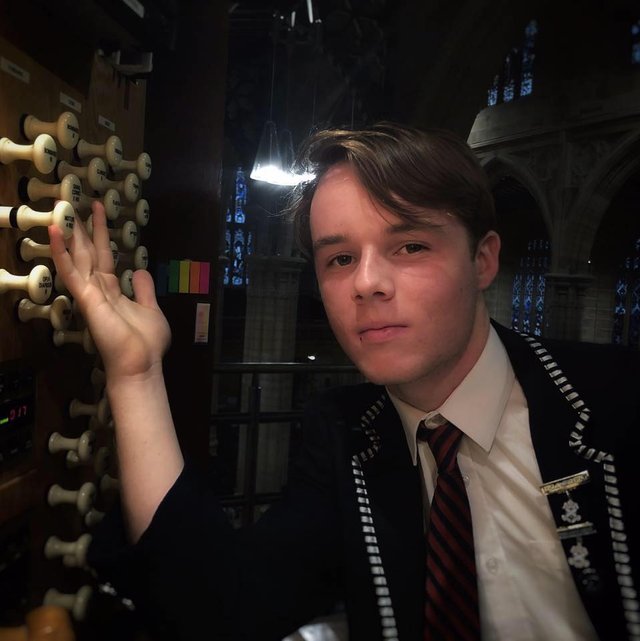 Image sourced from Callum's Facebook profile
This coming Tuesday, my friend Callum will be arriving in my town (from Sydney) to play at our fortnightly lunchtime recital series. The organ recital starts at 1.10pm and ends at 1.50pm. We have a wide variety of performers, both local and interstate, and it has been running since 2017. The year 2017 was when I notoriously performed 12 recitals in 12 months and was privileged to appear on @organduo's podcast to talk about it.
Here's what Callum will be playing on Tuesday:
Electa ut Sol - Henri Dallier (1849-1934)
Adagio Cantabile from Sonata Pathetique - Ludwig van Beethoven (1770-1827)
trans. Callum Knox
Fantasia and Fugue in G minor, BWV 542 - Johann Sebastian Bach (1685-1750)
Psalm Prelude No. 1 - Herbert Howells (1892-1983)
Dieu Parmi Nous - Olivier Messiaen (1908-1992)
This is quite a beefy programme and I'll definitely be looking to see how the audience react to the Messiaen! The only video I could find of Callum online is of him playing the Toccata in D minor (JS Bach), BWV 565 from back in 2017. He would have just been in Year 10 then (he recently finished school last year and is entering the Sydney Conservatorium this year).