This is our entry to the contest - Sonic Groove Live - Week 8, @sonicgroovelive.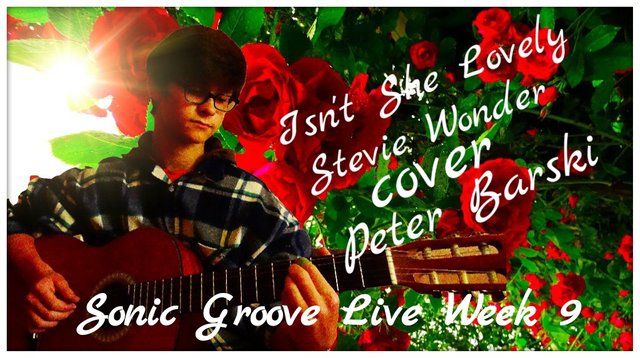 Greetings, friends!
To participate in the Sonic Groove Live contest, in the ninth week, we decided to turn to the work of the most popular musician, composer and songwriter on our small planet.
The name of this musician is Stevie Wonder.
When I said that he, the most popular musician, I did not make a reservation.
The fact is that, at least once a year, we sing his song, or, we hear it, this song is called - Happy Birthday to you!
But, today, a cover of another, no less well-known song will sound - Isn't She Lovely!
Both songs are very positive and they are accompanied by beautiful music that my son will play on the guitar.
I like to see how the cover is overgrown with new turns and sound solutions.
It is like a process of decorating a Christmas tree.
In the beginning, it's just a green tree, later, toys and garlands appear, then you hoist the top and light the New Year's lights.