Day 34.
A song you'd like to have as your ringtone.
This is from my favorite TV show, Mr. Robot, and is among one of the creepiest pieces of music I've ever heard. Written by Mac Quayle.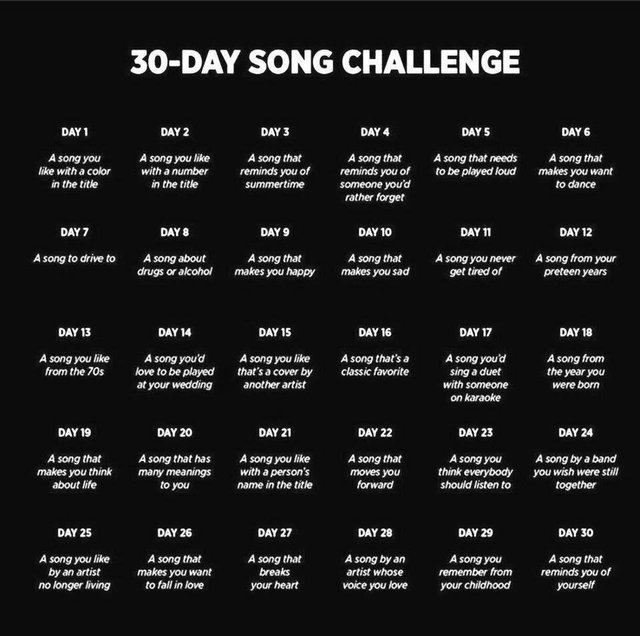 The
#song-challenge
was brought to us by
@connecteconomy
.
You can see the original post and rules by viewing her post:
Promo-Steem Summer 🎵Song-Challenge 💿 Steemit vs. Facebook! Join me!
The challenge has been extended!
https://steemit.com/song-challenge/@connecteconomy/30-day-song-challenge-review-and-next-level-announcement
•Day 31: A song that gives you goosebumps
•Day 32: A song that makes you laugh
•Day 33: A song that reminds you of someone you never want to forget
•Day 34: A song you'd like to have as your ringtone
•Day 35: A song from a movie soundtrack
•Day 36: Rock meets classic
•Day 37: A thunderstorm song
•Day 38: A song you listen to when you're angry
•Day 39: the first song you danced to
•Day 40: an earworm song / catchy tune you don't like

@cyber.explorer
's previous 30 day music challenge posts:
Day 33:
Van Der Graaf Generator - The Emperor In His War Room
Day 32:
Rush - I Think I'm Going Bald
Day 31:
King Crimson - Starless
Day 30:
King Crimson - 21st Century Schizoid Man - live in Amsterdam, 1973
Day 29:
Heart - Crazy On You
Day 28:
Fates Warning - Pale Fire
Day 27:
Fleetwood Mac - Landslide
Day 26:
・・・・・・・・・- ねぇ
Day 25:
Frank Zappa - Zomby Woof
Day 24:
VOIVOD - Tribal Convictions
Day 23:
ゲスの極み乙女。- ロマンスがありあまる
Day 22:
VULFPECK - Dean Town
Day 21:
Iron Maiden - Alexander the great
Day 20:
Mahavishnu Orchestra's - Celestial Terrestrial Commuters
Day 19:
Pink Floyd - Dogs
Day 18:
Jethro Tull - Aqualung
Day 17:
Simon & Garfunkel - The Sounds of Silence
Day 16:
Tarkus - Emerson, Lake & Palmer
Day 15:
Metallica - Breadfan
Day 14:
Pink Floyd - Young Lust
Day 13:
STARCASTLE - Lady Of The Lake
Day 12:
Pink Floyd - Welcome To The Machine
Day 11:
Indigo la End - 悲しくなる前に
Day 10:
Led Zeppelin - Tangerine
Day 9:
Rush - Cygnus X-1 Book II, Hemispheres
Day 8:
Ott - Mouse Eating Cheese
Day 7:
Yes - Tempus Fugit
Day 6:
Kenshi Yonezu - Shunrai
Day 5:
Pantera - I'm Broken
Day 4:
Queensryche - I don't believe in love
Day 3:
Gesu no Kiwami Otome - Give Me Peculiar Kisses
Day 2:
Genesis - Seven Stones
Day 1:
Rush - Red Barchetta