€5 Million Investment in New European Blockchain Banks for Poorest
Razormind, enterprise software developing company, announced a €5 million investment to build and operate two Blockchain banks in Europe located in Ireland and France.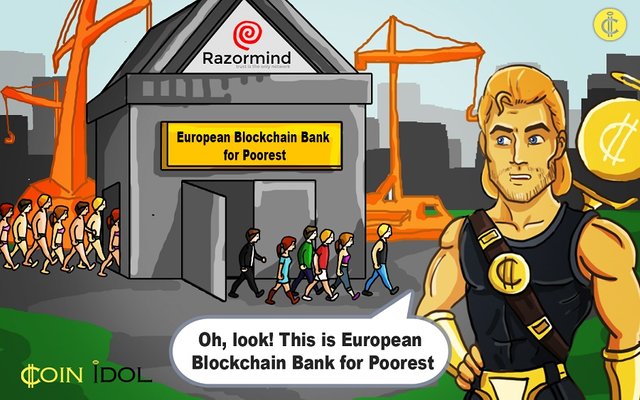 New banks will run on 100% Blockchain technology and expected to begin operations in 2017. Banks will power Razormind's blockchain services for mobile payment including Deposit/Withdrawal, Local Payment, Bitcoin and DeOS access for EU customers.
Jawad Yaqub, CEO of Razormind commented to CoinIdol.com world cryptocurrency news outlet:
"We're not targeting banks as competitors. Our plan for these banking services is to provide deposit/withdrawal, and a key product will be interest free payday loans, coupled with the facility to create a global credit rating. Rather than having their debts grow - we want to see if people want to purchase their way out of debt or at least stabilise it. The deposits are not ever touched or re-invested. So I don't want to overplay what we're offering."
Razormind will also work with local partners to develop additional access points to banking and minimise the environmental impact for any bank or large scale financial system.
Source: https://coinidol.com/5-million-investment-in-new-european-blockchain-banks-for-poorest/