Charna Coin to invest $700 mln in solar station in Philippines, Peru, Brazil, Panama and Puerto Rico
Charna Coin, a cryptocurrency company, and Ubiquity Energy to invest $700,000,000 into solar stations in the Philippines, Peru, Brazil, Panama and Puerto Rico. The first solar station that will cost about $1,000,000 will be installed in Cotabato, Philippines.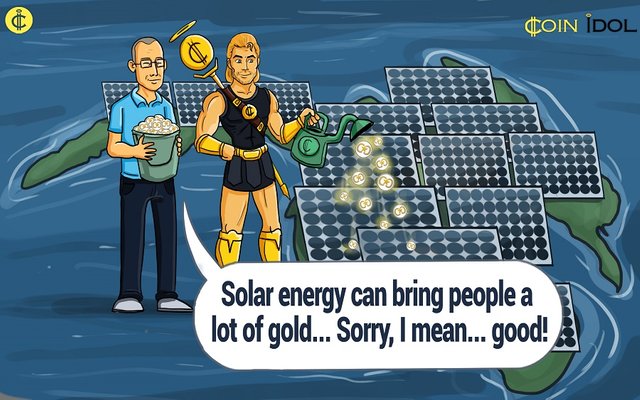 James McEvoy, CEO of Florida-based company Ubiquity Energy and Charna Wallet announced exclusively to CoinIdol.com world news outlet.
"This is not our first project. We will eventually power all the Philippines with our solar. Cotabato's farm is the first. Mindanao will be the next. But all of them by 2017," says James McEvoy.
The first project slated for Cotabato City, will generate slightly over 100 Kwh, and benefit more than 35,000 homes with electricity rates reduced 35% while generating 300 direct long term jobs.
The new solar farms in the Philippines will be launched in the 3rd quarter of 2017.
"The countries to follow will be started soon after first installation is underway in Philippines in the next few weeks," stated James McEvoy.
You can read more comments about the project:
https://coinidol.com/us-to-invest-700-mln-in-solar-stations-in-philippines-&-south-america/