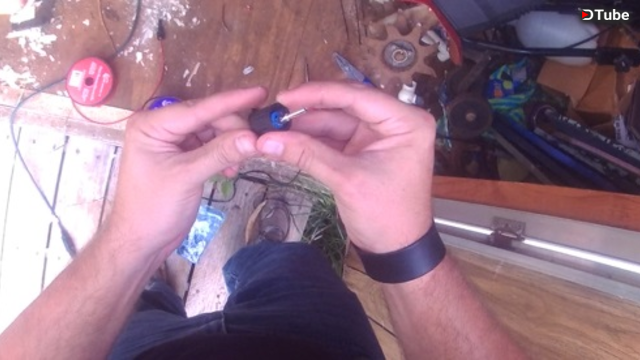 ---
Hey y'all, So I always mess up putting them dang connections together! So......... this video is a good reference for me too haha. The larger diameter connection goes to the male Mc4 red o-ring/grommet connector. The smaller diameter connector goes to the female non-o-ring Mc4 connector.
I am really glad I had that electronics class in High Skool, big thanks to Mr. Hudson! However....... if you have cool parents who unschool just learn neat stuff by reading and watching Dtube videos! I always thought skool was prision, and wished all day was self directed electronics class, shop, physics, horticulture, art, history, music, philosophy, economics, or just makinstuff.
Sorry about not getting everything in detail on the Greg-o-vision, I'll dial that in.
The amazon link below is where you can buy the special tool for the Mc4 connection crimp.
https://www.amazon.com/BougeRV-Crimping-Connector-Assembly-Spanner/dp/B078B7N3WD?SubscriptionId=AKIAILSHYYTFIVPWUY6Q&tag=duckduckgo-d-20&linkCode=xm2&camp=2025&creative=165953&creativeASIN=B078B7N3WD
You also need a soldering iron + solder and a pair of wire strippers.
Hope this helped someone and their solar project! If you like this, let me know what you think in the comments. Follow, upvote, re-steem to all your peeps!
Peace and Joy y'all
@makinstuff
---
▶️ DTube
▶️ IPFS