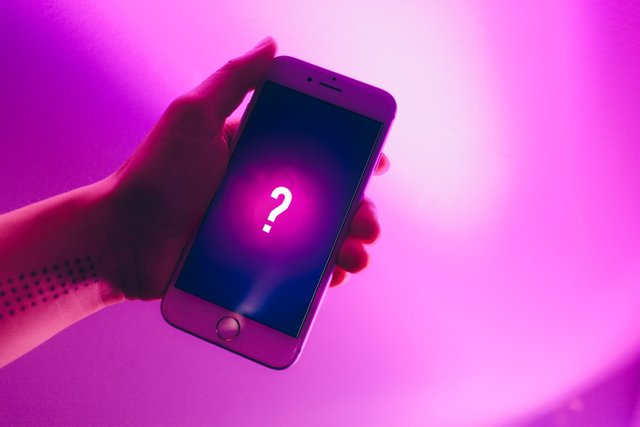 I have come to zero conclusions with this article. It's just facts and data about some similar sites to Steemit.
In an attempt to get a full picture of the decentralized social media space, I've started to compile a list of different sites that are in varying stages of decentralization and experimentation.
I'm very curious how the problem of bots, scams and reputation will be dealt with when new social media sites are mixed with monetization. There seems to be a variety of strategies in this area, so it's worth looking at different methods.
Also, it's clear to me that the main problem with all decentralized social media is user retention. It's true that most people are kind of complacent and are content just to use Facebook because that's where all their friends and family are.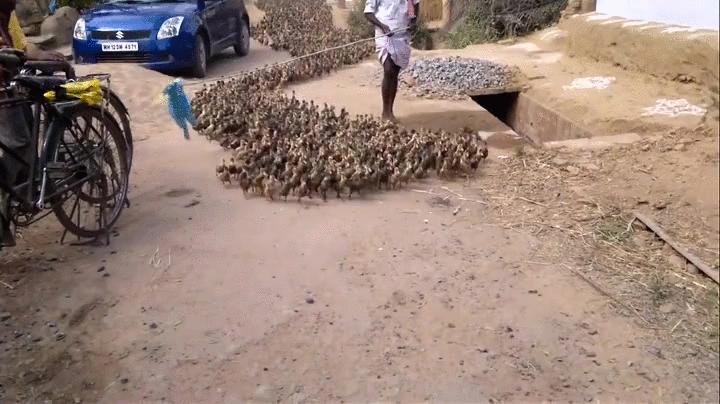 Humans are wired to stay in the herd and so I see this one aspect as the greatest challenge to new decentralized social media networks. Facebook has a stranglehold on users because of existing friend and family networks on its platform. But younger people, early adopters and those whose currency is devalued are always ready to leave old platforms, so it's clear that this group will determine which new platforms are going to continue growing.
It's incredibly challenging to get people to move to a brand-new system, so I am really interested in studying how and why people decide to shift to something new. One thing is clear to me: people will stay where they feel valued, liked and appreciated and so far, user-friendliness and user support is kind of lacking in the decentralized social media space.
Whoever does this the best, and has the best tech that offers something new will probably see big growth in their user base. Feelings win over logic, almost always especially where social interaction is concerned. Not many new companies get this right, and so, I believe this is an area that could be crucial in terms of competition.
A well staffed tech support department is exactly the thing that could bring in big growth and I think it will be something that each of the Dapps spearhead themselves. So, I could envision Dlive having its own support staff, same with Partiko (actually Partiko is already doing this in its Discord channel), Utopian is doing this, in fact the successful projects already have something like this in place. It's completely necessary to have ongoing tech support and a clear way that users can get help they need. Otherwise, the project will lose people constantly and cause a lot of frustration.
The new decentralized platforms have a different feel to them than Facebook in a couple of respects and it has to do with active and passive roles. Facebook is kind of a passive experience in most respects, while the decentralized sites require people to be more active.
Steem has the feel of a blank canvas upon which anyone is free to create anything, and I suspect a lot of Facebook users are not comfortable with this level of participation.
You can program bots, make a business, participate in various challenges, start up a fundition project, join a club, start a club, fight spam, work for steemcleaners, build a new site (Steemhunt, Musing, etc.), contribute to Utopian, post memes on DMania, upload videos to DLive, Dtube, etc, join the Open Mic community, become part of the Steemit Blogger group, buy some Steem Monsters, and the list goes on. There seems to be no end to the variation of different communities, projects and sites that are associated with the Steem blockchain, but which no one really knows about, outside of Steem.
I tried out a few of these platforms for fun to see what they are doing. I tried Sola.ai, minds.com, Rize, Mithril (Lit app), ONO and a few others. One trend I noticed is that existing centralized sites (like Younow), which started more than 5 years ago are beginning to adopt blockchain systems.
Many new sites are using point or coin systems to retain users. For example, some sites give you 10 points or coins for logging in each day.
Gamification of a new site is almost essential in attracting and retaining users. I think we are moving into a new phase of people realizing that they have some value, but it will be something that takes a while to happen, if it does indeed happen. I suspect it will happen though. I'm a big fan of earning activity points for doing things like logging in each day. It keeps me hooked.
During my research of minds.com, I noticed that Inforwars has migrated there.
Instead of one site completely replacing Facebook, maybe there will be a number of sites that displace it. Or, conversely, if Facebook gets its own crypto coin, that would completely change the landscape, and make it really hard for other platforms to get popular. I don't know how this is all going to play out in the next few years, do you?
So here's the list of new projects in the decentralized social media space. If you have more to add, put a link in the comments. Some of these have not launched yet, and still are in the roadmap phase or could be scammy, it's hard to tell.
Here's Steemit's Alexa ranking: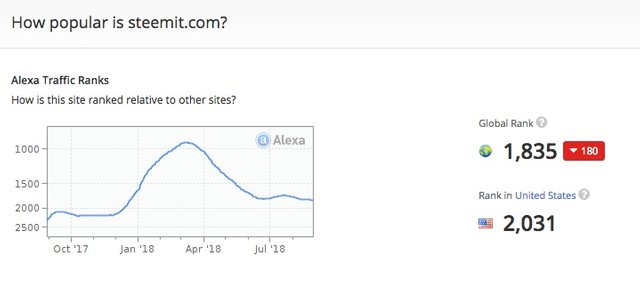 Content Neutrality Network https://cnntoken.io/
Diaspora: https://diasporafoundation.org/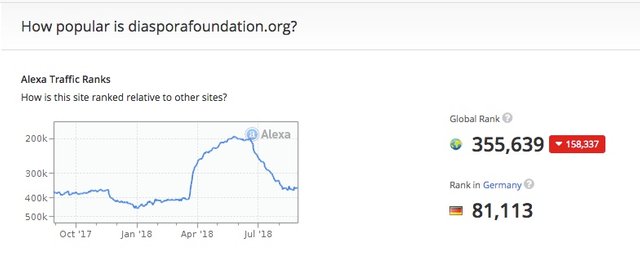 Indorse: https://indorse.io/
leeroy.io: https://leeroy.io/
Lunyr: https://lunyr.com/ ERC20
Mastadon: https://joinmastodon.org/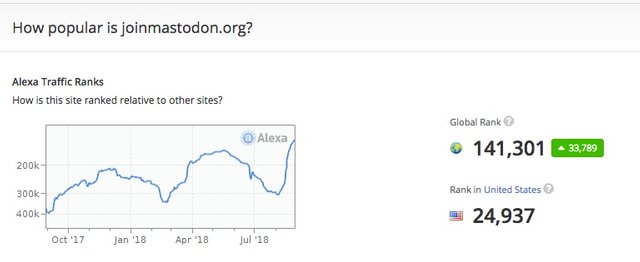 MeWe: https://mewe.com/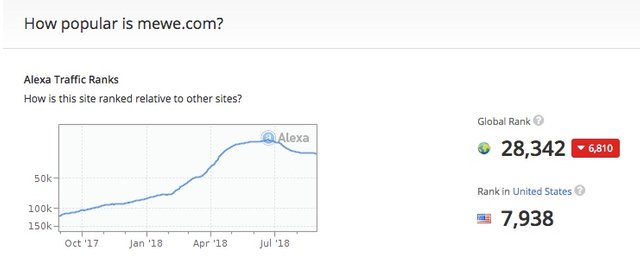 Mithril: https://mith.io/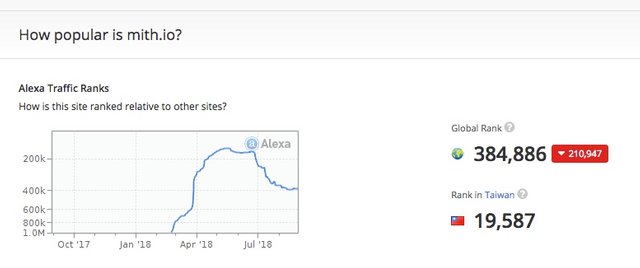 Minds: https://www.minds.com/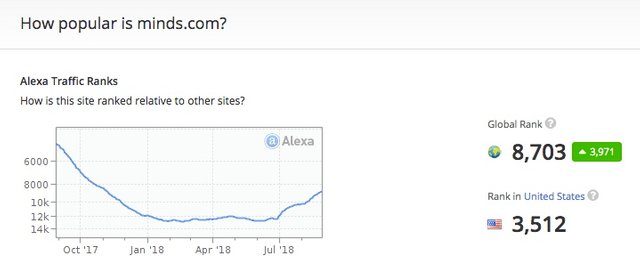 Narrative: https://www.narrative.org/
Nexus: https://nexusearth.com/
ONO: https://www.ono.chat/en/
Peepeth: https://peepeth.com/welcome
Props Project: https://www.propsproject.com/
Reos: https://reos.me/ ERC20
Sapien: https://www.sapien.network/


Scorum: https://scorum.com/en-us/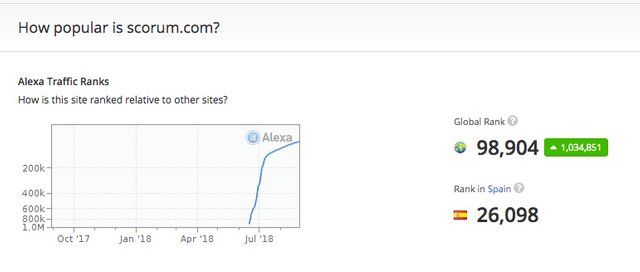 Sola: https://sola.ai/


Sphere: https://sphere.social/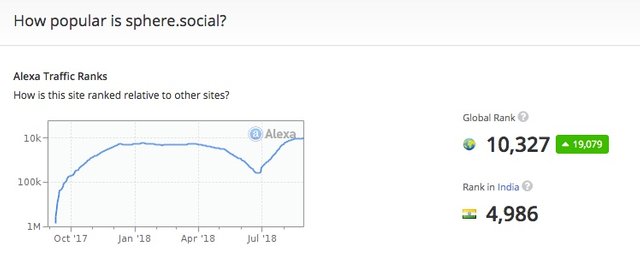 Typerium https://typerium.io/


Younow: https://www.younow.com/ Rize App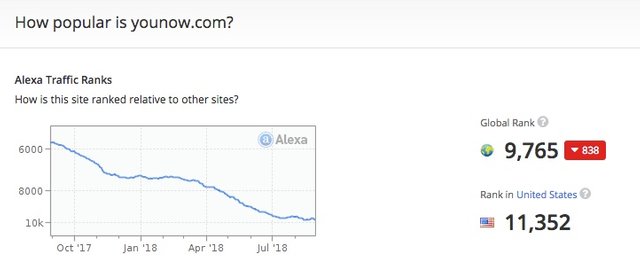 Yours: https://www.yours.org/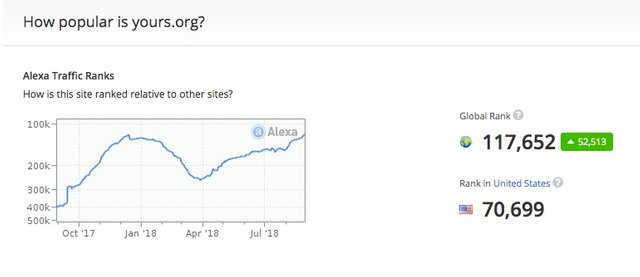 First impressions of some apps:
Mithril: Lit App
MITH token
Sign up process: Easy. Only phone number or Facebook.
First impressions:
Almost all the pictures were of Chinese users, and the experience was a lot like Instagram or Snapchat, with young people being the dominant crowd.
Features: Photo uploading, chat, commenting, liking. private chats, blocking,
Pros: fast upload times, easy to navigate, like and comment. This app might be good for young people wanting to meet, make friends and find dates.
Cons: Feels kind of like Tinder, with swiping posts being the dominant activity on this app. Also, when clicking on someone's profile, you can't see all their posts, only one at a time is visible.
minds.com
Sign up process: Moderately easy. Email and password.
First Impressions:
A quick scan to the groups section revealed that the following groups seem to dominant on this platform: Anonymous, InfoWars, Libertarians, Trump supporters, Anti-censorship groups and other assorted fringe groups.
Pros: Censorship resistant, you are able to express whatever thoughts, opinions or viewpoints you want without fear of being censored. There are groups to join, so newbies can at least find their way in various groups, as well as support groups for Minds newbies.
Cons: Very difficult interface and complicated system.
Cheers
Stella
Posted using Partiko iOS