The Effect of Removing Instagram Likes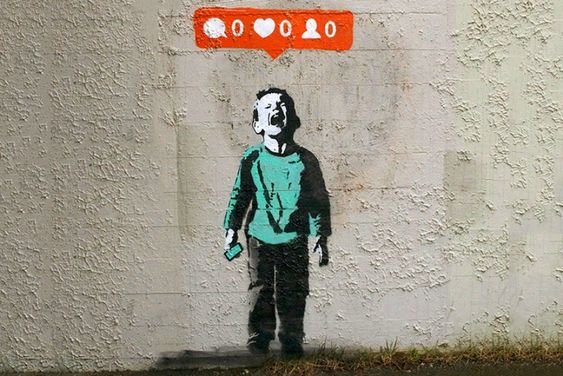 Rumors going around that Instagram is removing the like count are accurate after all. But Instagram getting rid of likes wasn't a surprise to everyone. The platform is beginning to experiment with hiding like counts as well as possibly making follower count less prominent on profiles, in order to make Instagram a less pressurized environment. This is Instagram's way of increasing their efforts to prioritize mental health and encourage more mindful usage of the app.
The Purpose of the New Insta Feature
Instagram wants followers to focus on what you share, not how many likes your posts get. The way this new feature works is only the person who shares a post will see the total number of likes it gets. Instagram plans on removing the total number of likes from photos and videos that show up on the main feed, profiles and permalink pages. Only the account user will be able to see the number of likes a post receives. It will show a couple profile photos next to a call out of a few names who have liked the photo, as it does now, but will no longer show the exact count of people who liked the post.
How Will This Affect Instagram Users in the Long Run?
This new feature will ultimately help Instagram users from comparing themselves to bigger accounts. Not being able to see the amount of likes or followers on other accounts will most likely alleviate the pressure of receiving likes. Instagram users can post more of what they actually like versus what everyone else is liking, which is what Instagram should be rather than an advertisement of ourselves. Some users have even gone as far as to deleting a post that didn't get enough likes. This change will give people the liberty to curate their profile the way they want them to look as opposed to what will get the most likes. This could also help a lot of users' self-image.
Negative Effects the "Like" Culture has on our Mental Health
It's no secret that social media likes has been linked to mental health, which is why a like-free Instagram could makes us a lot less thirsty for approval and more mentally sound. According to the American Psychological Association, rates of depression, psychological distress and suicidal thoughts and actions have risen significantly among people 26 and younger, with some of the highest increases among women.* They linked the rise to increased time spent on social media. A study done by the Royal Society for Public Health in the UK, suggested that social media may be fueling a mental health crisis in young people locked in an unwinnable game of compare and contrast.** Although some research has shown that social media use increases depression and loneliness, other research shows that it's not much about the time people spend on social media but how they use it.
What Does This Mean for Influencers?
Although this decision of removing likes is a benefit for many, some social media influencers have expressed concern about their feed rankings in the algorithm and their source of income. However, there are currently no plans to hide follower counts on profiles, which is the main source of sponsorships for influencers. Like count is an important metric by which influencers can determine follower engagement and broker deals with brands. It's the only metric that brands value when it comes to partnering with influencers and creators. According to Ryan Detert, CEO of Influential, content, not likes, is what's driving the train. There are several other metrics that can be used to measure the validity and effectiveness of a brand's campaign. They also look at story engagement, follower growth, and attention metrics like video completion, audio on or off, and valid and viewable impressions. Click-through rates that measure new leads and website traffic is also something that is looked at.
Instagram Going Back to Its Original Purpose
Instagram is thinking through ways for creators to communicate value to their partners. They hope that by making the number of likes private, people will be able to focus more on the photos and videos posted in Feed and that it will drive deeper engagement. Instagram also announced the expansion of IG Shopping to include creators and influencers, so that users can shop directly from their posts the way they already can from brand posts. Instagram hopes the platform can go back to its original purpose of it being a place to showcase work and somewhere to go to for inspiration. Hiding likes will encourage people to share things they truly care about, instead of what others like.
References
*https://www.huffpost.com/entry/instagram-hiding-likes-mental-health_l_5cd092d3e4b0548b735e50bc
**https://www.forbes.com/sites/nicolemartin1/2019/04/30/instagram-may-be-getting-rid-of-likes-on-platform/#58e9aed431d1