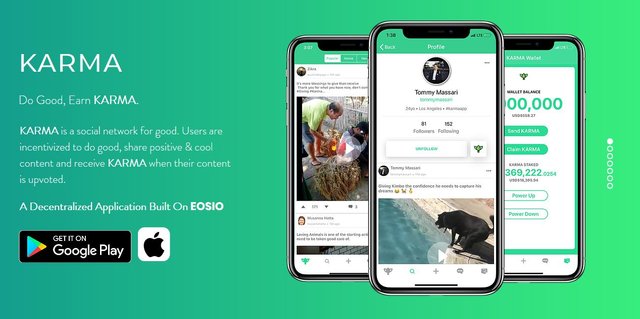 Karma
Karma is a decentralized social platform built on EOSIO that hopes to increase the activity of giving aid to users in need of it.
This is achieved by creating incentives where users will be rewarded with the token Karma that is generated from the reward pool daily. This token can be traded via different listed exchange platform or sent to other users on the platform
Built on EOSIO, it requires users to own an EOS account which can be gotten via different means and one of such ways is via the use of MEET.ONE wallet
A tutorial was created by MEET.ONE via their medium channel with the title Register your own secure EOS account, steps to register and get your account activated are clearly defined with the use of screenshots, users are advised to properly save their keys when registering on EOSIO or any blockchain related platform.
Karma is currently ranked at 22 via Stateofthedapps and a clearly defined description of the dapp can be seen there.
Unlike steemit.com and other dapps, Karma does not have a web access page but rather uses a mobile application, which can be gotten for Android and IOS, these are currently the only two devices which support Karma.
After downloading the application on the device of your choice, you will be required to log in.
This is where having an EOSIO account comes in.
If you followed the link above on how to create an EOS account and was successful,
Go back to your MEET.ONE wallet and copy your private key, this can be achieved using the steps below
---
How to copy a private key via MEET.ONE wallet
---
Open the MEET.ONE wallet

The first page shown to you is your asset page (all assets currently own on that account is displayed on this page)

Click on Me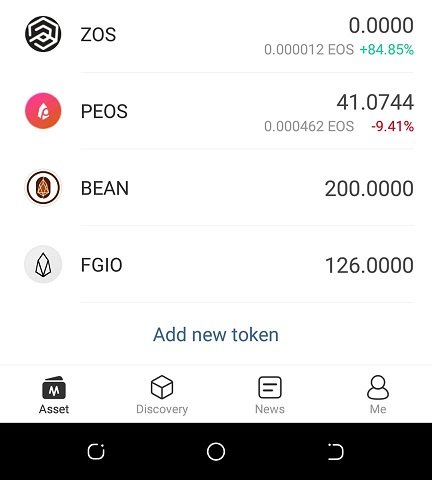 You will be presented with different options

Click on Manage Wallet

The account currently registered on the device will be displayed to you

Click on it

The account details will be shown to you which involves date created and others

Click on Export private key

You will be asked to provide your password

Fill in your password and click submit

Due to security reasons, a warning will be presented to you

Click I know

Your private key should be shown to you if you followed the steps properly.

Copy it and open the Karma application once again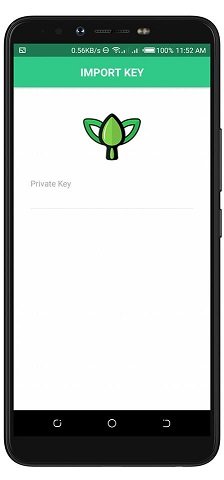 Paste the copied key on the provided box, give it few seconds to automatically reload

A new page will be shown to you

Add image, your display name, and a little Bio about yourself.

Due to security reason, users are required to upload an image of him or herself and nothing else.
If all goes as planned, you should have access to the Karma application
---
Features of the Karma application
---
The application comes with the below features
A wallet page

Activity section

Profile page

Search bar

Popular, Home and New section

Create a post
---
Wallet Page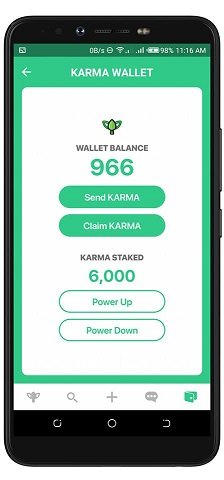 Here all transaction are carried out which involves powering up your karma, sending of karma token to other users on the platform and claiming of karma rewards.
Rewards on karma can be claimed daily and does not require the 7 days wait period when compared to another decentralized social platform like steemit.com
Rewards claimed is generated from different means, content creating, curating of content, and daily percentage of allocated tokens for users with Karma staked on the platform.
To know more about how token is distributed, a link to the karma whitepaper will be dropped at the end of this post.
---
Activity section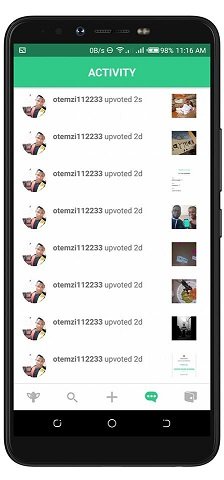 Here all activities carried out while using the Karma application is displayed for you
---
Profile page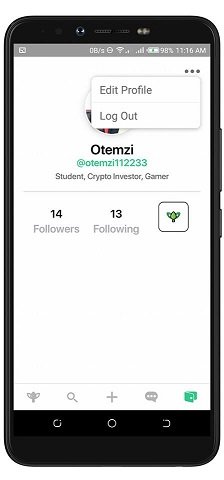 you can edit your profile image, log out or simply view the content you made prior to now via your profile page
---
Search bar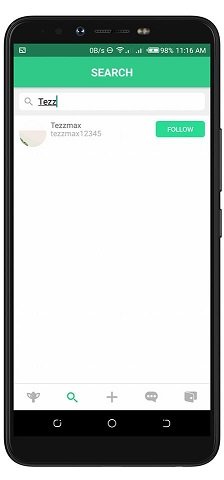 You can easily search for a particular user on the platform using this option, it works using key phrases and it is designed to show you all usernames registered on the platform
---
Popular, Home and New section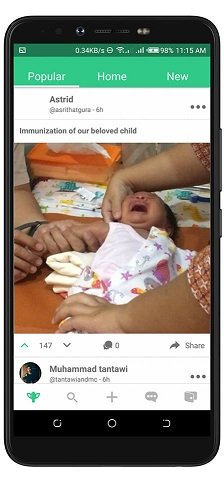 This works somewhat like a tag were users can easily sort content out based on recently created, having high rewards and also locate content created by the users you currently following.
---
Create a post or content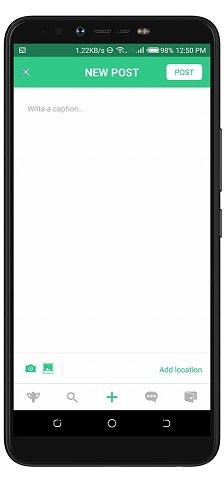 Karma is more interested in proving that the good deeds were actually carried out, with this in mind, more reference is given to pictures and videos uploaded than the word count.
After all, pictures tell more stories than words.
To make content, you are required to share a picture alongside the words or a video, and a location.
Reward distribution between video and picture content differs with video content taken 95% of reward given daily via the reward pool, while picture content takes 5%, you can read how this is achieved via the whitepaper
---
My own perspective why karma stands out from other decentralized social platforms
---
Unlike steemit.com, whaleshares.io, and others, the reward is solely given to users who follow the guidelines of the platform which is
Do Good, Earn KARMA
Although, since the reward is based on the staked amount, the above can sometimes be altered by users with high enough karma staked.
To combat this, the downvote feature was created
Payout is claimed after 24hrs of making a post, different from the 7 days or more wait period when compared with steemit.com, whaleshares.io, and others

The platform hopes to bring back humanity which is given aid to others irrespective of where they come from, ethnicity or religious belief using a decentralized medium.
---
Karma surely is nice but it also comes with its setbacks
---
The application most times runs slowly and users with low-end device complained of the dapp force closing or not opening, the platform is rather very new and I do hope a lighter version would be created sometime in the future.

Users are most times limited to the number of activities they can achieve on the dapp, Karma is built on EOSIO meaning it requires RAM, CPU, and NET to properly operate. This is one of the daily problems users face when using the application, they easily run out of CPU, RAM, and NET

A maximum of 30 posts are allowed to display via your karma profile page, after which they are replaced with the newest post.
---
In conclusion, the platform is rather very new and more features are likely to be added later on, as regards to usage and accessibility, taken hints from esteem mobile apps and partiko which runs on the steem blockchain would be nice on how to make a lighter version of the current Karma application
---
My Rating
---
I am giving this dapp 4/5 in terms of usability, accessibility and reward distribution. This is likely to change depending on updates that would be made to the application.
---
You can get similar dapps via Stateofthedapps
Useful links