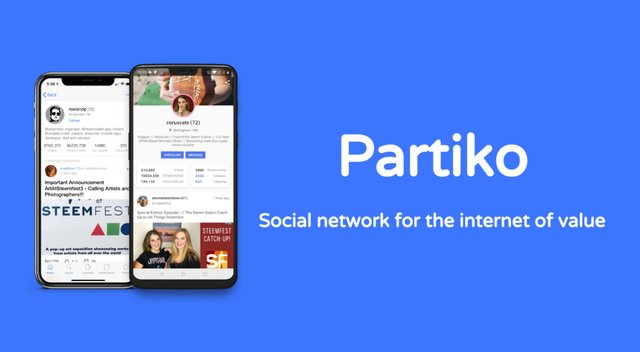 Image Source
Partiko is a decentralized dapp built on the steem blockchain that enables users on the steem network to interact, earn and also claim reward via a simple and easy to use mobile application.
Partiko offers more or the same features you can get on Busy.org but unlike Busy, Partiko is application based, which makes it somewhat portable and user-friendly.
Partiko like many others is an interface to the steem network that allows its users to log into their various steem account via a secured page called steemconnect.
To log in, you need your steem active key which can be taken from your wallet page.
On our previous dapp review, we made a tutorial with steps on how users can get their active key Here.
Partiko is currently available on IOS devices via the App store and also Android devices via google playstore.
After downloading the app on the required device, you will be prompt to log in with your active key, just copy the key using the tutorial above and paste it in the required field.
Unlike Busy.org were you get curated by the busy bot, here you earn partiko points which can be retrieved and used in voting posts made via the dapp.
---
Features of Partiko
---
Partiko points

Favorite

Discover

Push notifications on follow, vote and transfer.

Instant messaging
Partiko is one of the earliest dapp built on the steem blockchain that created an incentive where users will be rewarded with tokens (partiko point) when they use the dapp to carry out various activities.
---
Partiko points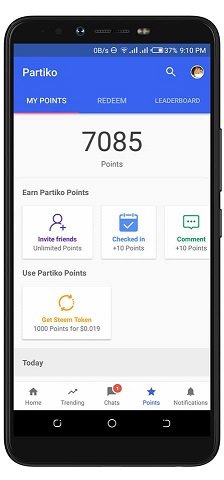 This is a token that allows users to get upvote when they make posts via the Partiko dapp, unlike other steem interface dapp where upvotes is done manually or with the use of bots, Partiko created something different, a reward system that would reward its users when they carry out different activities on the steem blockchain via the dapp.
The Steem blockchain as we already know is community driven and requires different actions to stay active, some of such activities are commenting, post making or simply voting of posts.
Most times it becomes tiring to carry out such activities, thereby reducing the activities been carried out on the blockchain.
If you into gaming or play games once a while, you tend to get bored after defeating a particular boss or reaching a new level, to make the game more interesting, developers sometimes add side quest to it, which deviates from the regular gameplay.
The Partiko point is somewhat similar to the above.
Rather than just earning when a user upvote your post, expecting the same outcome over and over, a reward system was introduced that would reward users with partiko points when they carry out activities like commenting, upvoting, resteeming, referrals, and daily check in.
This points can, in turn, be used in redeeming upvotes, the upvote value assigned to a particular number of points is shown to the user when they make a post via the Partiko dapp.
As at the time of making this post, $0.019 upvote worth goes for 1000 Partiko points.
---
Favorite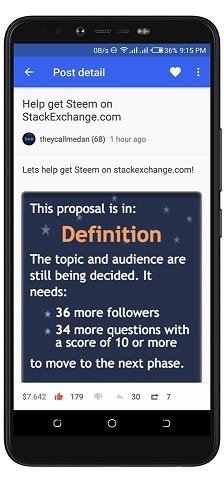 If you do surf webpages online, there is this option that allows you to bookmark a page or probably add to favorites which give you easy access to that page anytime.
Partiko made a similar feature that allows its users to easily favorite a content which gives them easy access to that particular content anytime.
Say you found an interesting post and due to time not being available, you can easily favorite it and visit that post another time quick and easy without needing to navigate the user profile or via your profile feed.
---
Discover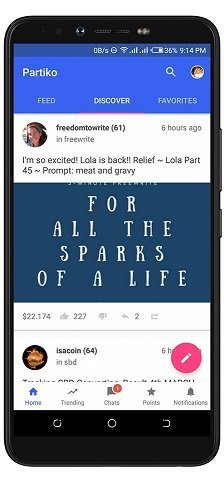 The number of content being published daily as increased geometrically with users unable to keep track of it unless a particular tag was selected.
Most times we just need something random to read, something we probably did not expect that is where the Discover feature comes in.
Close to the Feed and Favorite features, users can gain access to a wide selection of different post picked randomly
---
Push notifications on follow, vote and transfer.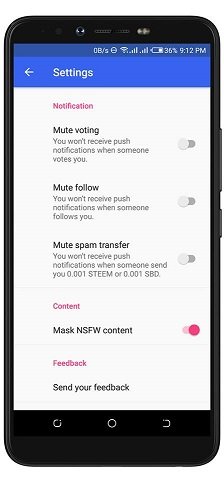 This is one of the features I love about mobile based applications.
You get alerted to different activities going on online while your device is not active
It can be easily customized to various activities which include follow, vote and transfer. Users can easily configure the alert option and get notified according to their selection.
---
Instant messaging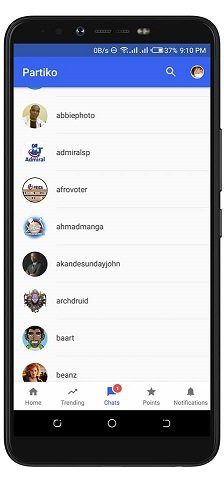 This is probably the only dapp currently available on the steem blockchain that allows its users to send messages instantly in a simple, clean and free from any ads.
Due to the nature of steem, most activities carried out on it can be accessed by all which makes privacy, not its strongest suit.
Am not too familiar with the concept of the instant message but what is certain is that, users can now converse in a somewhat private manner without needing to use other platforms as you surf the steem network
---
what makes Partiko different from other steem interface dapp
---
Due to its instant and direct message feature, it makes communicating with a particular user easy and saves you the stress of locating him/her on another platform.
Partiko points aids in boosting post-payout and also creates an incentive for users to engage more on the steem blockchain.
---
Unlike other steem based interface, it does not have a direct wallet that allows its users to carry out transactions like sending of steem and sbd from one account to another.
---
My Rating
---
4/5 due to its easy to use, accessibility and the introduction of an incentive (partiko point) to foster engagement on the steem blockchain
---
Looking for a similar social media dapp? Why don't you check Stateofthedapps
---
Useful Links