Hello everyone,
Happy weekend to you all and hope your weekend is going on prettywell? Because mine is going on smoothly although I had some journey to catch up with which made my day stressful a bit if you must know I went from ilorin, kwara state to osun state for a ceremony which was 5 hours on the road. Back to work please
WHAT IS DTUBE?
DTUBE is the video crypto- decentralized platform on the blockchain and it is built up and connected to the steemit platform as well. The dtube is linked with the steemit blockchain which gives everyone the privileged to show case your visual expression and self-confidence infront of the camera .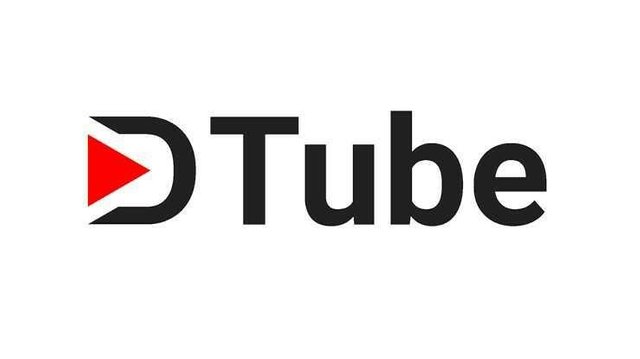 HOW DO YOU GET STARTED?
First of all I will like to begin from the sign up account process even though its so brief because without a steemit account you can not operate on @dtube and without a steemit account yu can not post as well on @dtube crypto decentralized platform . So you have to goto the Google search and type sign up for steemit account steemit account link after which you have followed the due process you will be given a password after some weeks (2) or better still you can purchase a new steemit account with steem, sbd and more.
PROCEDURE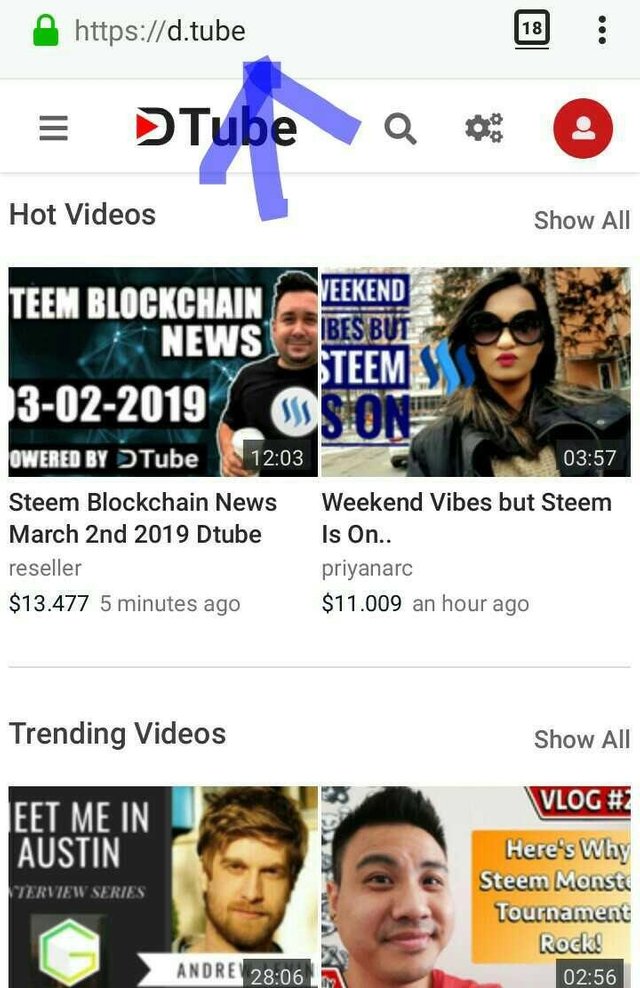 The first step you need to take is to write the d.dtube and let it go. After which the homepage will come up and thereafter you will see a reddish button at the right top hand corner there you sign in your account to dtube.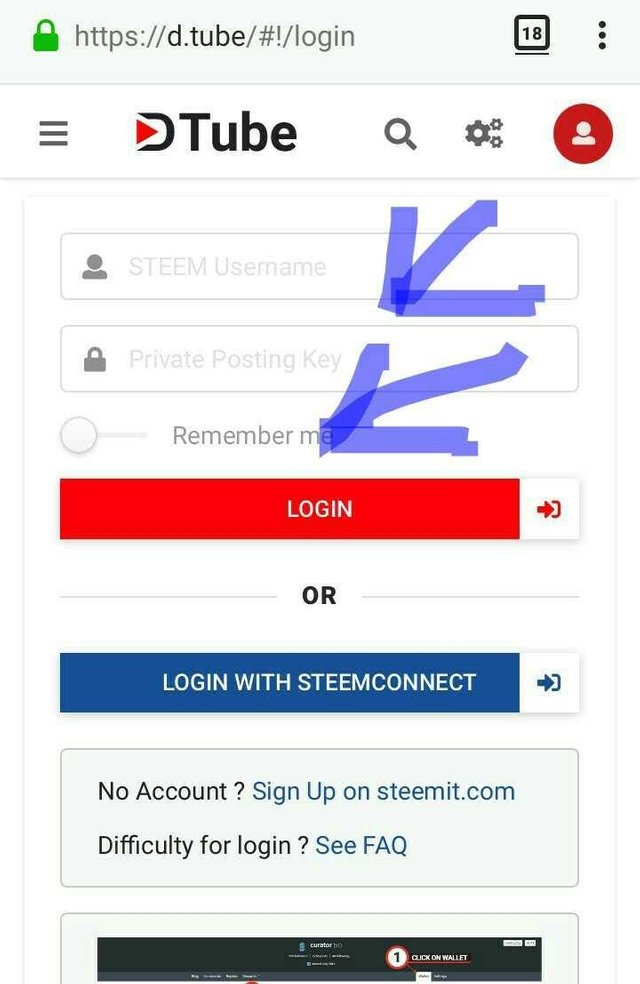 You will have to sign in with your steemit account username and your private posting key as well as shown.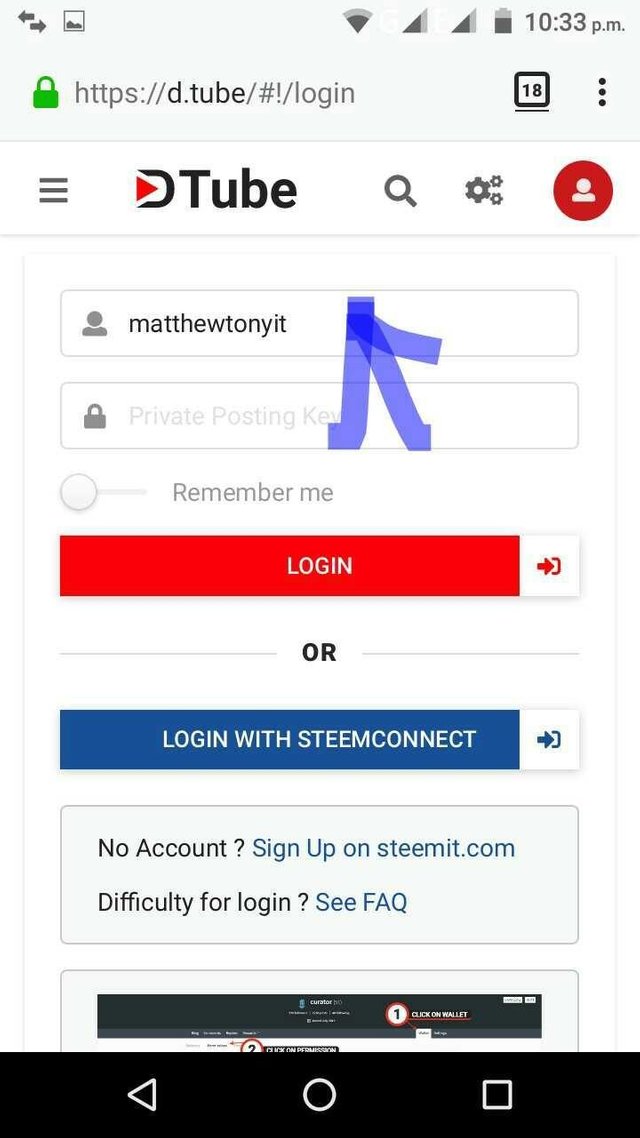 You write your username just as this
Or you can go through another second method of signing in into dtube platform which is the steemconnect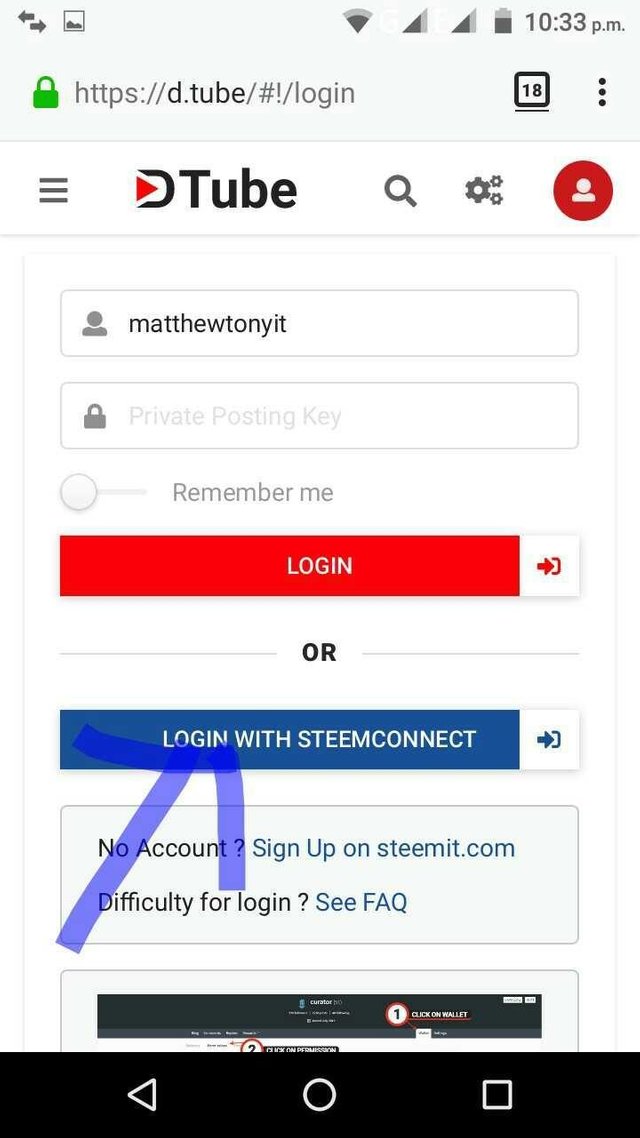 Log-in with steemconnect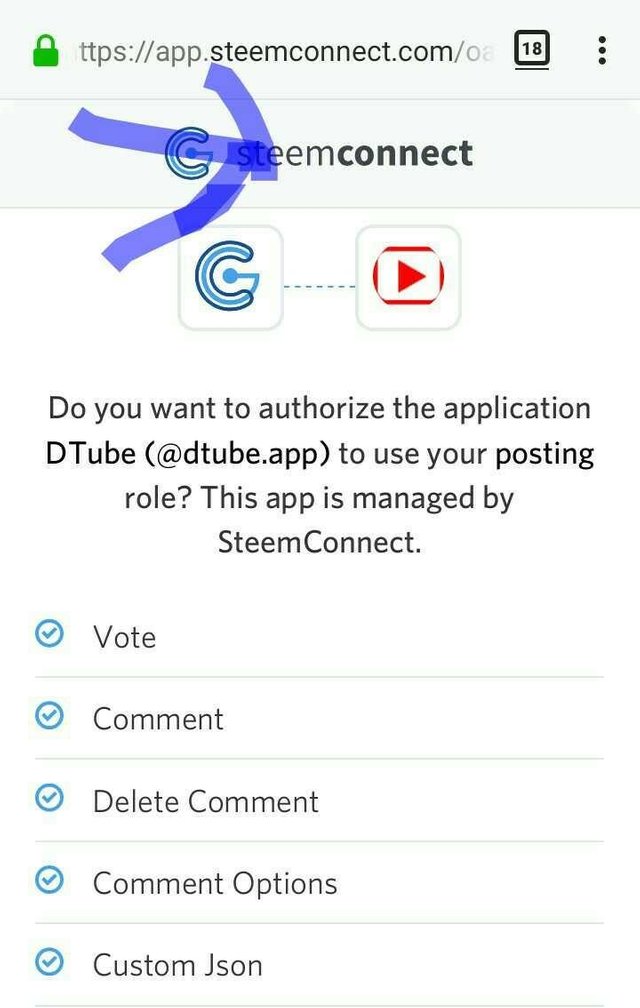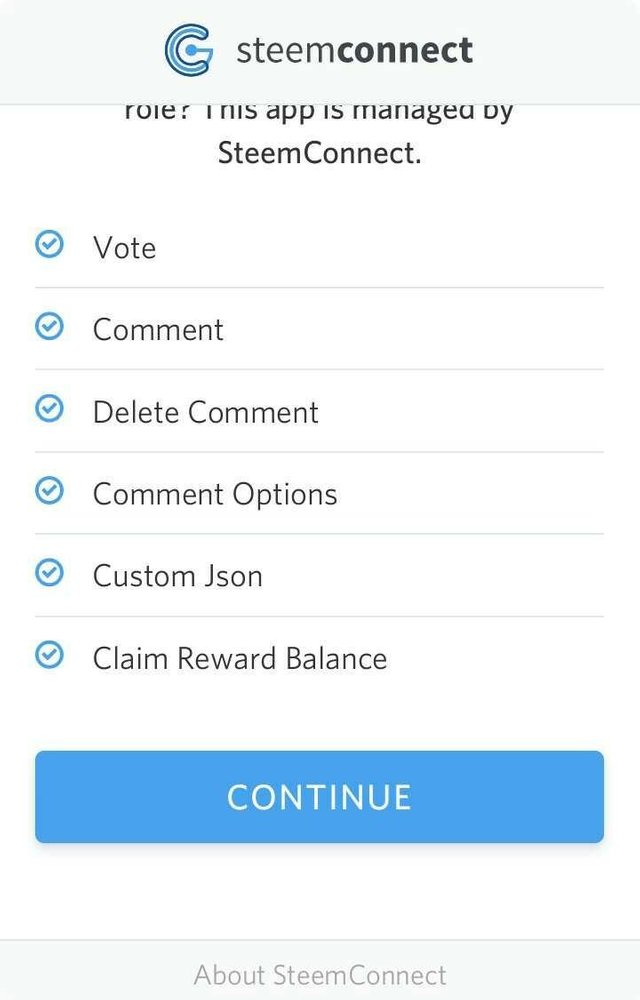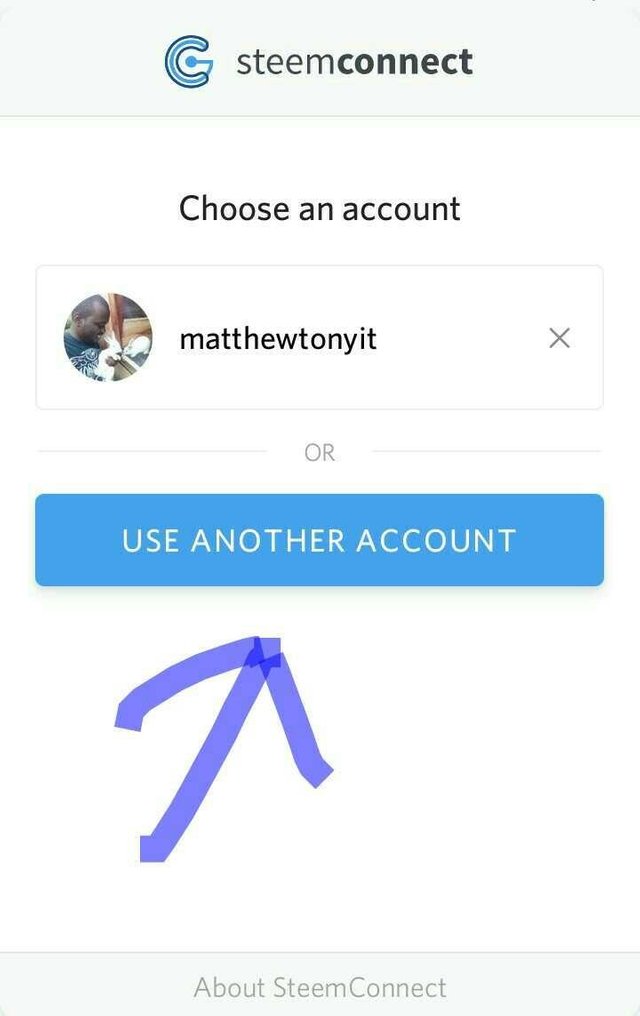 After you might have completed all this procedure you are now a dtube subscriber with full account details complete.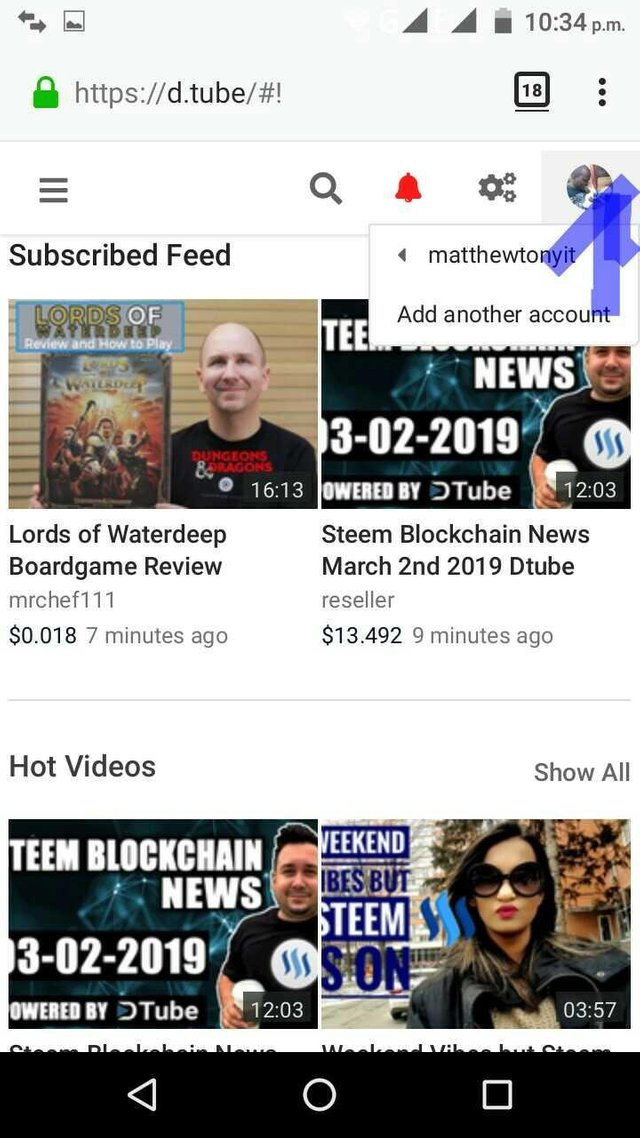 Here is the dtube homepage ready for video upload posting .
UPLOAD SECTION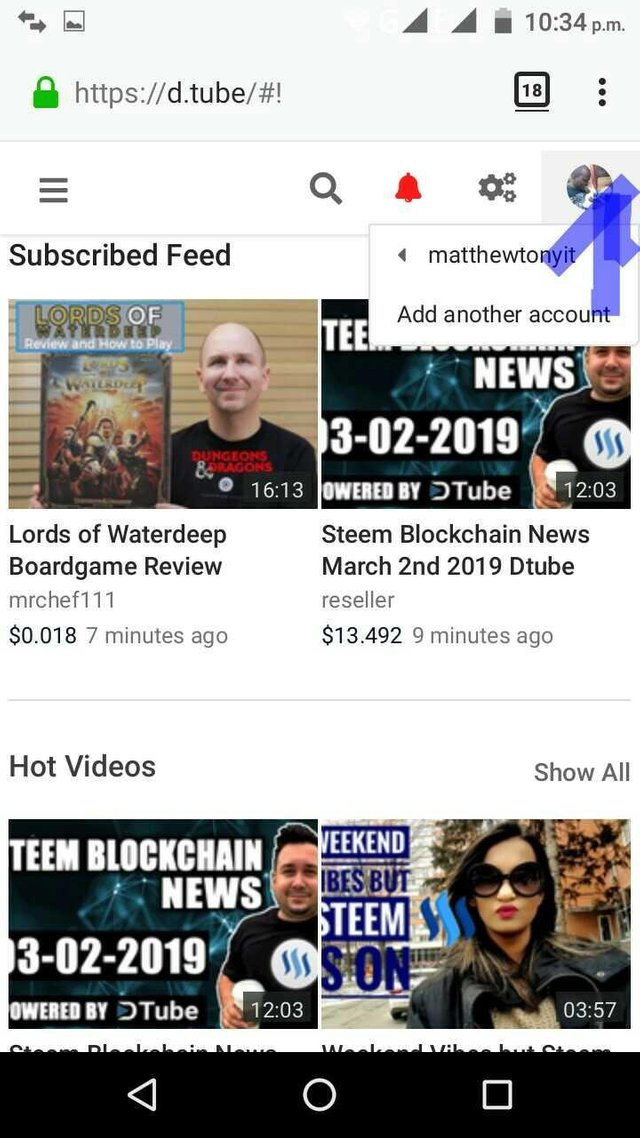 As for me @matthewtonyit I'm a fan and @dtube subscriber who loves to post at least once in a day, here is my account on dtube so after the first homepage, you click on the left hand side to the top where you see four lines parallel to each other.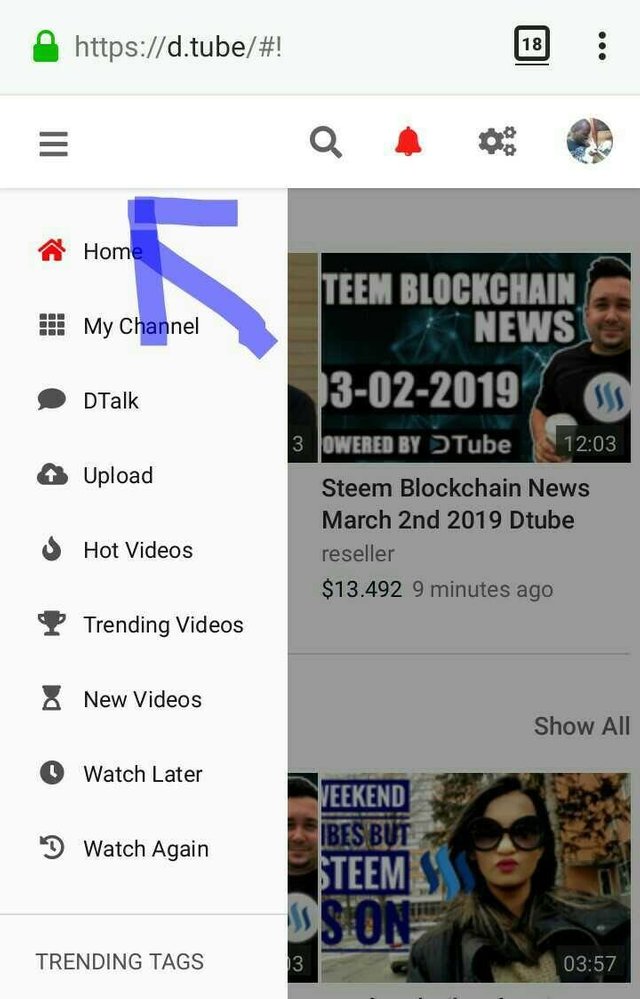 You scroll down to the upload section and click, you see a blocklike structure then you click on it you see more option by your right hand side below and you click the document you like to upload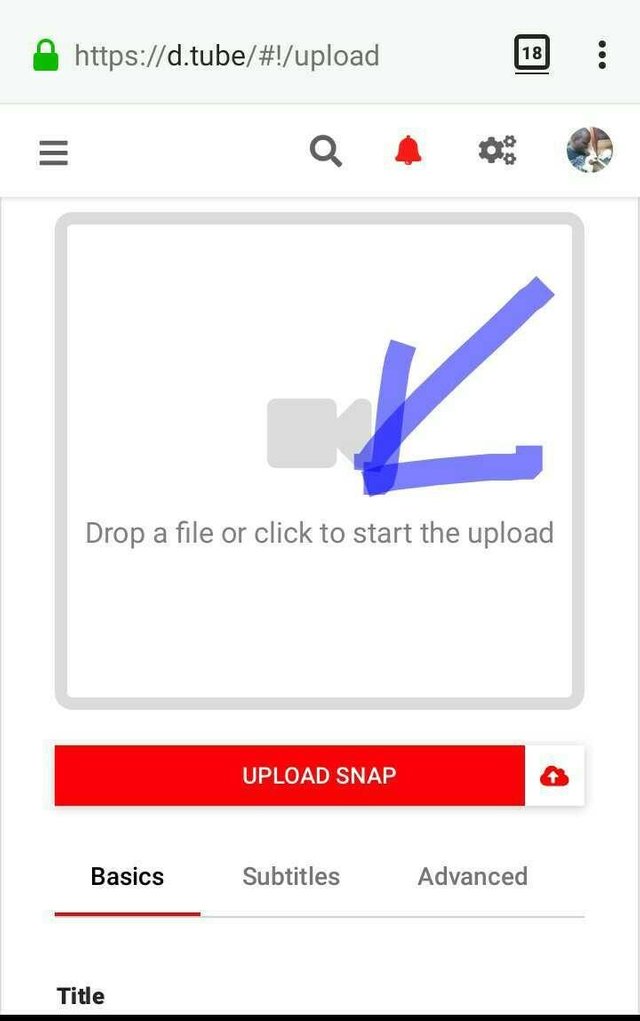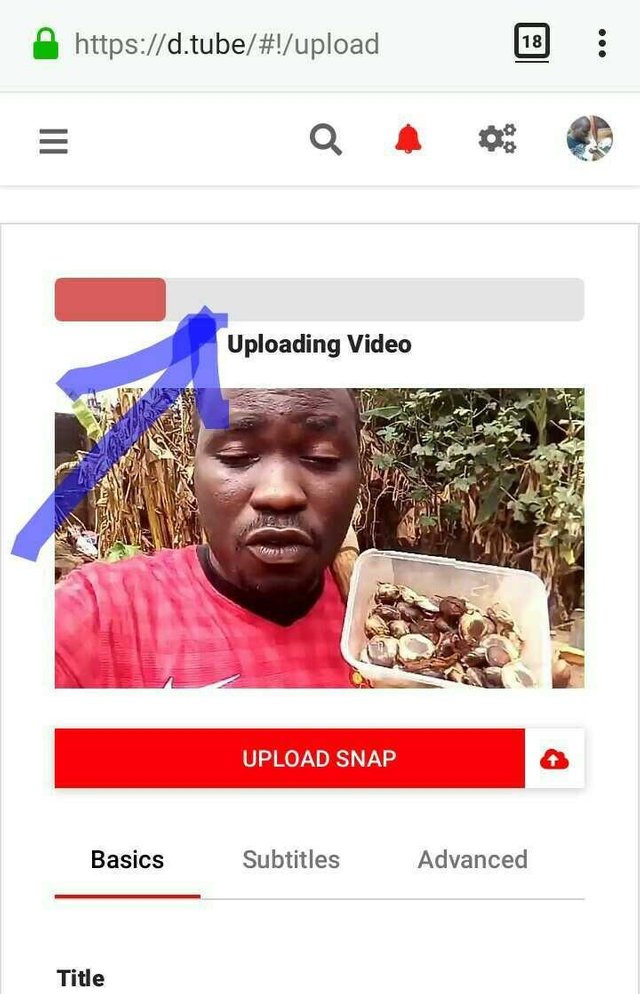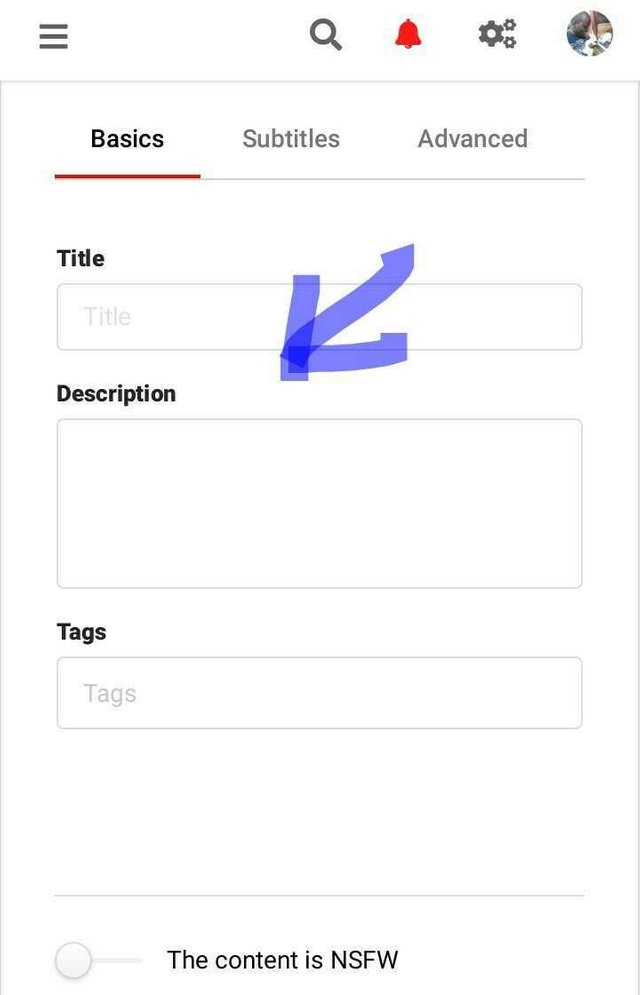 The tittle of your video should be written here on this link box.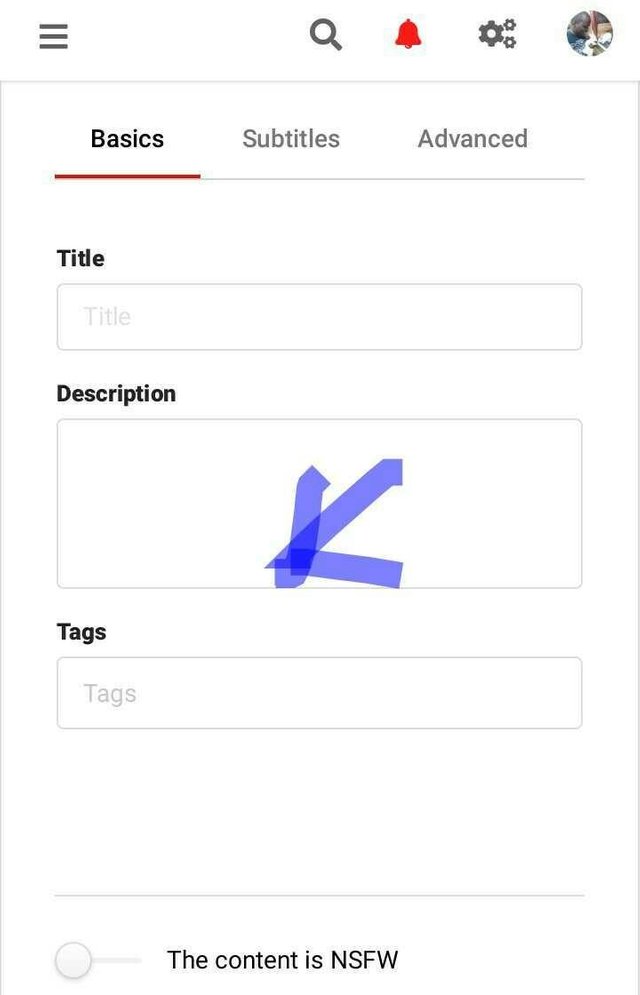 The Description of what you have uploaded should be written here, what you want your audience should know and understand about what you are doing so you have to carry them along.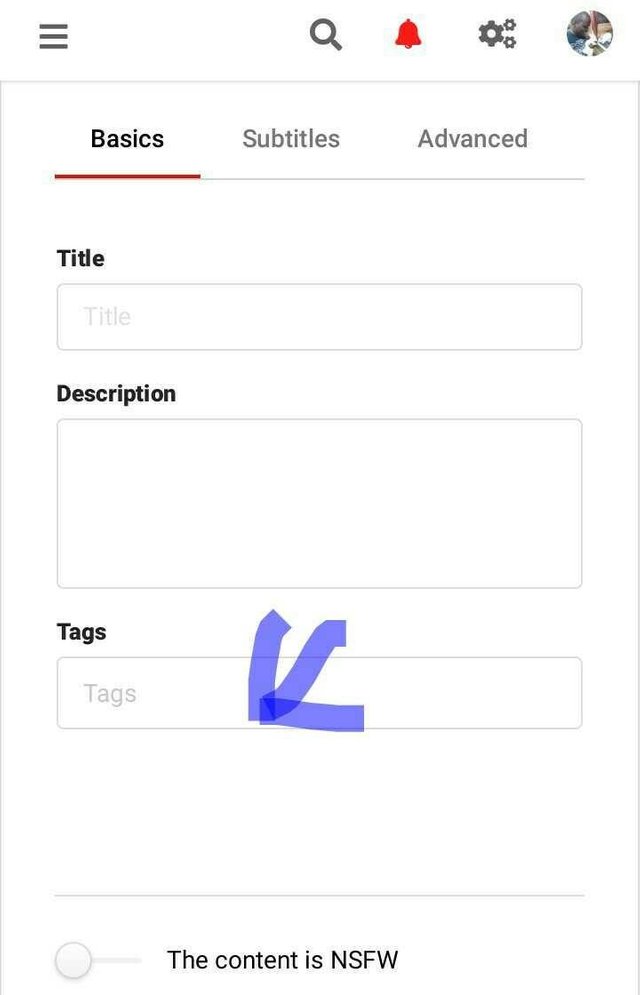 After you might have written your Topic, your description for your video, then the next step is to think about the tag you want to use and write it down here.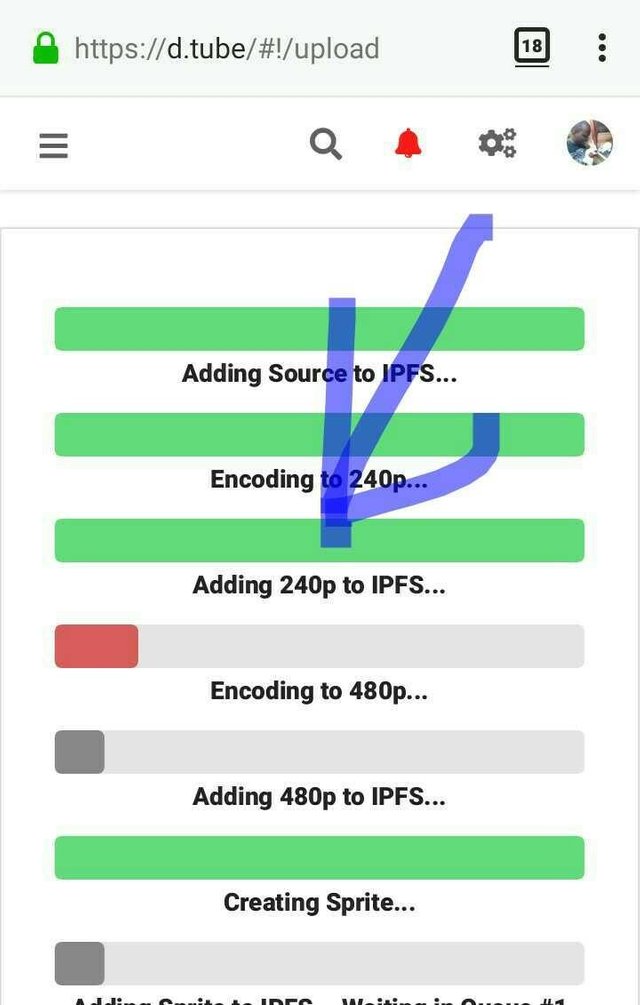 To be sure your video is completely downloaded on dtube platform this series of lines will pop up to confirm your downloaded video, although there are some cases where the network will be so bad and the it will upload completely without any error at all.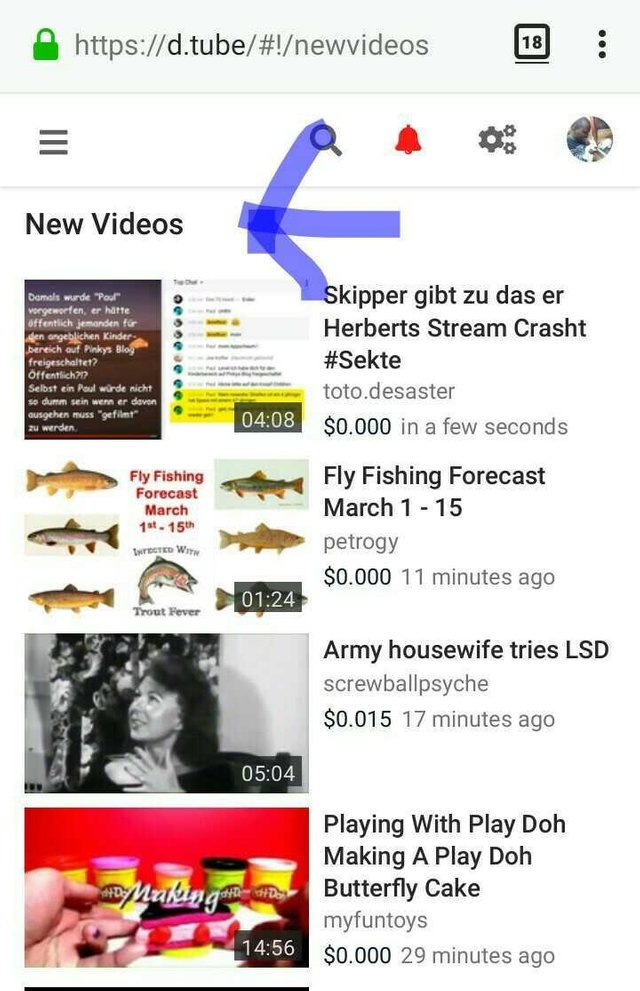 To some other dtube component we have there the New Video section that was just uploaded within a minutes.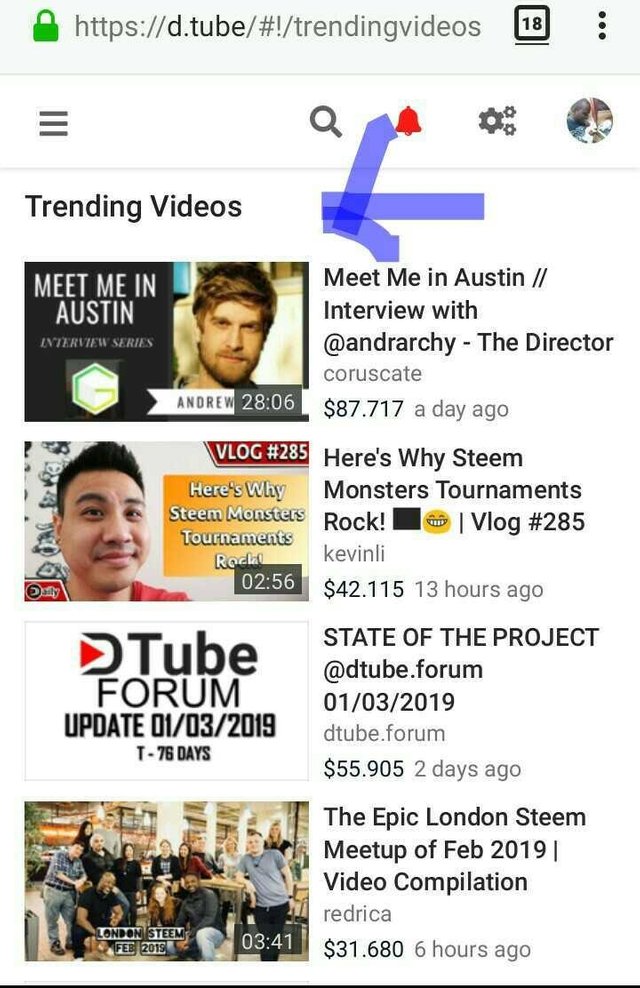 This is the Trending Video, that is those video that are very high in rewards it maybe a promoted video as well.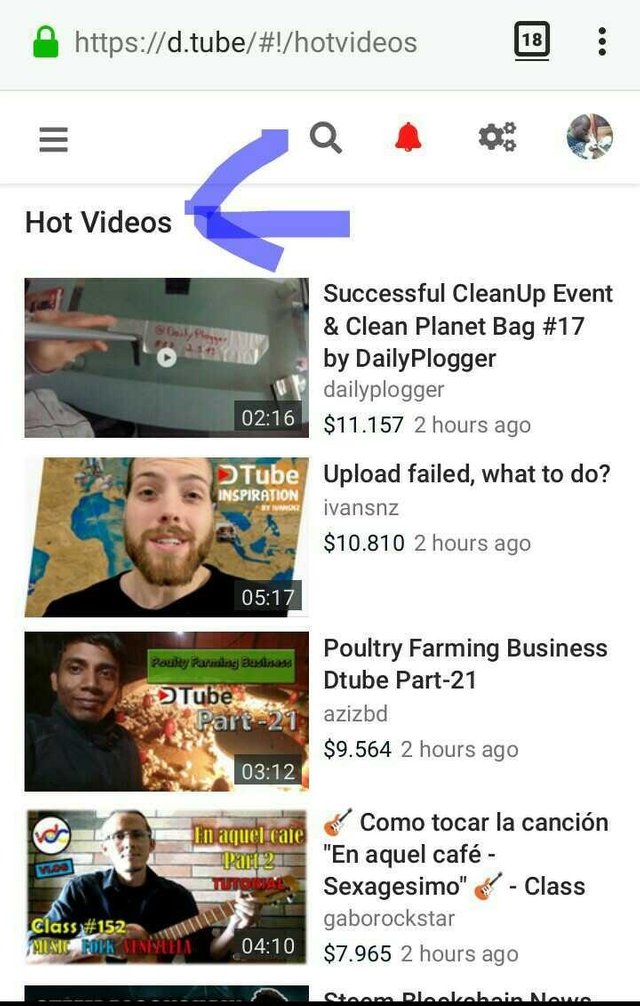 WHY I LOVE DTUBE?
It gives you privilege to express your thoughts through video

It helps you to communicate to your audience within short period of time and especially when you use some hashtags #dtube @dtube and co

It is non censorship.

I am so happy and excited to be expanding my network as well here on @dtube platform with zero censorship.

It makes your work, your post known throughout the blockchain.
It promote your work visually appealing for your audience as well as content curators and content creators.
THE FLAWS
No way to earn long time: I mean when the video you posted is up to seven days that's all you can not earn from it again or anymore, so as a content creator you have to be updated and post often to make your audience stick with you even though you are not rewarded.

Uploading issues: when I was still new to @dtube I can hardly post a video without going through much stress, it will get a a stage and got hooked up for several minutes I will have to refresh or restart with a new data purchase .
I also observed that the dtube platform is concerned only about crypto market alone, bitcoin not other content, you have to post several times before you get rewarded.
Not on Playstore yet. So you can't go to your playstore and download it there.
IN CONCLUSION
I want you all to join the @dtube platform because it also link to steemit community. When you post on dtube it will appear on steemit blog.
RECOMMENDATION
Thanks to everyone for supporting me and my project I love you all
Cheers