✳ nTOPAZ ✳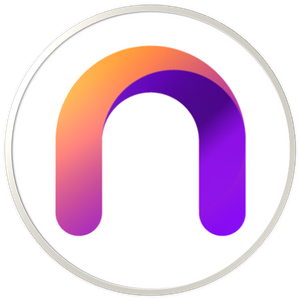 This time I'm going to talk about nTOPAZ, a platform for artists, painters, photographers and cartoonists
https://www.stateofthedapps.com/dapps/ntopaz
---

---
nTOPAZ is one of the many applications that are part of a chain of blocks found in the list of the stateofthedapps.com a platform that brings together applications and block chains based on the cryptographic ecosystems of #Steem - #Ethereum - #EOS - #GoChain - #POA - #xDai



Meet nTOPAZ
The best place in the STEEM block chain to promote your artistic and creative content
Description of nTOPAZ
nTOPAZ is a platform that coexists and is part of the cryptographic ecosystem of our crypto coin STEEM, previously this project was called Artisteem and its user account was this @artisteem, then made a new update and later the launch of its new platform what we know today as @ntopaz. This platform is quite characteristic since it has a very rigorous internal coexistence system, it has a whole system to identify which are those users that commit abuses or infringe arbitrarily the coexistence regulations.
nTOPAZ has a quite peculiar internal healing system, they have a way of curing the content of their most outstanding users through the positioning that the work of the artist has obtained, that is, in order for nTOPAZ to cure you or its curators to take you into account you must stand out among all the works published by other users, for this, the nTOPAZ platform has a fairly reliable method that is through voting, but here within the platform is not called voting when we vote on a publication but use the term "hats", each user has the ability to give hats to the works they like most, thus giving the necessary support to those users who have published a work of art on the platform.


Note that since nTOPAZ is part of the STEEM block chain, everything you do in the nTOPAZ interface will be reflected in your Steemit matrix user account, i.e. everything is recorded. What you publish in nTOPAZ doesn't look the same as in Steemit, that's why you should be very careful how you do things, taking care that it looks good in nTOPAZ and good in Steemit.
Daily many users with different artistic qualities among those me, we use the nTOPAZ platform to publish our artistic and creative content, this interesting platform has a large team that deal with users of different nationalities and languages, on its discord server have specific rooms for each nationality, ie, there is a room for users who speak Spanish, English, Korean, French, and so on. The moderators are extremely patient, tolerant, attentive and very respectful.
---

---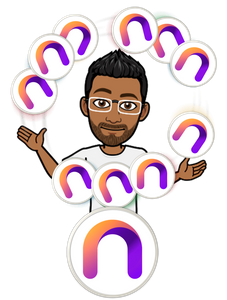 How does nTOPAZ work
The nTOPAZ platform is a bit complex, only by entering it on a daily basis will you understand how it works and what its system of promotion and healing consists of. You can publish there your authentic and original content, you can publish the content of others and when nTOpaz launches one of its many talent contests you can participate in it.
To publish in nTOPAZ you must be aware that there are three specific categories which are oriented to organize the content that is shared in the nTopaz platform.
These categories are [C],[C] and [CU]

[CO]: From this category you can publish content of your own authorship, placing a simple name to your work after the [C], in the body of the publication must show background and processes of the work or artistic work. This category is for participating in nTOPAZ courses.

[CR]: From this category you can publish content of your own authorship as in the previous category, placing a simple name to your work after the [C], in the body of the publication must show background and processes of the work or artistic work. This category is only for publishing your authentic and original content, not someone else's.

[CU]: From this category you can publish and promote the content, work or artistic work of an artist of your preference. In this category you do not publish your own content

Taking into account these three categories you will know where your content can be placed within the nTOPAZ platform. The publication will not necessarily look the same on the nTOPAZ platform or Steemit.
---

---
Rewards system
When you publish your works of art in nTOPAZ you have the possibility that other artists cure and support your work, so you should strive to make a good exhibition and presentation of your work of art to have the impact desired by you. When other users who make life in nTOPAZ give hats to your artwork, you have the possibility to be in the top of the ranking and opt for a positive vote for part of the user account @ntopaz. In addition, when you complete your registration profile on the nTOPAZ platform, you will receive a certain amount of tokens from the nTOPAZ platform. If you win a contest and by inviting new artists you also win some tokens as an incentive for your contribution to the platform.
---

---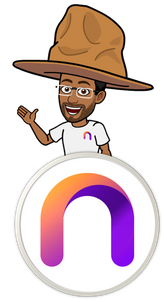 My experience using nTOPAZ
I met nTOPAZ one night when I was checking the #art and #illustration tags. I noticed that there was a strange tag with the name #artisteem and I started to make inquiries about it. Finally, after doing some research, I managed to find the server that cured the tag, realizing that it was working with a new community of artists that even had their own interface independent of Steemit. At first it was a bit confusing to publish from there, but little by little I got to know more about the platform through its moderators in the rooms of its server in discord. I can summarize my experience in nTOPAZ as more or less good, there are some things that I do not like at all voting system is a double-edged sword for its users, since it deprives us of some things like promoting your content among your friends and asking them to support you on the platform.


You can not receive many hats because the system sees it as an abuse and therefore you can not no matter how original and excellent your work is to promote your content and request support from your friends, personally I think this is very bad, because as it is the chain of blocks STEEM, the first thing the users is to promote by all means our content and seek support even extraterrestrial so to speak, I think that their system ends up benefiting then a dome and closed group that they control. Its interface is not very friendly but I must note that it is very novel has some interesting commands, but when you publish your content does not finish convincing you, since this platform only supports HTLM codes and we do not all know or like to use HTLM. Another thing that I don't like very much is that they don't have a room on their server where you can promote your content and see others' content, I think that beyond their healing method is through a bot should give us the ability to promote our content in a room. I will continue using this platform because I like to share here my artistic and creative content, however I am more and more disappointed with its operation, I hope that some users realize that some do not see things as they see them and that they take into account the suggestions that at some point we can make.
---

---
Some curious facts about the nTOPAZ: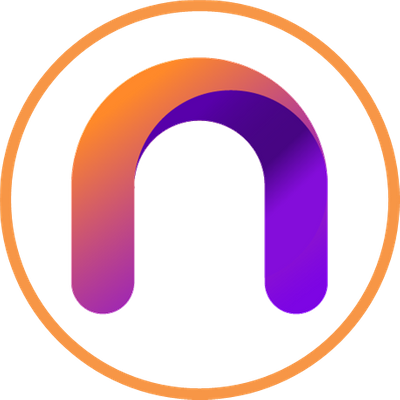 It is a platform for artists, cartoonists, photographers and people with artistic skills.

It has a voting system based on the amount of support (hats) that users can give you.

They have a rare token that you earn by completing your profile, or when you win some of their contests.

The upvotes are called "hats" I have no idea why, but I find it a very curious detail.

You can promote content from other artists through the [C] category.

Conclusions
nTOPAZ is a platform that according to what I have read is intended to be the number 1 community for artists within our chain of STEEM blocks. It is a very new platform that has made some extensions to the content that make coverage, previously called Artisteem which seemed to me very attractive to that name, but after the update they did during the month of December changed its name and interface. Personally I'm one of those users that I love to scrutinize and revise each complement, feature and functions of the applications, since its update nTOPAZ stopped being what it was for me (is a very personal opinion) I think that its developers should make some changes and consider a new system for promoting and curing its content. Like many other applications, this one has its pros and cons, and it is up to its responsible to take into account the opinion of its users or not.
Personal Rating
I have some months publishing my content in this platform, I consider that they should make some structural changes, I can describe my experience as a learning as it is a somewhat confusing platform that not all users understand so easily, starting from my experience for now I give you 3 of 5 stars, I hope that over time they realize that they must make several changes.


---
---
---
---

#NTOPAZ Social Networks
Website: https://www.ntopaz.com/
---
See you in a next delivery
Thank you for reading
*****
Mars