5 Players Officially Left Chelsea, Diawara Moved to Rome, Zina Changed the Number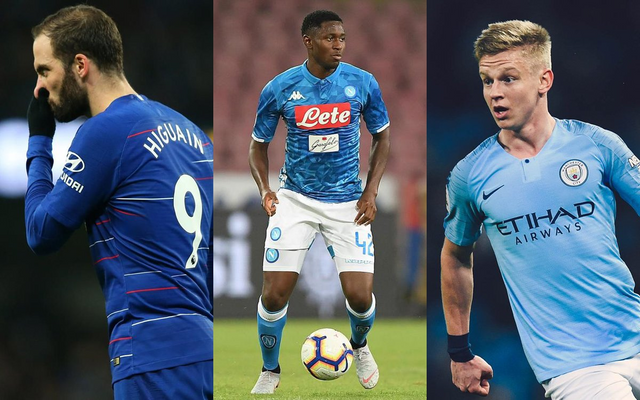 Chelsea: 5 players out
Gonzalo Higuain, Gary Cahill, Rob Green, Eduardo, and Kyle Scott officially left Chelsea.
Higuain arrived in London in January and played 18 games and scoed 5 goals. In his loan agreement, it was stated that Chelsea has the right to extend the lease for another year for 9 million euros or buy Higuain for 36 million. But Chelsea decided not to renew the loan. Gonzalo himself hopes that he will be able to start playing again in Juventus under the leadership of Maurizio Sarri, but, according to Italian media, the champion of Italy for the last eight years is not eager to keep it.
Gary Cahill spent seven years in the Chelsea 291 match (25 goals) and won eight trophies, becoming the team captain.
Diawara became a Roma player
According to Roma's official twitter, Napoli midfielder Amadou Diawara moved to Rome. The 21-year-old player has signed a five-year contract wit Roma, and the transfer amount was 21 million euros. Diawara partcipated in only 13 game in the last season.
Zinchenko changed the number in Manchester City
Ukrainian defender Manchester City Olexandr Zinchenko changed the number on his T-shirt. Now, instead of number 35 on the back the number will be 11, the official twitter ManCity reports.
---