While chilling on vacation we decided to take a walk just before a crazy thunderstorm (well we didn't know it will storm like it did, too used to Korean weather). Saw this strange little flower and just had to take a picture!
---
Kung-fu Pollination
I have no idea how it evolved to this, but the two sets of 6 protruding petals and little arms are amazing to look at. If anything I would love a timelapse of this little guy growing. Wish I could see it early morning when flowers are normally closed. Either way, I felt it was a cool find. =)
Does anyone know its name?
---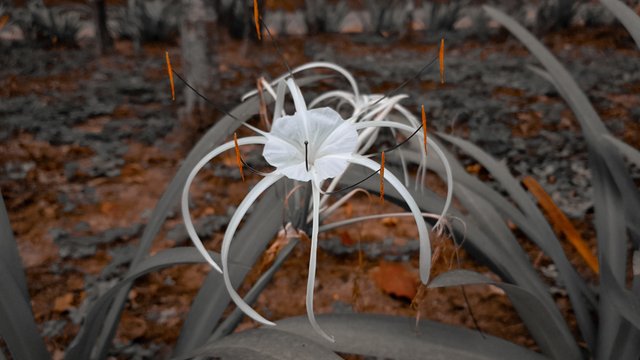 ---
Photo taken by me using the Samsung Galaxy Note 8
---

Qurator 3.0 - UPDATE POST - Guidelines | Registration Details | Tier Changes
Want to support the project?
Vote for @qurator as a Steemit witness on

Via steemit.com.

Via SteemConnect.
---
Thank you for reading! Steem on Steemians!