Sunday evening walkabout with a calming sky. What more can I ask for? The view from our city's observatory. Goin to record a nice timelapse of this awesome view this weekend. Let's hope I can get the same kind of cloud coverage.
---
Good night, Ulsan
---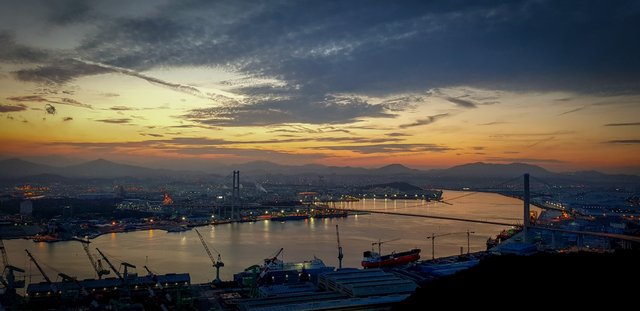 ---
Photo taken by me using the Samsung Galaxy Note 8
---

Qurator 3.0 - UPDATE POST - Guidelines | Registration Details | Tier Changes
Want to support the project?
Vote for @qurator as a Steemit witness on

Via steemit.com.

Via SteemConnect.
---
Thank you for reading! Steem on Steemians!