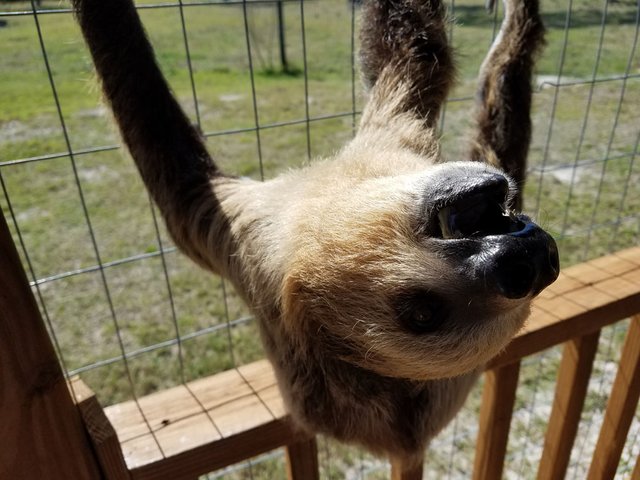 ---
We recently made the trip over towards the east coast of Florida to shoot a couple outdoors segments at an exotic wildlife ranch about 30 minutes outside of downtown Orlando. The main draw that brought us here to shoot some segments for TV was definitely the slow-moving sloths. I had only previously been up close to a small baby sloth at a different wildlife park so this was the first time I was lucky enough to have some face time with a full grown adult sloth.
---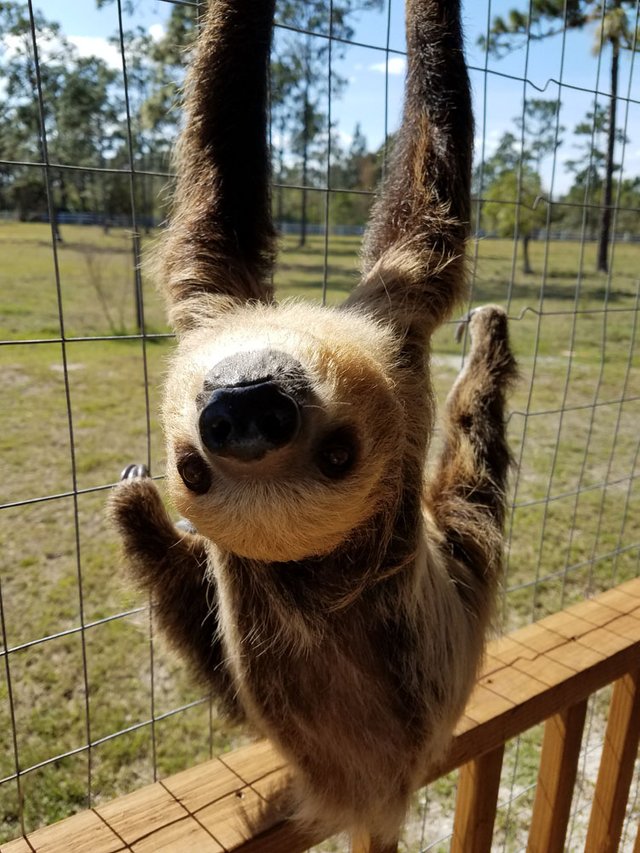 ---
After some fun with the sloth, we ventured around the rest of the park to get some b-roll footage of all the other animals to use in a montage for the sloth segment. When I stepped into one of the enclosures to get some video of their muntjac deer, I quickly realized I had gained an assistant...I'm just not sure what I'll use to pay him for his time!
---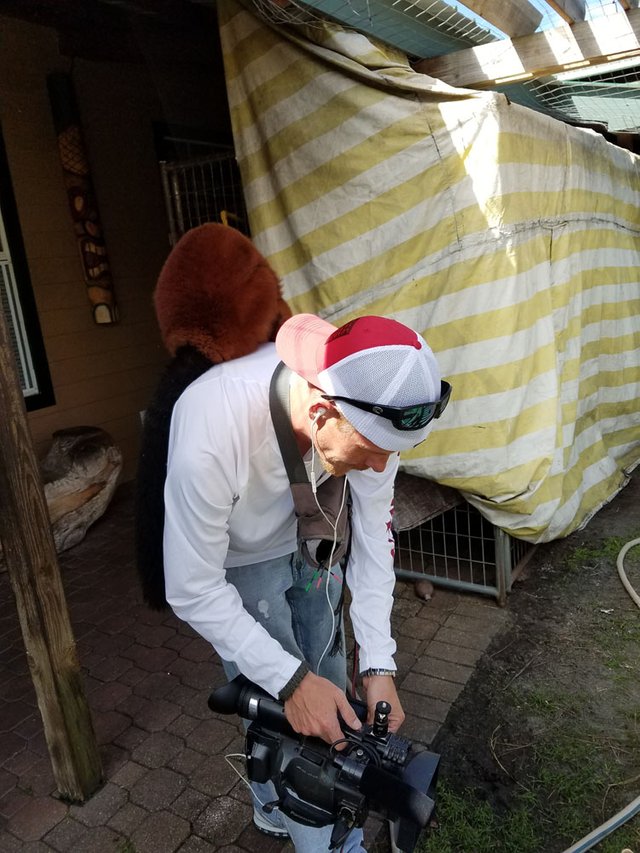 ---
This big male red ruffed lemur thought I would make a nice perch for him so he jumped on my back when I bent over to get a low shot of the tiny muntjack. Lemurs like to perch on the highest point possible and I guess that was me while I was in there. The red ruffeds tend to be a bit more aggressive than the smaller ring-tail lemurs but this dude seemed pretty chill. I'm just glad he didn't relieve himself on my back!
---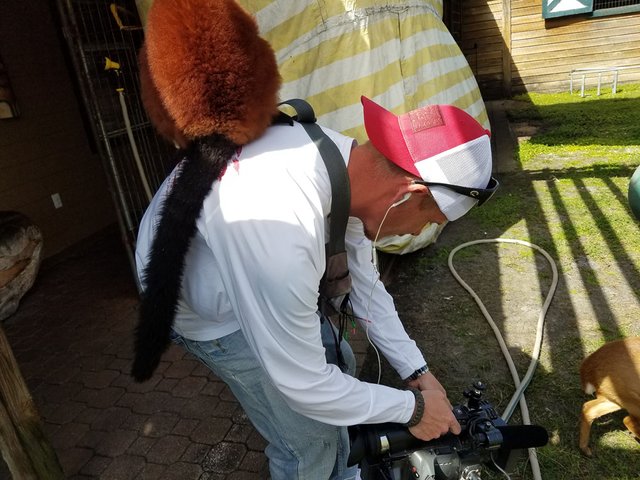 original photos captured with Samsung Galaxy S7- ©2018
---
Thanks for stopping by!
follow me @liberty-minded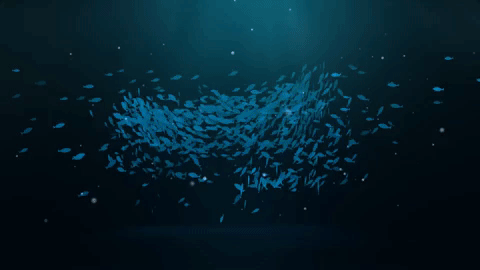 #thealliance
#steemusa
until next time...