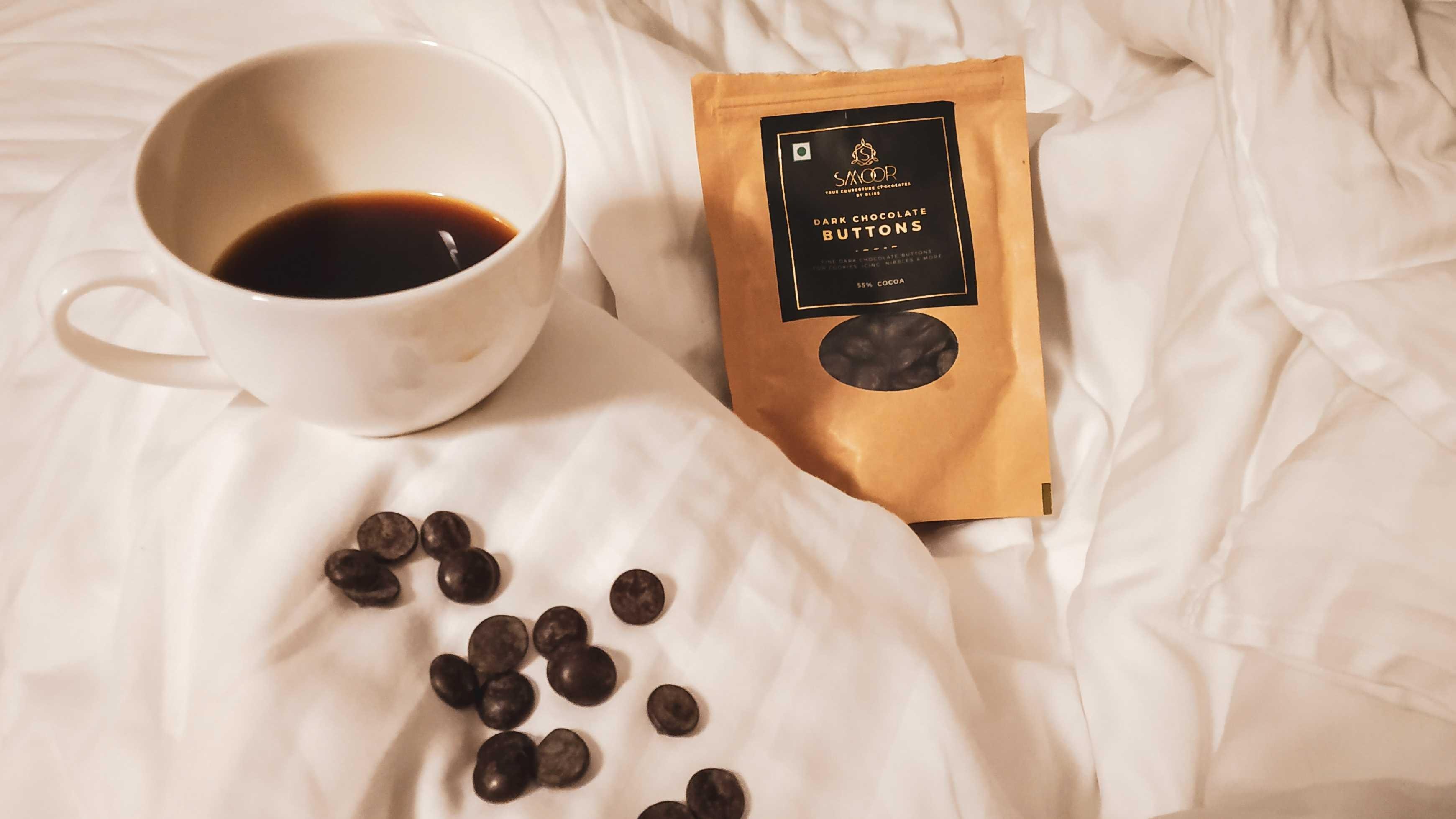 A couple of days ago I was in Bengaluru for a show. On the way to the hotel I got these mouth watering dark chocolate buttons.
I love dark chocolate. 🍫
I also love coffee.☕
So I decided to do this at the hotel room. 😄
I took the rest of the packet home for my son. He loves them too ✨
Smoor has delightful chocolates as well as cakes. Last time I had it was again in Bengaluru for a friend's birthday.
I don't know if they have outlets in Mumbai or Pune.
I should check that out.
What about you guys? You love dark chocolate?
Let me know in the comments.
♨️ STEEM ON ♨️
---
If you like my work, please UpVote, ReSteem and Follow me @hardikv
---

---

---