So one of my favorite coffee shops is in downtown Littleton. I do love chocolate!!!! Who doesn't. I mean really who doesn't. I would love for you to explain to me how you don't love chocolate. Just kidding....
Welcome to The Chocolate Therapist....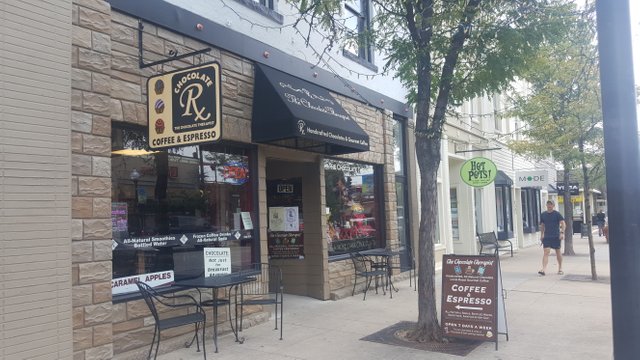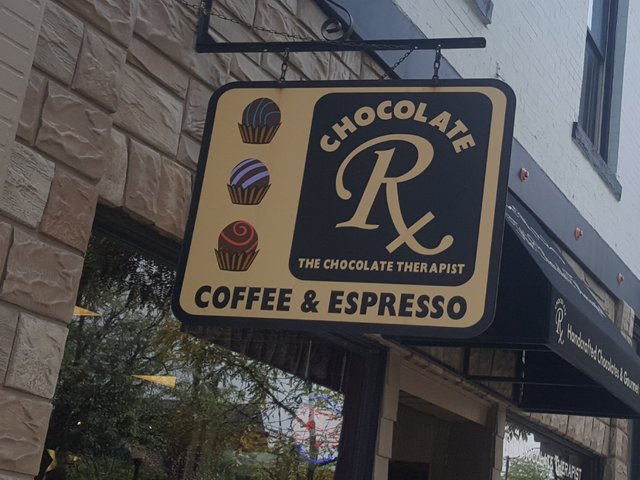 This a small local coffee shop that specializes in chocolate. They make everything on site. As I sit here the owner and her team of three are having a sales meeting talking about how many rounds of this and that they need to make for the christmas season. One lady said "I think we need 5 or 6 rounds a day. We just have to suck it up and make more."
This store has samples of there different products everyday.
I tried the cayenne coffer beans. I love coffee and spice.Awresome but yes hot.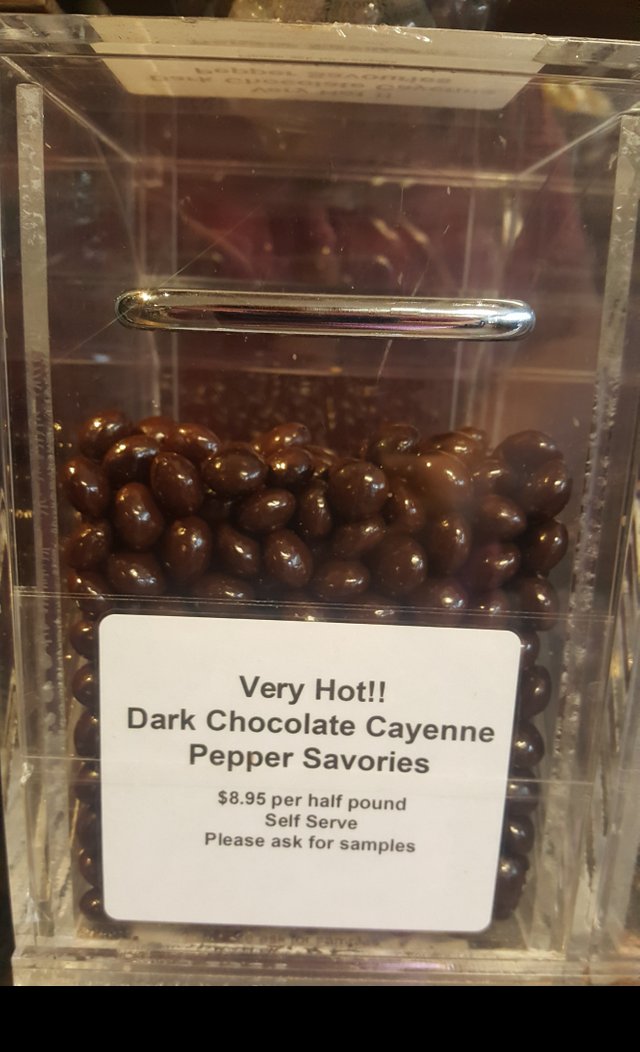 This shop also does a lot of classes and teaching about what to pair with different chocolates.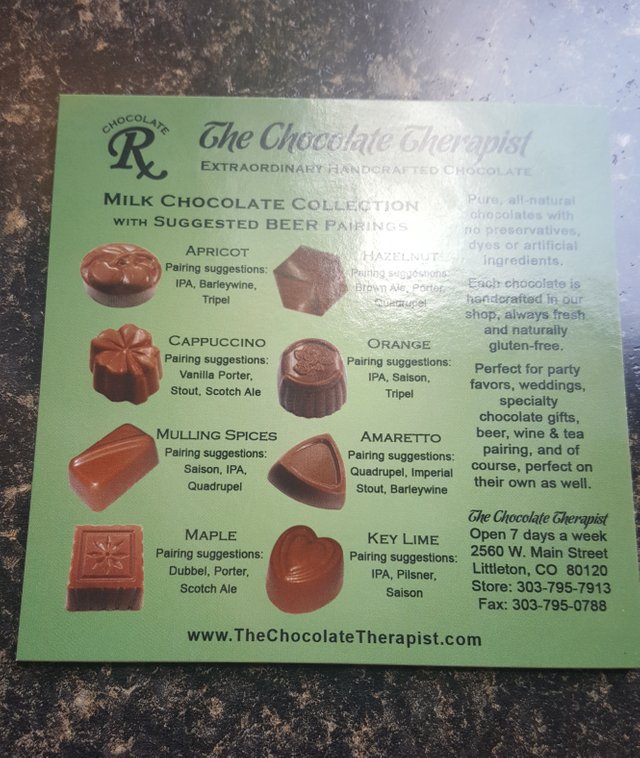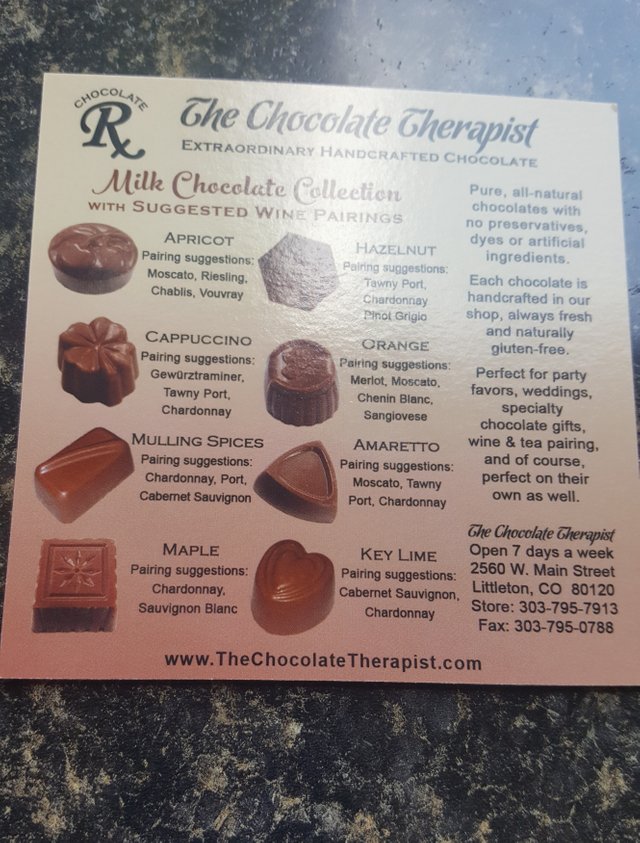 I have to say I'm not really a big mocha fan. I'm not a big hot chocolate fan either made with that powder stuff. This is the only place I get a mocha because they use real chocolate. The mochas are out of this world here. If you are in downtown Littleton stop in and try it.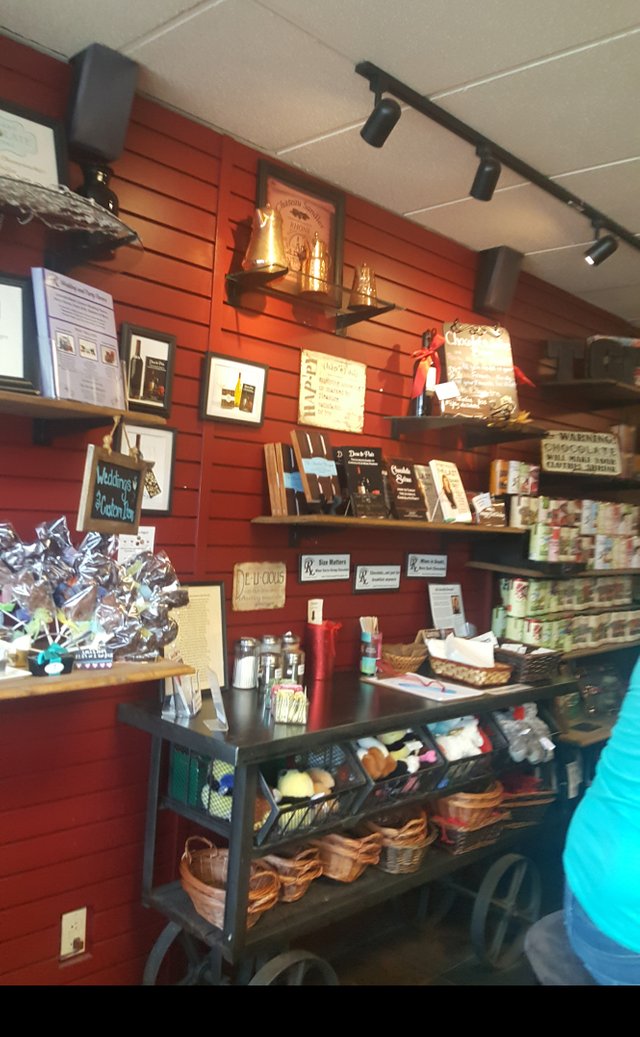 Just a fantastic little shop with people that care.