Lot's of Projects in Smart Media Group. Rainier Avenue Radio, Five Star Entertainment, Community Growth Project, Team VG, Comedy Show, And More!!!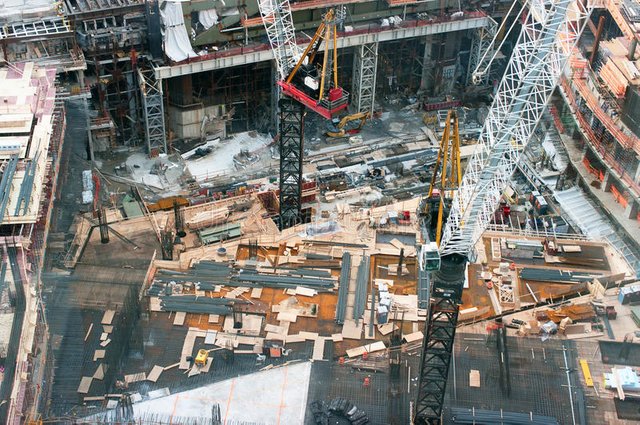 I have been heavily busy with the @smartmediagroup project and a lot has been happening. Come and be a part of the many projects that are in this movement.
Projects
Rainier Avenue Radio
I was fortunate enough to cross paths with @rainieraveradio and he shared with me that he was looking to grow their Seattle-based Radio service audience on and with the Steem platform.
Rainier Avenue Radio is an independent media resource which provides opportunities for the communities of Rainier Valley to engage with critical issues, compelling stories, and quality entertainment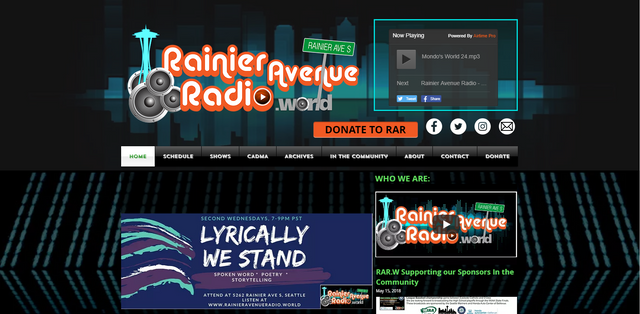 https://rainieravenueradio.world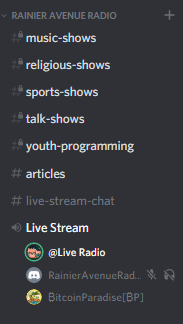 Also, enjoy the live radio broadcast from Rainier Avenue Radio in the SMG Discord server.
I set up and maintain at my own expense, a separate server to provide a live broadcast 24/7 in the SMG server.
Join the server to find out more and check out the latest post from SMG here:
https://steemit.com/rainieravenueradio/@smartmediagroup/seattle-based-radio-streaming-service-rainier-avenue-radio-joins-us-in-smart-media-group
@rainieraveradio is working on Steem exclusive radios shows and more. Stay tuned!!!
https://steemit.com/@rainieraveradio
Five Star Entertainment Group
Current Artists on Five Star Entertainment Group
@fivestargroup
is continually supporting music and entertainers on Steem and still working on building the record label.
---
This project has been going with @youngogmarqs has been representing FSE with his "Weekly Bars" freestyles.
You can find more of Yogi's "Weekly Bars" on his blog https://steemit.com/@youngogmarqs.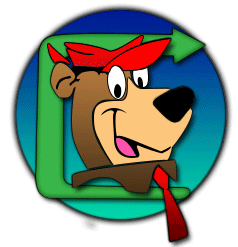 Yogi also has started his own resteem service called the "Yogi Resteem Service". You can find out all the details here:
https://steemit.com/resteem/@youngogmarqs/introducing-yogi-s-resteem-service-by-youngogmarqs-a-profitable-resteem-service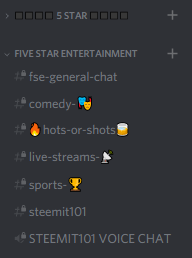 The FSE Community Discord server recently went through a "rebranding" to Smart Media Group and FSE still resides within the SMG Discord Server.
You can find original music, vlogs, and more on all the artists with the latest updates for the FSE project through their blog and in the Discord server
https://steemit.com/@fivestargroup
Community Growth Project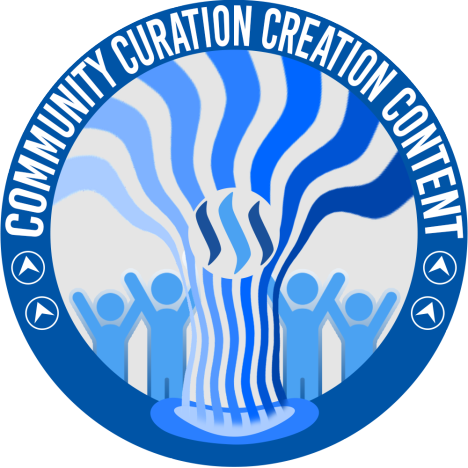 Community Growth Project:
The Community Growth Project is founded by @cgbartow and it is to:
highlight and spotlight people and communities using the Steem platforms. Everyone has a voice that needs to be heard, a vision that needs to be seen, and an idea that needs curation. The Community Growth Project is here to provide sound, sight, and curation for people and the communities of Steem no matter how big or how small.

Mission
To give every person voice an ear so that voice can be heard, to give every person vision eyes so that more can see, to give every person's ideas a platform that more can be shared.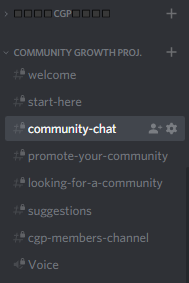 I was also fortunate to cross paths with @cgbartow as part of his CGP initiative, he goes around communities and projects and gathers information and decides whether or not to support and promote them.
It is great what he is doing with his project for other projects and communities.
After some great conversations with him, he also decided to become a part of SMG's Social Media Team and will be helping communities and projects expand their presence on other platforms. This part of SMG is in its early stages and there will be more details soon.
Comedy Show
One of the moderators in SMG @artakush and comedic vlogger @myndnow a.k.a. "Winny" teamed up together to form their project @comedyshow. As Artakush would put it, they started the project "from the bush".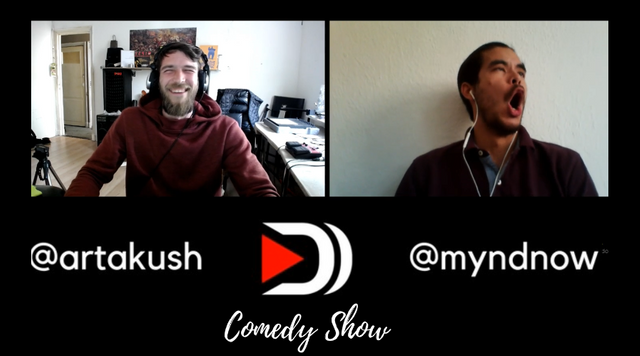 Their mission is to bring joy and laughter to anyone that view their content and they will be doing all sorts of funny stuff like making comedy skits, watching videos, etc.
Join them by requesting a scene, a theme, a song? perhaps...anything. They are there to entertain you.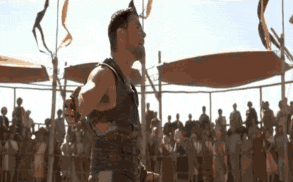 Source
Check out their "pilot" livestream on Dlive here:
https://dlive.io/video/comedyshow/f82fe533-59e1-11e8-9a73-0242ac110002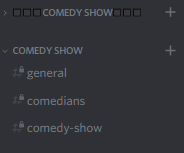 You can also find Discord channels for @comedyshow in the SMG server.
Here you can get the latest funny updates and a place where comedians can gather to help make this platform a fun and entertaining place to be!
Team VG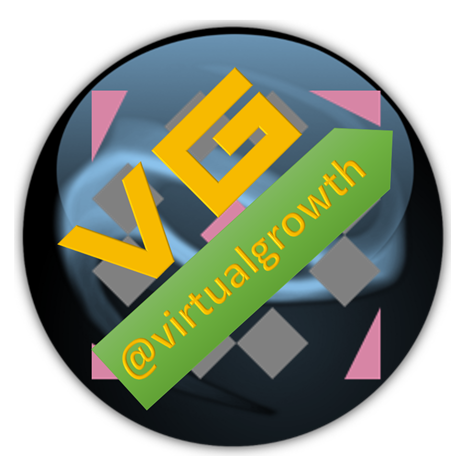 @virtualgrowth has been traveling to crypto-currency conferences all over the world and busy with so many projects in the crypto space.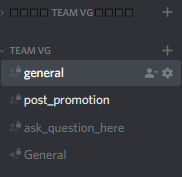 Team VG Discord channels can be found along with the rest of the communities and projects in the SMG Discord Server
You can get the latest updates from VG himself as he's traveling or hitting the tables in Vegas 😛
https://steemit.com/@virtualgrowth
Bumper Upvote Service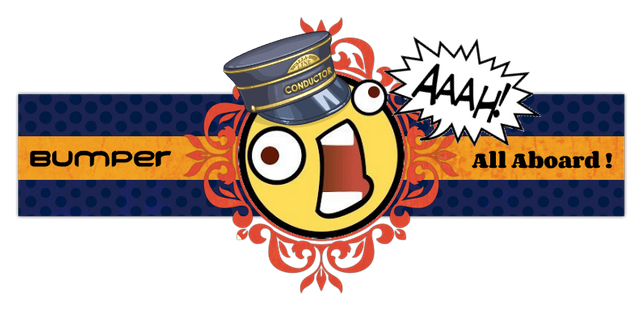 Unfortunately, the @bumper Upvote Service has come to an end and will be on hold until a decision is made to rework the service.
@gyzimo has been running the service for some time but made the difficult decision to stop the service for the time being.
You can get the full details here:
https://steemit.com/bumper/@bumper/bumper-update-the-future-of-bumper-switching-gears
SureShot Bid/Upvote Service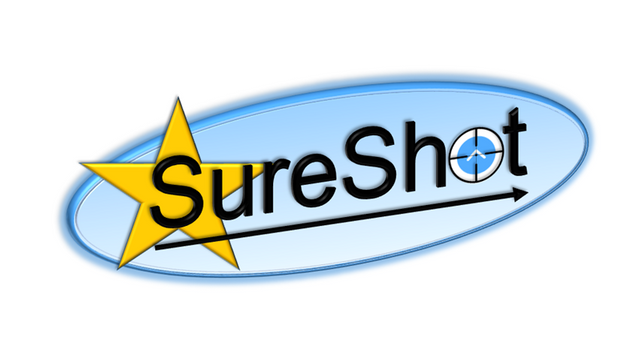 The @sureshot service has been helping support the @smartmediagroup project and a portion of the funds generated go to supporting projects in and out of the SMG project. Created the @sureshotfund to show better transparency on funding for projects.
There is now a daily reward plan for delegators to the @sureshot service. The minimum delegation is 1k SP.
This project is continually working to improve post promotion.
Find out more details on the latest post here:
https://steemit.com/update/@sureshot/sureshot-project-bid-bot-service-beta-update-05-11-2018
Block-Buster Witness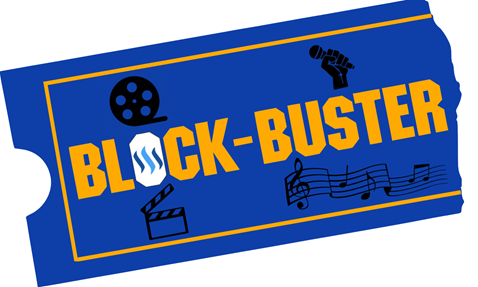 @block-buster witness has been up and running for almost half a year and without really any hiccups. The witness is supporting projects, music, and entertainment on the Steem blockchain. @mrviquez and I are continuing to find new ways for continued growth in userbase, projects, and adoption.
Check out the latest post here:
https://steemit.com/witness-update/@block-buster/block-buster-witness-update-15
Stats
To vote, use the link above, and go to the bottom of the page, and enter block-buster into the box and click the VOTE button: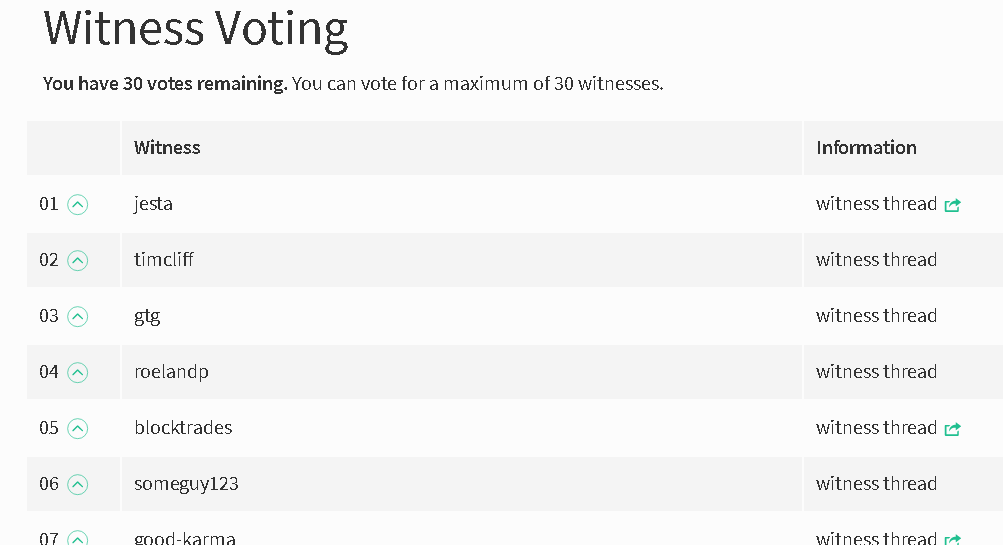 Follow @smartmediagroup and join the Discord server to learn more!!!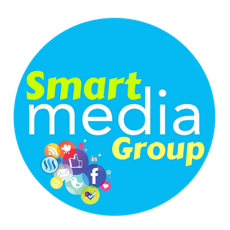 Image Source