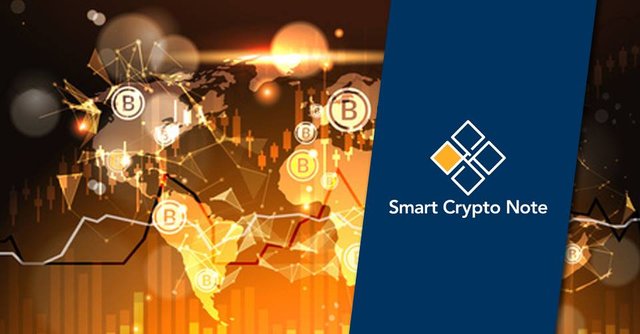 Hey, dear Steemies,
Now I tell you why I'm here in Greece! Well, this is a one-week holiday with some learning and work, connecting the pleasant with the useful.
I got involved in this system last autumn, when I saw it was a great opportunity but I had very few information about it, so I didn't build my community yet. Then, when I was told I could travel to Greece if I fulfill some simple conditions, I began to work, introduced the platform to some people and they registered soon.
Travelling, accomodation and education for our group is totally free, only food and facultative programs cost some Euros per day.
You have the right to ask what this is, why is it good for us. We are building a community where the members use cryptocurrencies to buy or sell goods and service in our inner market, and then, if the system will be strong enough, bigger companies will join us, and one of our four cryptocurrencies will enter the outer market.
So, what is this?
Smart Crypto Note (SCN) is an open platform where anyone can issue their own, new generation, secured digital currency.
The first such currency in the SCN system is CoverNote (CN).
CoverNote is supported by three other digital payment devices: HARD, BitHard (BTH), and CovercasH (CH).
The SCN's relationship with the coin world is provided by CoverCoin.
FReeHard (FRH), a free of charge of 0.04 BTC, will be credited to the user's wallet (ie 4 percent of the current BTC / BTH rate). In addition, a premium FRH 200 appears on the premium, which will be transferred to your wallet if 21 new members register on his / her invitation.
After verification, FReeHards are transformed into HARD, while 200 CoverNote (CN) is released as a new gift for the system. (CoverNote issued, but not used, is most comparable to a credit line for a bank account with no cost or other implications - until it is used.)
In this way, the digital payment instruments received as a gift allow the user to try the SCN system without risk.
IMPORTANT!
FReeHards and HARDs can be fully utilized within 90 days of registration, then limited to 8 days, and will expire on Day 99.
CoverNote can be used within 5 years of its release. If not used, it will expire after 5 years. If used, the debts of the CN must also be settled within 5 years of the issue.
To be continued!
For more info, please write to my e-mail: [email protected]
---
---
You can also find our app in Google Play (just type smart crypto note)
After registration, you must verify yourself with your identity card and address card, plus a selfie with your identity card and with a paper with the current date (e.g. 12.06.2019) and the world SCN. Verification is necessary for your safety. Of course your data will never be disclosed to third parties under any circumstances.
---
---