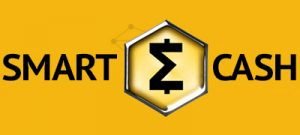 Smart Cash has always been a very interesting concept to me. I love the way they've branded there project and It does offer a unique economy. I've been waiting for this coin to finally start getting some attention and it seems that it has finally arrived. !
Japan has embraced smartcash and now offers its users the option to buy it with credit cards through Changelly.
The smartcah team has recently tweeted "We are thrilled to release our send by SMS web wallet feature. Sending SmartCash has just become easier and more accessible"
It will be very interesting to see how far up the CMC list it will go this year. I suspect we will see some healthy growth from smart cash in the second half of 2018!