Smartcash - Now Is The Time To Buy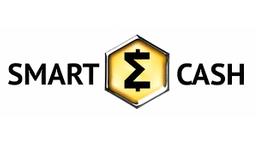 Over the last few weeks we have seen a gradual decline in value in the cryptocurrency markets, and this has also affected Smartcash, to the extent that this humble little crypto now represents the most amazing value when the next breakout occurs to the upside.
Want to double or triple your money in a matter of weeks?
Nobody can promise that, but when a penny crypto like Smartcash dips below 5 cents to the USD, territory it hasn't visited for a long time, there is bound to be pent-up demand that unleashes itself and pushes this coin back into double digits in a short space of time.
As I have posted before too, there are other ways to make lots of Smartcash without investing a cent of your hard-earned fiat currency. Go to @smartcash to find out how you can get paid 30 SMART per Steemit Post just for promoting this amazing crypto that just keeps on giving.
Alternatively, Smartcash is a great coin to trade against more established coins such as BTC. I personally use Crypto Bridge, which is a great decentralised crypto exchange, to slowly increase my Smartcash balance.
You can also join the Smart Rewards Pool to participate in Smartcash Smart Rewards if you don't have the 1000 SMART that would normally be required. Just browse through previous Posts on this Blog for more info about that.
For more information about how Smart Rewards works go to this page:
https://smartcash.cc/what-are-smartrewards
Here are some more useful links about Smartcash:
https://steemit.com/@smartcash
https://twitter.com/scashofficial