Welcome to SmartCash! - A Comprehensive Guide about how you become Smart!

During the past couple weeks, I have been introduced to the amazing community and project of SmartCash.
Admittedly, I used to solely mine it.. but the more I went in-depth in the actual content of the project, the more I started loving the project and the community!
In this guide I will try to compile the basics around SmartCash.
SmartCash is a community governance, cooperation & growth focused blockchain based currency & a decentralized economy.
The embedded features, such as the SmartHive, lets the community to share their ideas by proposals and create solutions that introduces new 3rd-parties and promotes growth of the project.
That is also one of the very unique aspects of SmartCash compared to many other cryptocurrencies..
The community has a lot to say when it comes to decisions!
Everyone is able to introduce their proposals and everyone with a coin is able to vote on them.
The amazing community and developers working on the project is a strong base for a prosperous future.
Here is some basic information about SmartCash in a few slides:
Below, you can see a summary of how the Block Rewards are calculated and how they are allocated.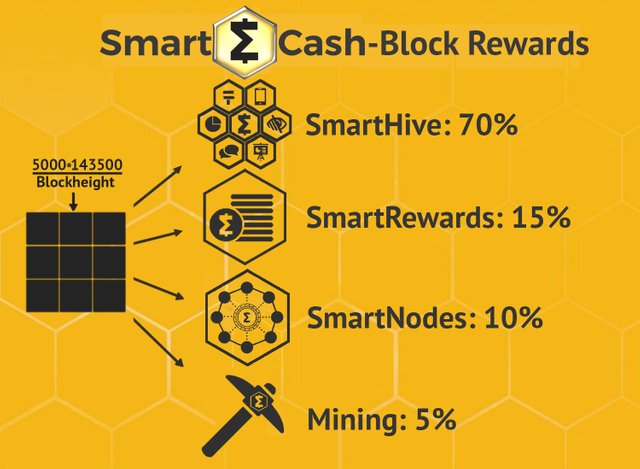 The SmartHive is one of the main things that makes SmartCash a really unique cryptocurrency!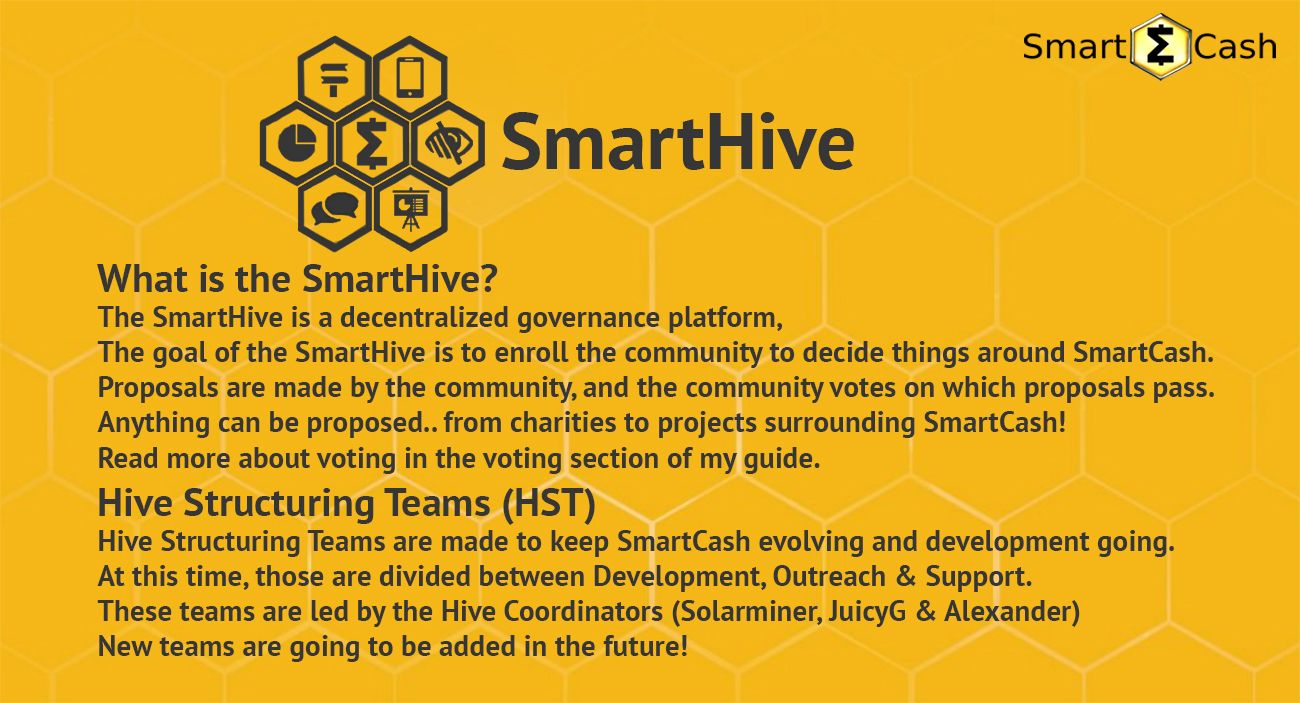 The voting system deserves an introduction and is definitely something to get involved with!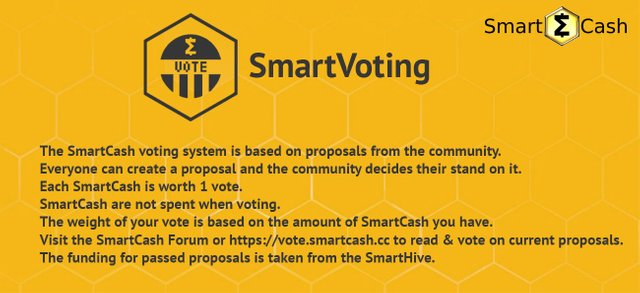 SmartRewards is a system that incentivizes and rewards long-term holding.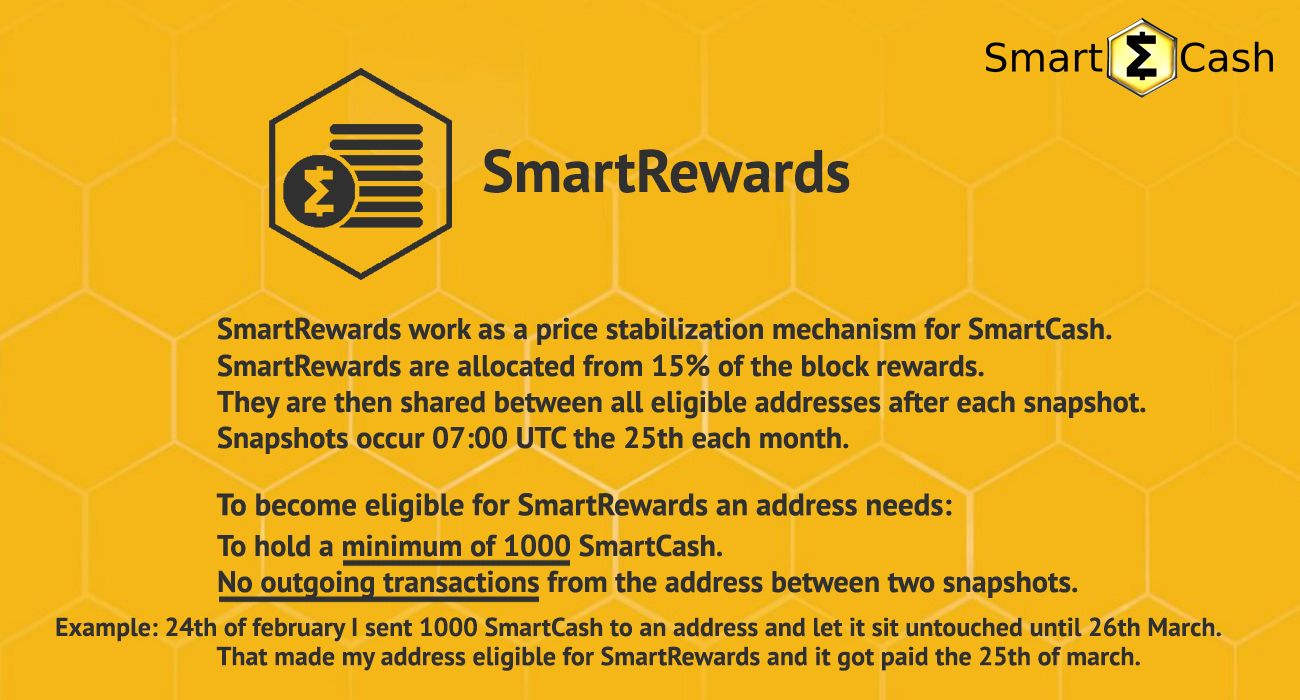 The SmartNode system was recently added and the rewards were rolled out at block 300.000! That was just a few days ago!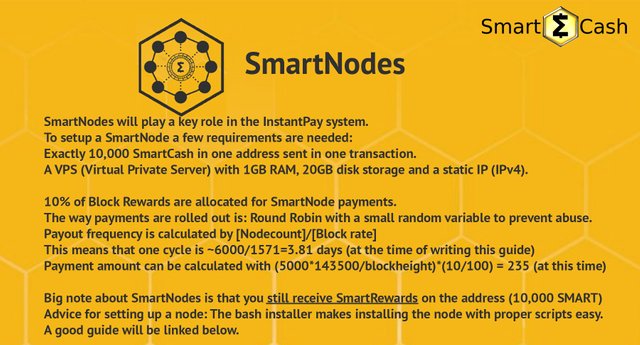 Mining and block information is also something important to learn about.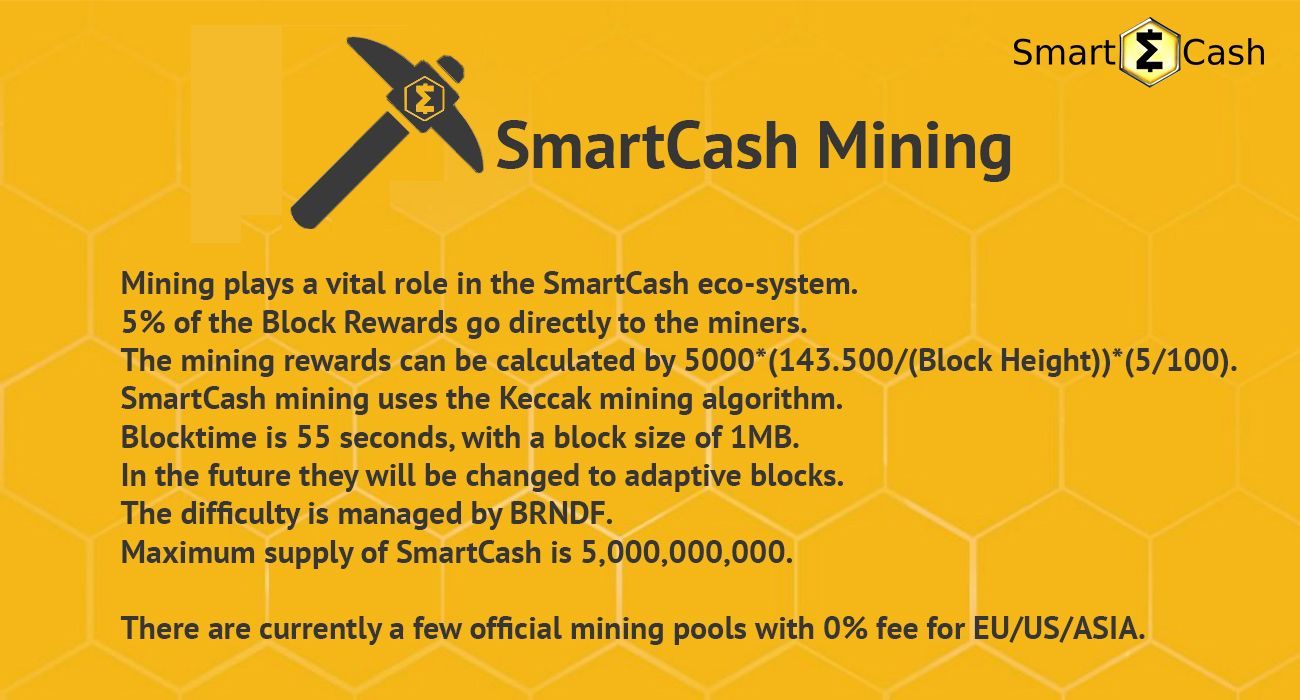 I tried to make a simple compilation of vital information for each pillar that supports SmartCash. But there is a lot more!
There are plenty of small projects under development.. such as InstantPay, SmartCard, Renew and more Hive Structuring Teams that will be created in a near future.
Those will tackle more interesting projects.
If you're interested and looking to learn more in-depth, visit: https://smartcash.cc/
SmartCash has a very user friendly approach.
That can really be seen in the Web Wallet, which is built as a bullet-proof solution for accessibility, user friendliness and speed.
Transactions are completed in the matter of seconds and when InstantPay will be implemented, they will be even faster! This makes SmartCash a perfect option for merchants.
The Web Wallet can also be used for voting, accumulating SmartRewards, saving contact addresses and more!
The desktop wallet is a solid, base wallet, which enables the creation of SmartNodes and more in-depth functionality.
One more thing to add about transactions are the really low transaction fees!
They are as low as 0.001 SmartCash on the desktop wallet and 0.002 SmartCash on the Web Wallet!
That equals to 0.00035$/0.0007$ (at 0.35$/SmartCash) per transaction!
This promotes SmartCash as a really viable solution for merchants and widespread use in different sectors.
The different wallets can be found here: https://smartcash.cc/wallets/
Talking about SmartNodes, by using this guide, you are able to create a SmartNode (Master Node) within the matter of minutes with help of the desktop wallet and a VPS from Vultr.com:
https://smartcash.freshdesk.com/support/solutions/articles/35000047674-guide-to-creating-a-smartcash-smartnode-vps-in-10-minutes-with-vultr
At the moment SmartCash can be purchased on Crypto-Bridge, HitBTC and Coin.Exchange.
SmartCash will be available on more exchanges soon!
If you want to mine SmartCash, you can find the official mining-pools here: https://pool.smartcash.cc/
There is also a good website full of resources, made by a community member called Bitcoiner. It is used for calculating SmartNode rewards, checking time until snapshots, checking the list of live SmartNodes and more. It can be found here: https://smartcash.bitcoiner.me/
If you have any questions, ideas or proposals, join our community through:
Discord:
Reddit:
Slack:
Twitter:
Forums:
If you liked what you read and want to credit me with a few SmartCash;
My SmartCash address: ShobqadWUjuBrKQmgKWcRgYaCnG41pr1pF
Thanks for reading and more importantly..
Welcome to SmartCash!