Princess of Hyrule / Drawing
ZELDA
---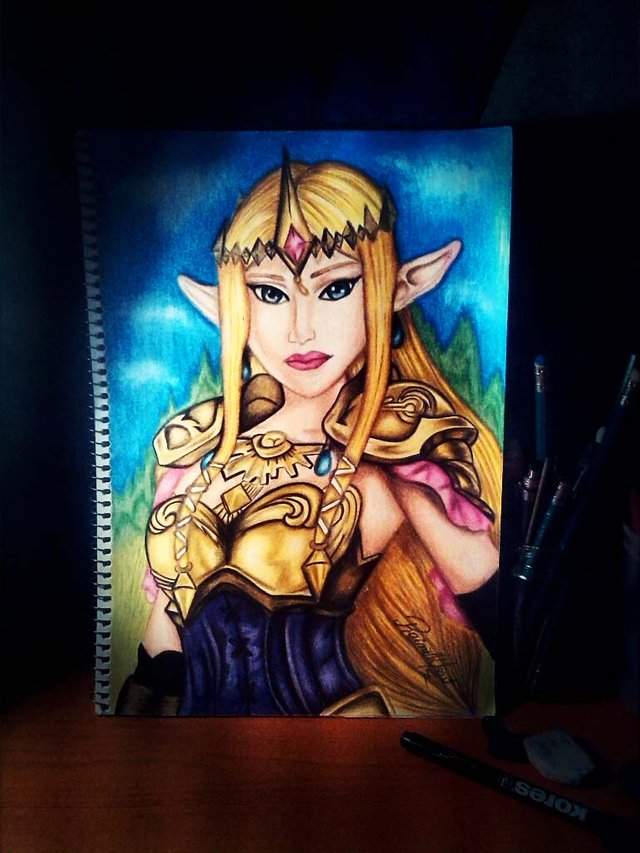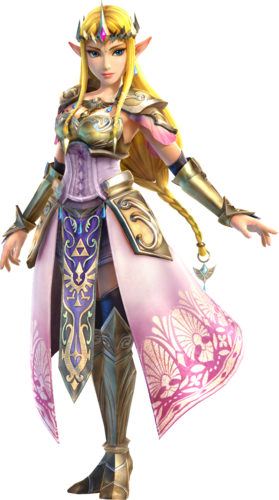 Who is she:
Princess Zelda (ゼ ル ダ 姫, Zeruda-hime?), The princess of Hyrule, is one of the protagonists and playable character of the spin-off between the saga of Zelda and the saga Dynasty Warriors, called Hyrule Warriors. It is about the young princess of the kingdom, beautiful but warrior, possessor of the Triforce of Wisdom, being thus one of those chosen by the goddesses.
His main weapon is the foil, which adjusts to his agile combat style, moving as if he danced. Through the foil is able to perform combos in which uses the magic of light, obtaining a more powerful result. Spells are also an option in their combos, such as summoning a symbol of the Triforce under the feet of their enemies, spraying them easily. The other weapon that Zelda has is the Batuta de los Vientos. With it he plays a melodious music with which he controls the winds, using these same ones to damage his enemies.
In his special attacks he uses an arc of light, which allows him to shoot arrows of light at his enemies from a distance. The impact is quite strong, because despite being a single arrow comes a large amount of magical power.
---

---
Drawing pad
Pencil
Draft
Moldable Eraser
Colors
Metallic colors
Extra thin black tip marker
---

---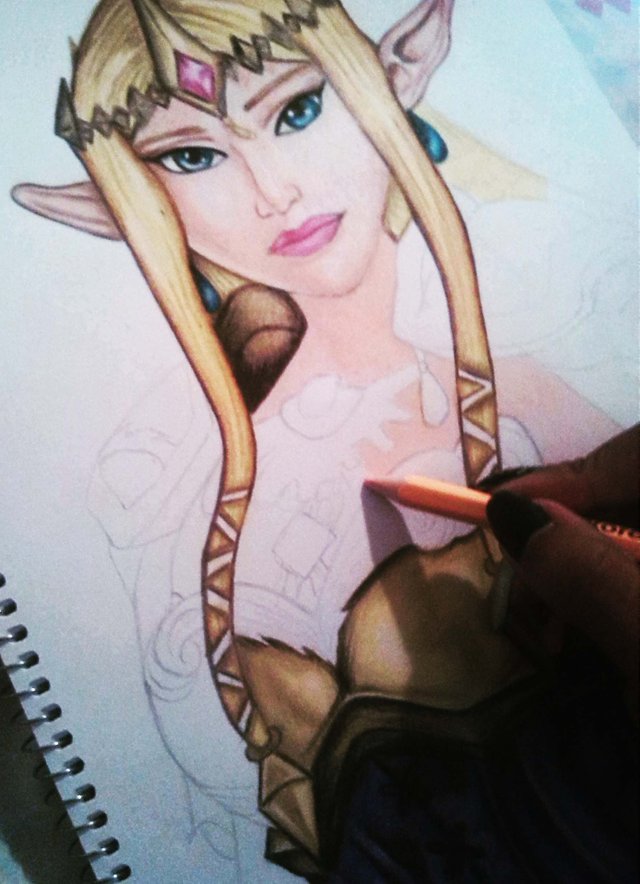 ---
To make the base drawing or the sketch use the help of an image but always giving it my personal touch since all the artists have different lines. well they say that we can know the works by means of the stroke, I think it is part of the personality of the artist.
---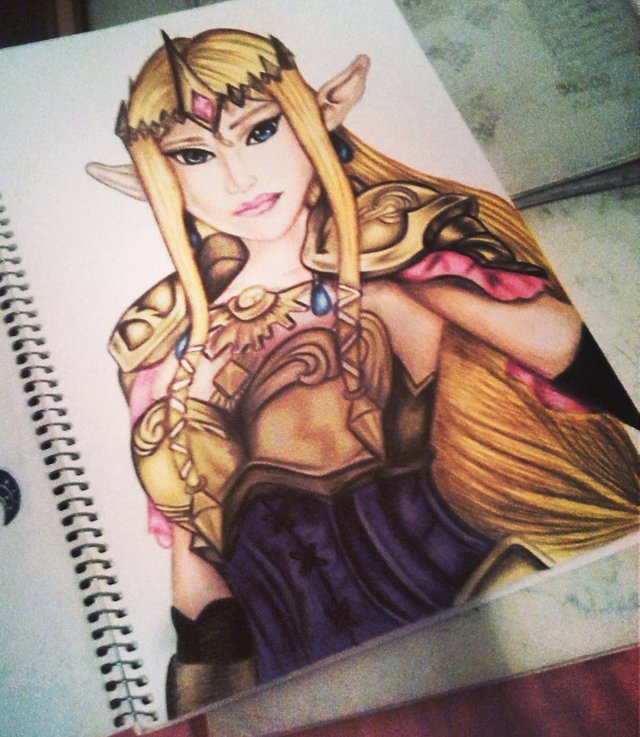 ---
Apply a good amount of colors to give many shades, many gradients, and give a realistic touch that is my style of drawing to customize it even more. Use metallic colors and deepen the shadows with a touch of marker to enhance the effects of the armor and apply many lights with a little eraser.
The background was completely improvised, with a little color and eraser I was able to achieve the final result.
---

---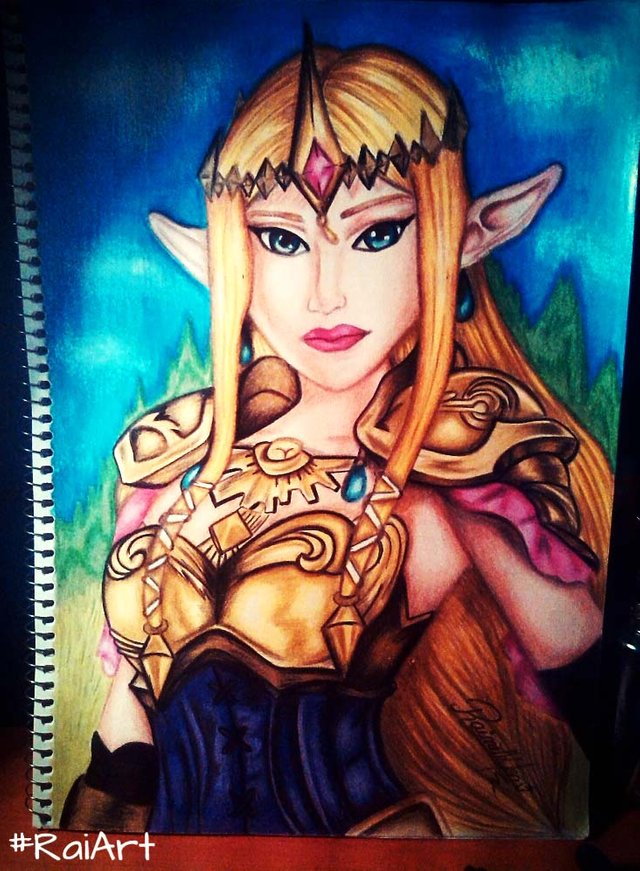 ---
and so, I hope you liked it.
---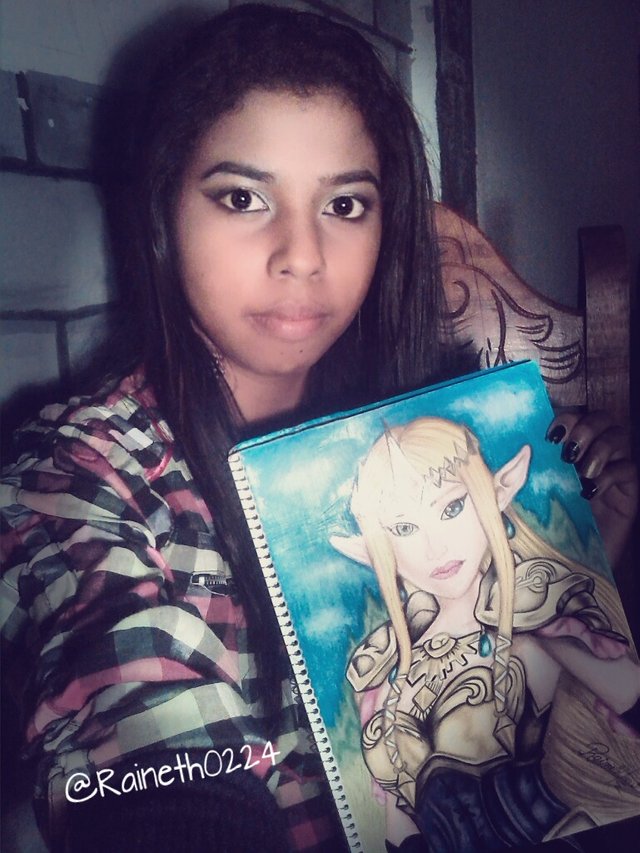 ---
Size: 29.8x21 cm
Duration: 2 days
Date: 10/25/2017
Author: @ raineth0224
---