Ślimaczyzm to wymyślona religia, której głównym celem jest szerzenie szeroko pojętej wolności.
Zachęcam więc do tworzenia autonomicznych stref ślimaczych w swoich domach, w miejscu pracy i wszędzie tam gdzie jest dużo zakazów, albo gdzie jest za duży pośpiech.
Przykładowe strefa z zlotu "Rainbow family" w Bieszczadach.
To taki tajemniczy ruch neohipisowski a może neoszamański, żyją w lesie i jednoczą się z naturą.
więcej informacji tutaj
Ciekawe doświadczenie polecam. W tym roku będzie międzynarodowy zlot.
Niby też chcą wolności, ale mają bardzo dużo zakazów stąd ta strefa.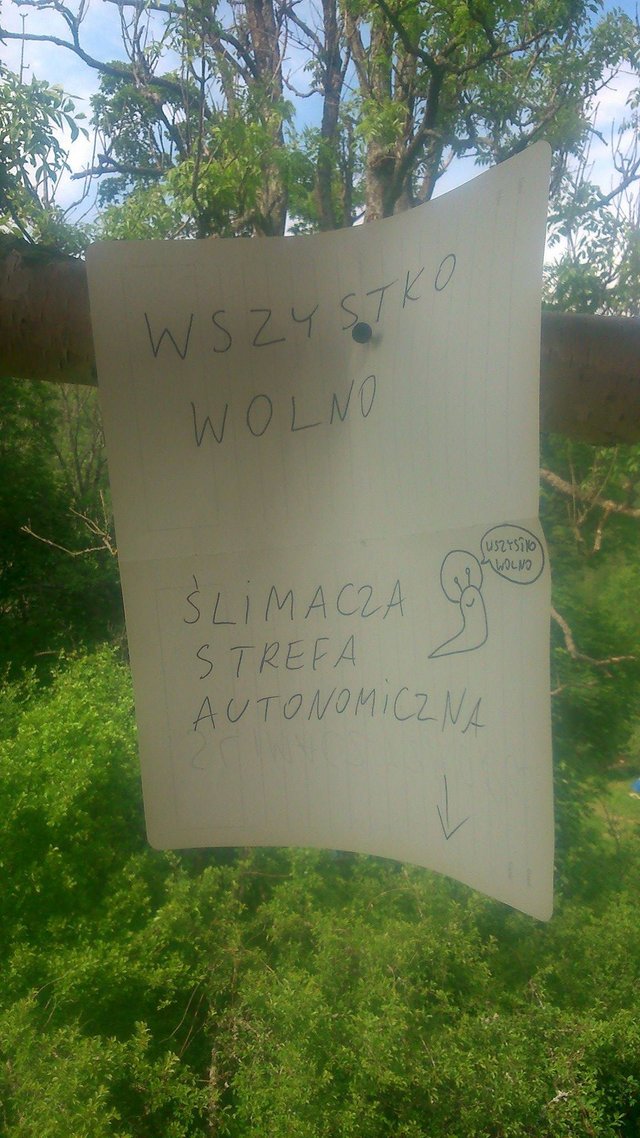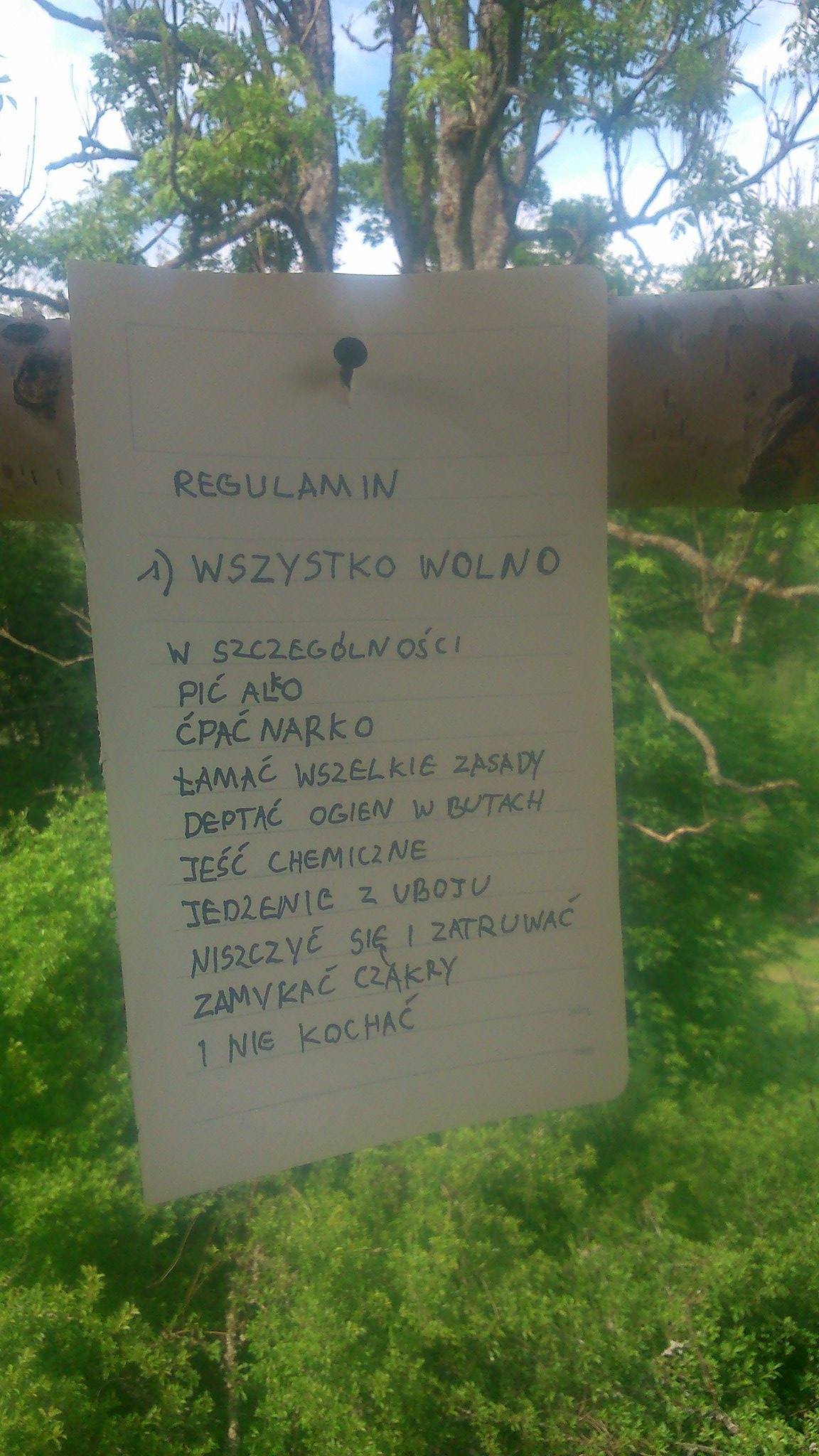 a to z restauracji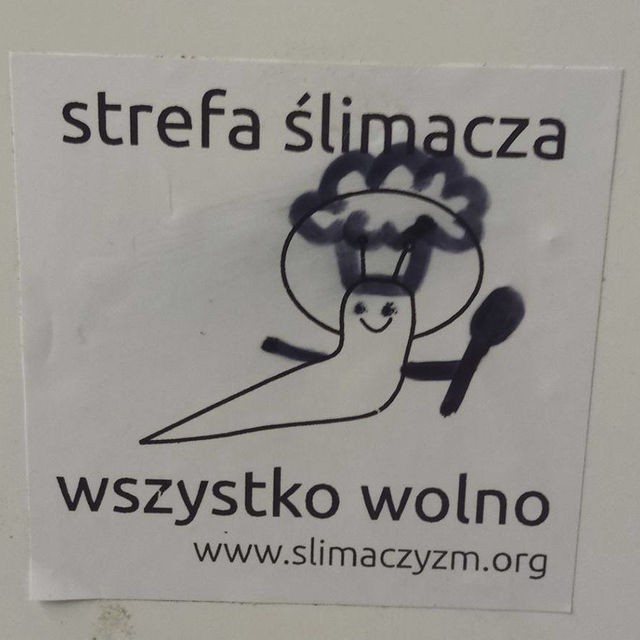 slow food