---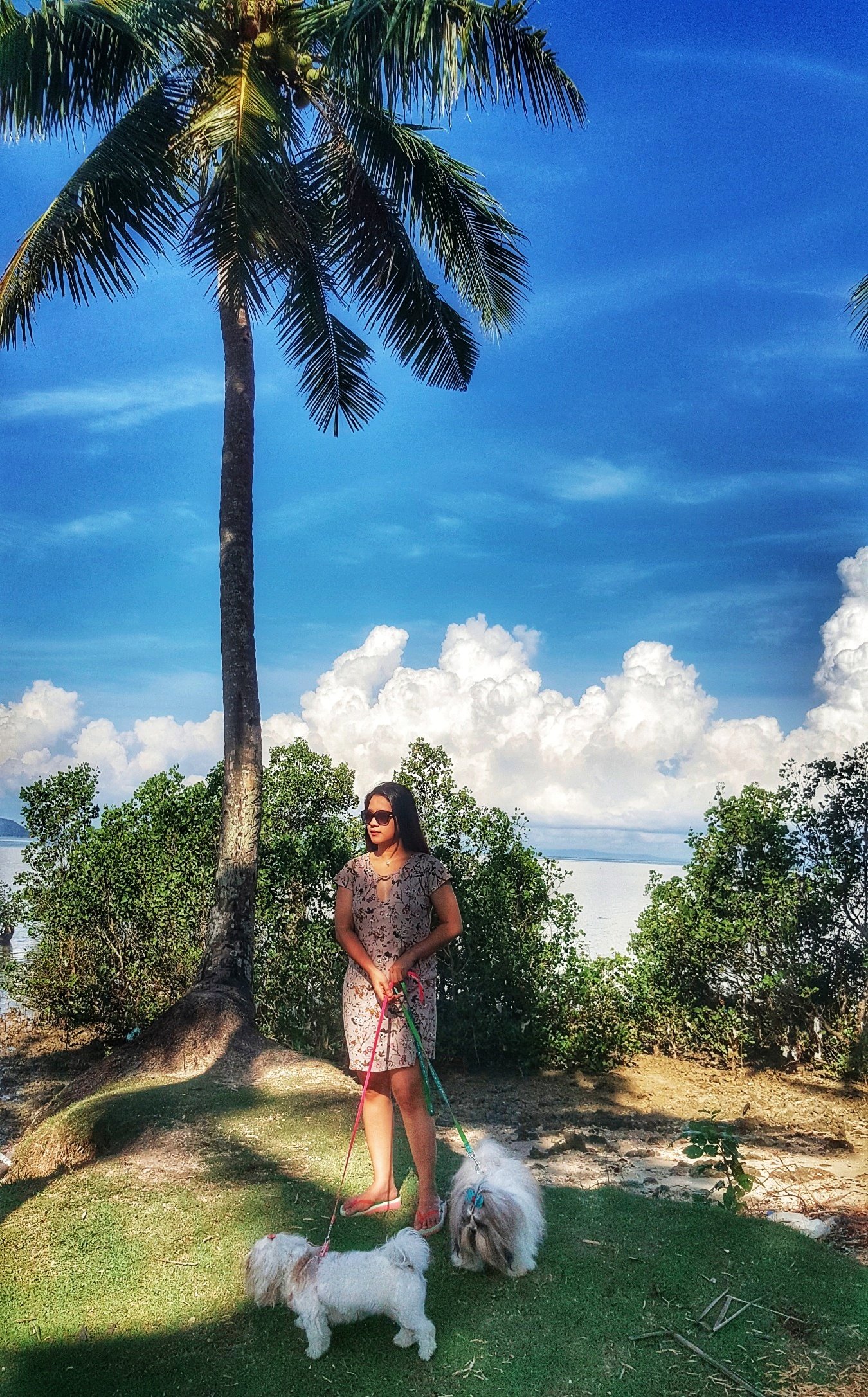 This picture will always remind me of my shih tzu dogs, Fiona and Fudgee's first time. It was their first time to travel, first time to swim in the sea and first time to visit my relatives in Bicol Province. It's not just a normal day tour because we spent eight hours in a car. I was so excited and at the same time happy for them thinking that finally they'll be able to experience the beach in my hometown.
So from Manila, we drove all the way to Sipocot, Camarines Sur. We left Manila at 7:00 am and arrived in Bicol mid afternoon of 11th of June 2017.
The clouds were extra beautiful that time. They looked like cotton that was within your reach, almost similar to the fluffy hair of my dogs. The weather was great and the sea was calm. The blue sky looked like it was connected to the sea and the water was crystal clear.
I really couldn't contain my happiness just by watching my dogs enjoying the beach.
Here are their other pictures during our short vacation. Enjoy!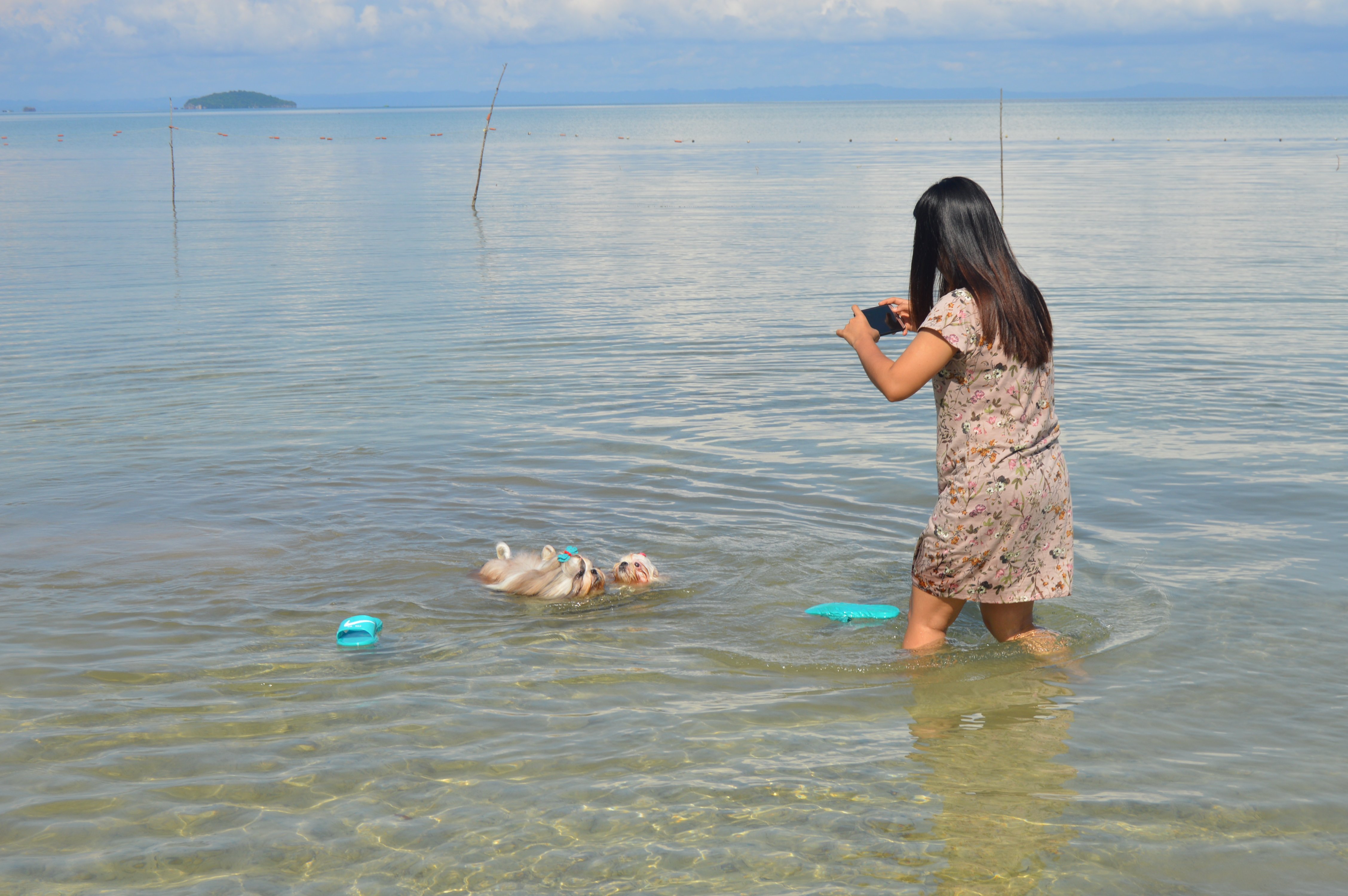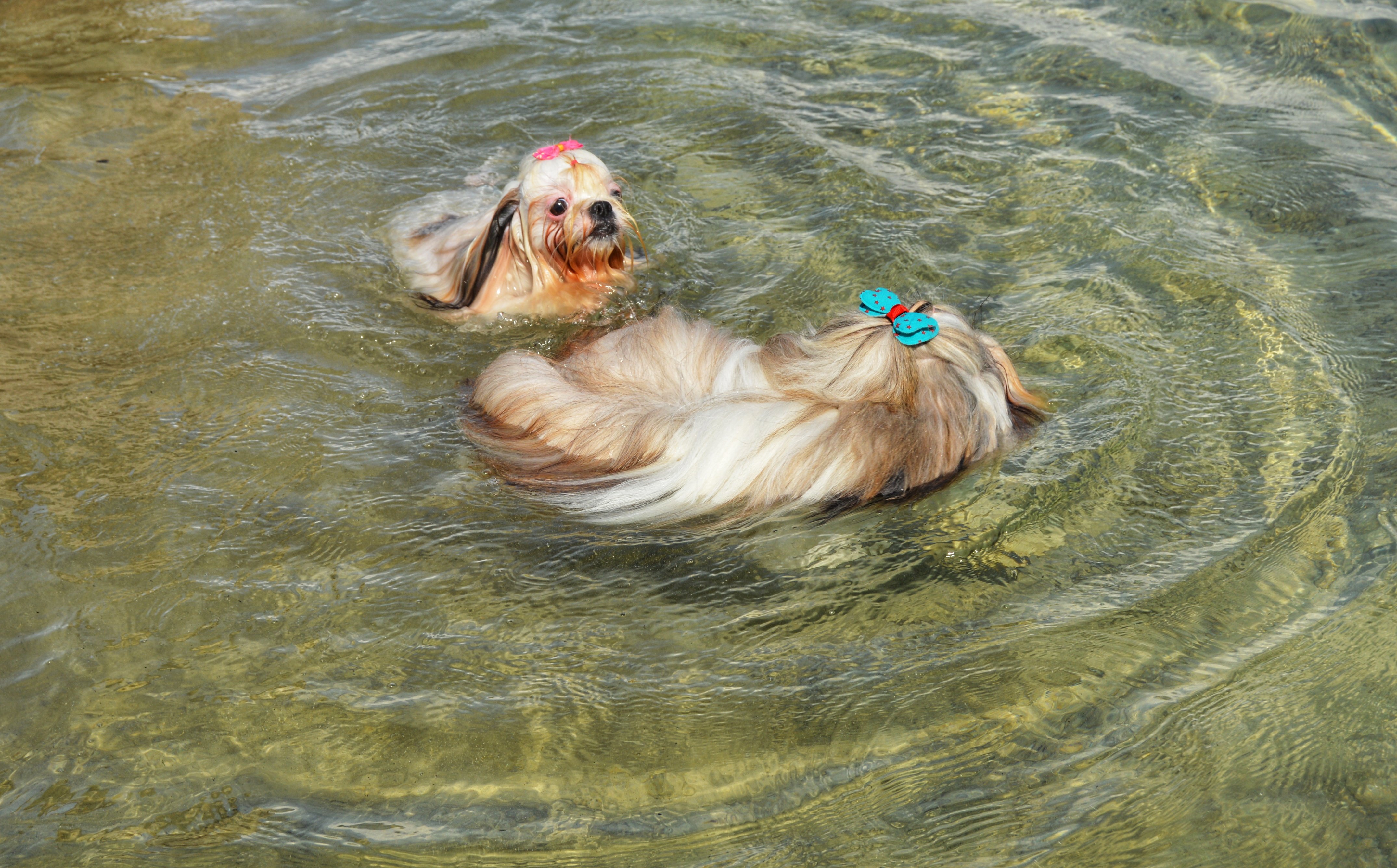 ---
| | |
| --- | --- |
| Category | Sky Challenge |
| Camera | Samsung Galaxy Note 5 |
| Location | Binahian, Sipocot, Camarines Sur, Philippines |