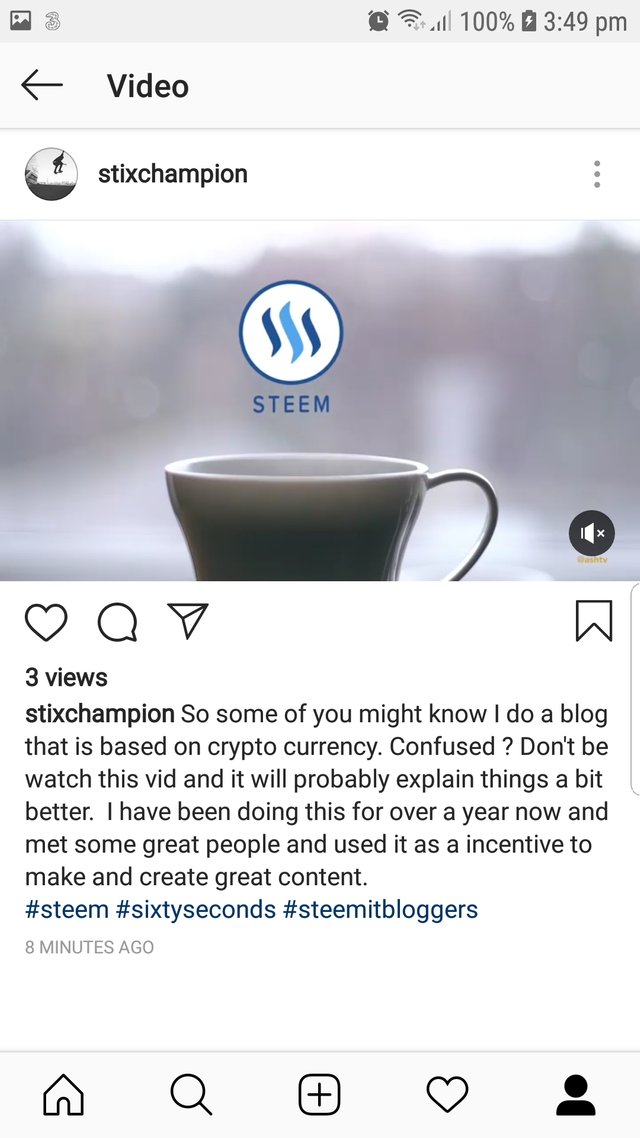 I always felt the unbridled shame of posting on instagram and youtube while also using steem. Thankfully I get the chance to shake off that guilt and try promote Steemit for the greater good of us content creators. The solution came in the form of an an awesome post by @surfermarly
On the post you can find 60 second adverts (the one I choose was by @ashtv) that explain steemit to your social media circle of friends . I am sure we have all tried to explain steemit to friends (usually drunk and at a party) and just end up tying ourselves in knots peppered with phrases your friends have never heard of like "block chain " .
Anyway go to the site and spread the steem so we can burn it into the brains of our creative friends.
P.s: if you didnt figure it out my instagram is @stixchampion so lets connect there as well